​Please join the Commonwealth Chamber of Commerce for a fireside chat with James Fok on his new book: "Financial Cold War: A view of Sino-US Relations from the Financial Markets".
Join our online event and have the opportunity to join the Commonwealth Chamber for 3 months free of charge!
Thank you for your interest in joining our event! Although the event has passed, we are happy to provide you a recording of the event. Watch it via these links here:
Recording of James Fok Fireside Chat 21 January 2022 with speakers:
Mr James Fok and Ms Hannamiina Tanninen With Ms Julia Charlton
Recording of James Fok Fireside Chat 25 January 2022 with speakers:
Mr James Fok and Ms Mary-Anne Kong With Ms Julia Charlton
About the Event
This live event will take place online via Zoom on Friday 21 January 2022 at 6 pm HK time/ 10 am London time and again on Tuesday 25 January 2022 at 9 am HK time which will be 5 pm Pacific time and 8 pm New York Time on Monday 24 January 2022.
Financial Cold War is a groundbreaking exploration of US-China relations as seen through the lens of international finance. Tracing the development of the US and Chinese financial markets, as well as the current US dollar-based global monetary system, Fok highlights how nuances and imbalances in the structure of the international financial system have singularly contributed to Sino-US geopolitical tensions today. Worryingly, these underlying tensions have recently escalated into a widening geo-economic conflict, which could have catastrophic consequences for both countries and the rest of the world.
Drawing on over two decades of hands-on experience in financial markets, including a decade at the frontline negotiating the integration of Mainland Chinese and international capital markets, Fok succinctly presents the roles played by technology, innovation, taxation, and politics in markets, and how markets in turn have impacted politics and policy. He candidly discusses key financial, economic and social challenges facing both China and America, and suggests possible pathways for policymakers to navigate these in order to de-escalate geopolitical tensions.
During this event author James Fok will discuss the book's overarching themes as well as the intricacies and nuances of the complex financial and geopolitical situation that it adeptly depicts.
Join us and have the exciting opportunity to partake in the conversation through an interactive Q&A session!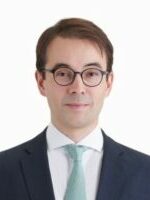 James Fok
Financial Markets Professional, Investor, Author
James is a veteran financial and strategic advisor to corporations and governments. As a senior executive at Hong Kong Exchanges and Clearing (HKEX) from 2012 to 2021, he played a major role in a number of landmark Chinese capital markets internationalisation initiatives. Prior to HKEX, Fok worked as an investment bankers in Europe and Asia.
Fok has written and spoken extensively about market structure issues and the intersection between geopolitics and international finance.
He has previously served on the Hong Kong Trade and Development Council's Financial Services Advisory Committee (2014-2021) and as an Executive Board member of the International Securities Services Association (2018-2021). He is currently a member of the Advisory Board of the digital custodian Hex Trust, as well as an international member of the Industry Advisory Committee of Ireland for Finance.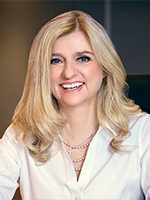 ​Julia Charlton
Chairman of Commonwealth Chamber of Commerce, HK
Julia is the Chairman of the Commonwealth Chamber of Commerce in Hong Kong. She is the founding and managing partner of Charltons, an award-winning Hong Kong corporate finance law firm. Julia is admitted as a solicitor in Hong Kong, England, Wales and the BVI. She practises in the field of corporate finance, including M&A, private equity, securities, virtual assets and funds.
Julia has extensive experience in venture capital as well as blockchain, fintech and cryptocurrency. Her capital markets fund raising experience extends from startups to major IPOs on the Hong Kong Stock Exchange.