Capital city: Abuja
Population: 211,400,708 (2021)
Land area: 923,769 km²
Official language: English
Legal system: A mixed legal system based on English law, Common law, Customary law and Sharia (Islamic) law.
Time zone: GMT+1
Currency: Nigerian naira (NGN)
GDP: 360.00 USD Billion (2021 est.)
Main industries: Petroleum, tourism, agriculture, mining
Principal exports: Crude petroleum, petroleum gas, scrap vessels, flexible metal tubing, cocoa beans
Nigeria's economy is one of the largest in Sub-Saharan Africa and is valued at US$400 billion, mainly owing to its large population. Its main source of revenue is derived from exportation of oil; however, the government has made plans to diversify the economy into new sectors such as infrastructure, manufacturing and power. In addition, the country has proven a prime location for mining, being rich in natural resources.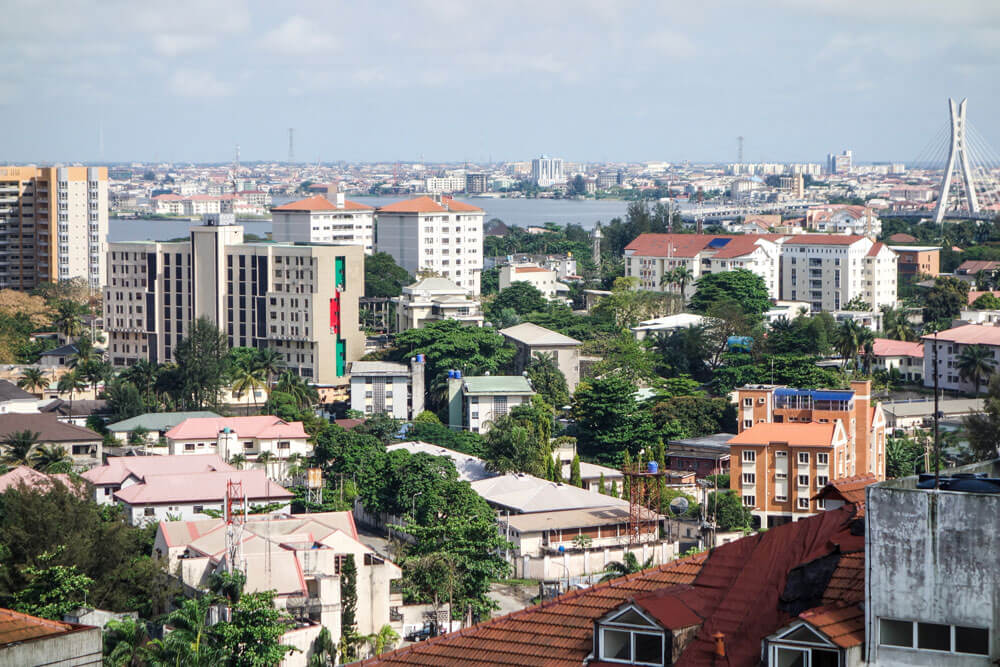 Nigeria's significant population has grown rapidly in recent years to reach over 214 million citizens. In fact, its population is set to increase to 392 million people by 2050, making it the fourth most heavily populated country worldwide. Over 60 percent of this population is under the age of 25. As a result, Nigeria's workforce is likely to rank amongst some of the largest globally by 2050. The urban-rural ratio is fairly even in Nigeria, with 52 percent of the population residing in or around cities. The most populous city is Lagos, which is home to some nine million citizens.
Nigeria's economy is one of the largest in Africa, due to the size of its oil industry and its population. The country's GDP totalled to US$448.1 billion in 2019 and enjoyed a steady rate of growth at 2.2 percent according to the IMF. Economic growth is expected to rise to 2.4 percent in 2021, subject to global economic recovery following the COVID-19 pandemic and demand for oil. Additionally, Nigeria's labour force has increased to a total of 59 million people as of 2019.
The country's primary source of revenue is the production of oil and natural gas, which accounts for around 10 percent of Nigerian GDP. As such, it is Africa's largest oil exporter due to the wealth of natural gas reserves that the country fosters. However, other sectors are becoming more prevalent in Nigeria.
The services sector is significant, employing 52 percent of the population and representing 52 percent of GDP. Tourism, in particular, is a successful sector and is being developed by the new ministry of culture, tourism and National Orientation.
Furthermore, Nigeria's agricultural sector contributed heavily to national output, employing 36.4 percent of the workforce. Although most agricultural products are harvested for subsistence farming, foreign direct investment could assist local farmers in exporting their crops abroad to other Commonwealth or African countries.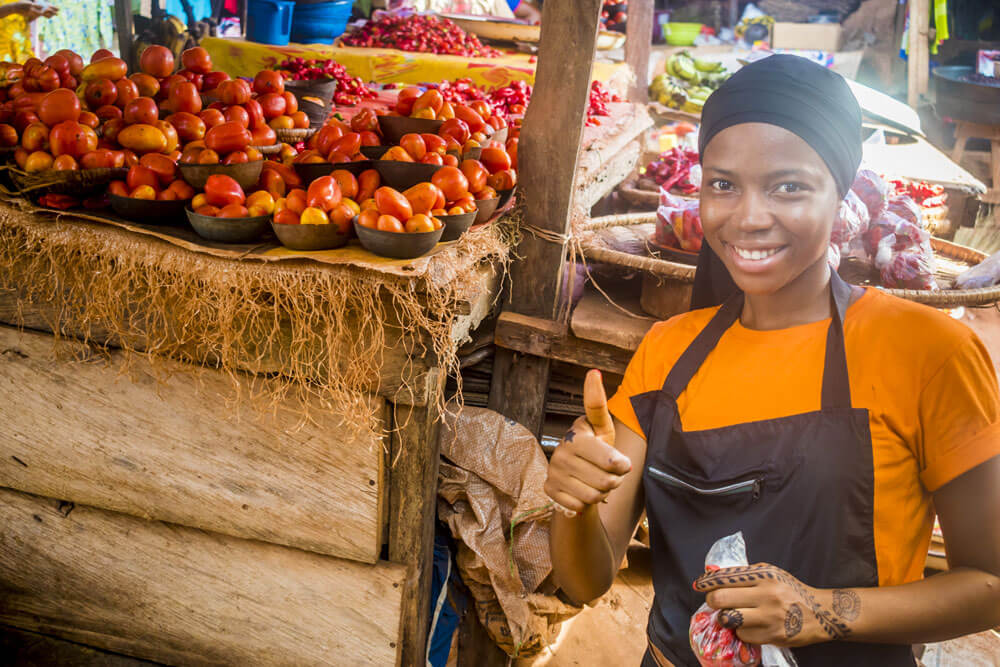 Nigeria's total export of goods and services amounted to US$53.6 billion in 2019, with 39.7 percent of exports shipped to European countries, 28.2 percent to Asian nations and another 20.4 percent to neighbouring African nations. Crude oil forms the basis of the country's exports, amounting to around 87.1 percent of the country's total exports in 2019. In fact, Nigeria has consistently ranked as one of the top 10 countries to export oil globally for the past decade. Another 5.9 percent of Nigeria's exports comprised ships and boats, followed by a number of agricultural products which collectively constitutes just under 2 percent of exports in 2019.
Imported goods to Nigeria came to a total of US$47.4 billion in 2019, with 49.6 percent of this value from Asian exporters, 30 percent from European countries and 11 percent from the United States. Machinery was the most imported product of 2019 in Nigeria, totalling a value of US$9 billion, closely followed by vehicles (US$5.6 billion) and electrical equipment (US$3.7 billion).
The nation is party to a number of international trade agreements, such as the United States' African Growth and Opportunity Act and the Joint Declaration on Cooperation with the European Free Trade Area. Additionally, Nigeria also has multiple bilateral trade agreements, 15 of which are in force. The country also co-founded the Economic Community of West African States and is a member of the African Continental Free Trade Area.
Since joining the Belt and Road Initiative (BRI) in 2018, Nigeria has benefitted greatly. Progress can be seen through Chinese-funded infrastructure and industrial projects under the Initiative. Trade volume between Nigeria and China increased to US$15.3 billion in 2018, according to the Embassy of the People's Republic of China in Nigeria. Such investment has enabled the Abuja – Kaduna railway line to become an efficient and effective means of commercial and industrial transport.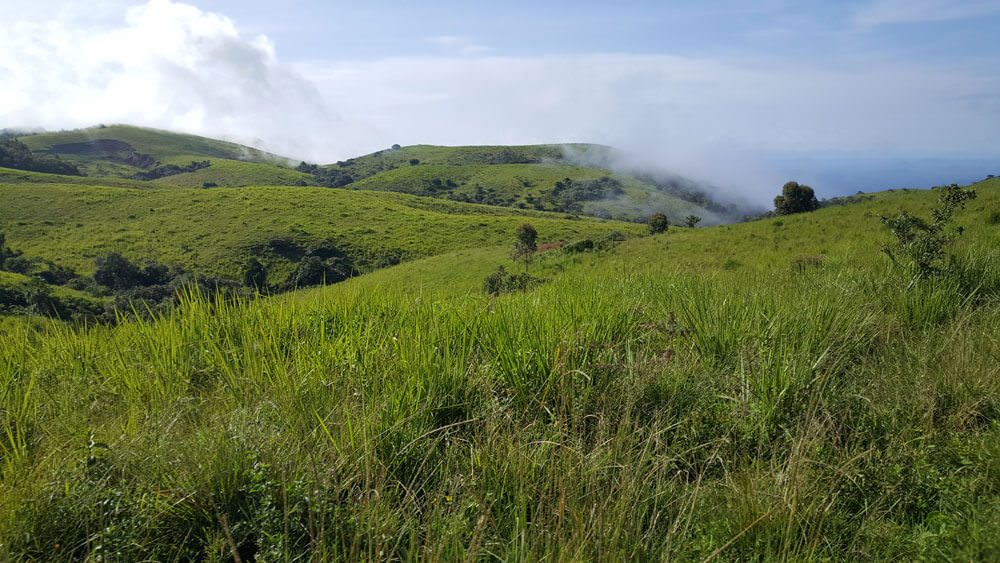 Nigeria fosters a mixed legal system, which follows common law, customary law and Shariah law. At the base of the Nigerian judicial system is the regional courts; either District or Magistrate courts. More serious cases can then be heard in one of three High Courts; however, it should be noted that the Customary and Shariah High Courts are not bound by common law. Matters may be heard by the Court of Appeal, which is subject to the decisions made by the Supreme Court.
In total, Nigeria has attracted US$427.76 million worth of foreign direct investment so far in 2020. In January 2019, it had garnered over US$1.2 billion; most of which was received by the oil industry. However, a global desire to shift away from petroleum has prompted Nigeria to diversify its economy. In 2017, the Nigerian government announced plans to cut spending on oil exploration and contribute to the development of other sectors.
Nigeria attracted more than a third of start-up investment in 2017 for technology-focussed projects. Helping to develop a digital economy in Nigeria has become attractive to foreign investors, given that the technology sector attracted US$63 million in 2017. Investments increased after Mark Zuckerberg's visit to the Yaba District, where most tech projects are based, and the country's ecommerce sector was reportedly valued at US$13 billion in 2018.
Manufacturing sector has played a key role in the development of the economy. In 2014, the Nigerian government launched the National Automotive Industry Development Plan, which aims to generate more government revenue from domestically manufactured vehicles. In order to achieve this, the government applied increased duties to imported consumer (22% to 70%) and commercial vehicles (10% to 35%). Higher import taxes make entering the domestic market easier for foreign investors and would help to develop a strong long-term investment.
Nigeria has established strong relationships with other Commonwealth countries, including the United Kingdom, who added the Nigerian naira to its list of pre-approved currencies. Such a move has improved trade and debt funding between the two countries. Furthermore, the Nigerian and London Stock Exchanges secured an agreement in 2017 which enabled African companies to become dual-listed more easily. As such, many investors from Commonwealth countries find that Nigeria is a fitting place to enter the African regional markets.
Sources
https://thecommonwealth.org/our-member-countries/nigeria
https://www.doingbusiness.org/en/data/exploreeconomies/nigeria
https://www.cweic.org/news/from-london-to-lagos-why-the-commonwealth-is-relevant-to-nigeria/
https://www.worldometers.info/world-population/nigeria-population/
http://www.nigeria-consulate.org.hk/Common/Reader/News/ShowNews.jsp?Nid=35&Pid=1&Version=0&Cid=1&Charset=iso-8859-1
https://www.cia.gov/library/publications/the-world-factbook/geos/ni.html
https://www.worldbank.org/en/country/nigeria/overview
https://santandertrade.com/en/portal/analyse-markets/nigeria/economic-outline
https://tradingeconomics.com/nigeria/labor-force-total-wb-data.html
http://www.worldstopexports.com/nigerias-top-10-exports/
http://www.worldstopexports.com/nigerias-top-10-imports/
https://www.bbc.com/news/world-africa-48899701
https://uk.practicallaw.thomsonreuters.com/w-016-4262?transitionType=Default&contextData=(sc.Default)&firstPage=true#co_anchor_a111210
https://uk.practicallaw.thomsonreuters.com/w-018-0292?transitionType=Default&contextData=(sc.Default)#co_anchor_a986508
https://import-export.societegenerale.fr/en/country/nigeria/ecommerce
https://www2.deloitte.com/ng/en/pages/strategy-operations/articles/invest-in-nigeria.html
https://tradingeconomics.com/nigeria/foreign-direct-investment