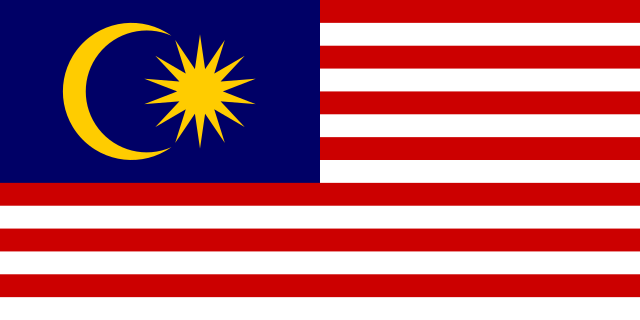 Capital city: Kuala Lumpur
Population: 32,776,194 (2021)
Land area: 329,847 km²
Official languages: Bahasa Malaysia
Legal system: Australian Torrens system
Time zone: GMT+8
Currency: Malaysian ringgit
GDP: 359.00 USD Billion (2021 est.)
Main industries: Electronics, rubber and palm oil processing, pharmaceuticals, medical technology, smelting, logging, timber processing, petroleum production
Principal exports: Semiconductor & electronic products, palm oil, liquefied natural gas, petroleum, chemicals, machinery, vehicles, optical & scientific equipment, manufactures of metal, rubber, wood and wood products
Malaysia consists of two peninsulas, which sit astride the South China Sea. West Malaysia, located on the Malay Peninsula hosts the nation's capital, Kuala Lumpur. East Malaysia is found on the island of Borneo. The country boasts one of south-east Asia's most vibrant economies and has been an important force in Asian trade over the years and continues to develop into new industries. Most recently, the manufacturing industry has experienced an uptake from importing nations, whilst the Malaysian financial sector has served as a strong regional base for many companies and banks.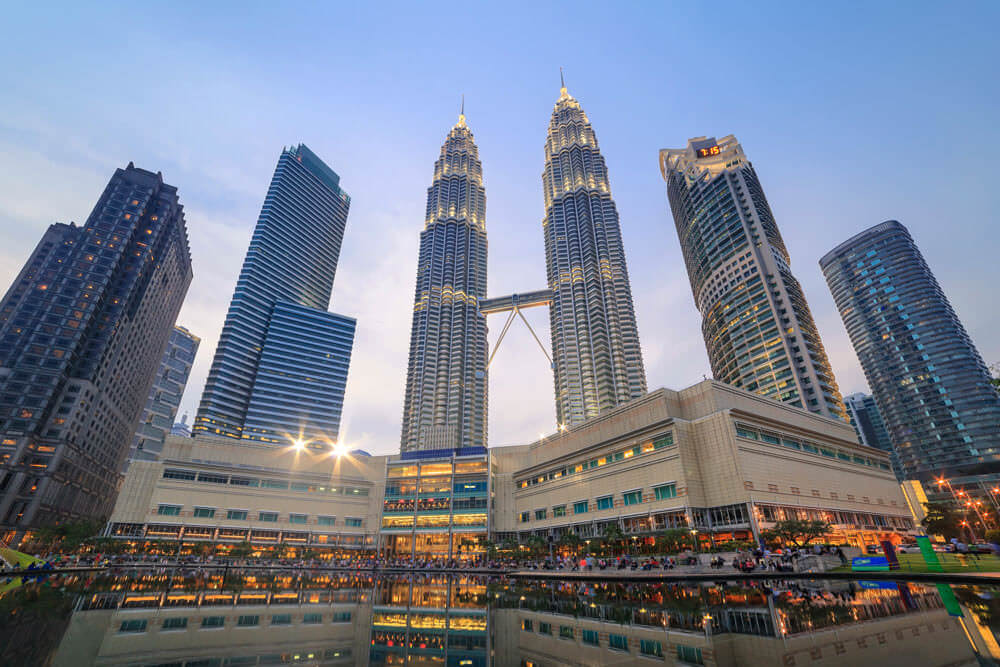 Demographics
Malaysia has a population of 32 million according to July 2021 estimates. Due to Malaysia's position in the maritime trade path, it is home to a wide variety of ethnic groups. Many either emigrate or work part-time in Malaysia for ease of doing business.  As such, only half of the population is Malay, with Chinese citizens constituting around a quarter. However, Malays dominate the country politically and culturally. Much of Malaysia's population practices Islam, as this is the country's official religion. In fact, the law requires that all Malays be Muslim. Most of the Malaysia's population live in urban areas, with only one-fourth living rurally.
There are three main ethnic groups in the country: Malays, Chinese, and Indians. Within each, there are several dialects or variations of the main language. The official and national language in Malaysia is Malay, or Bahasa Malaysia. However, the Government of Malaysia recognised the importance of English as an international language and stressed that "measures will be taken to ensure that English is taught as a strong second language."
History
The Reid Commission was established to form the constitution of Malaya, which gained independence from the British on the 31st of August 1957. The Federation of Malaysia was formed in 1963 when Singapore, Sarawak and Sabah joined the territory. However, Singapore became a separate nation in 1965. In 1998 Kuala Lumpur became the first Asian city to host the (XVI) Commonwealth Games.
Key Dates
1981 Dr Mahathir Mohamad begins tenure as prime minister; economy growth rate at 8%
1998 Mahathir sacks his deputy Anwar Ibrahim for amid differences over economic policy during Asian financial crisis
2003 Abdullah Ahmad Badawi is named prime minister; Mahathir resigns after 22 years in power, making him Malaysia's longest-serving prime minister.
2004 Abdullah wins landslide general election victory. Anwar is freed after court overturns the sodomy verdict but banned from politics for five years due to corruption charges.
2008 Abdullah's National Front coalition faces defeat in election result in decades after Anwar leads the opposition to unprecedented gains. Shortly after the vote, Anwar is hit with new sodomy charges.
2013 Malaysia launches air strikes in March on Filipino fighters occupying a Borneo village claiming ownership of it.
April 2013 Najib dissolves parliament to make way for general elections.
May 5, 2013 Historic elections between Najib and the UMNO-led Barisan Nasional coalition against Anwar and his opposition movement.
2018 May – Mahathir Mohamad becomes prime minister again
2020 March – Muhyiddin Yassin forms government with the UMNO, the former party of Najib Razak, after the collapse of Mahathir Mohamad's coalition.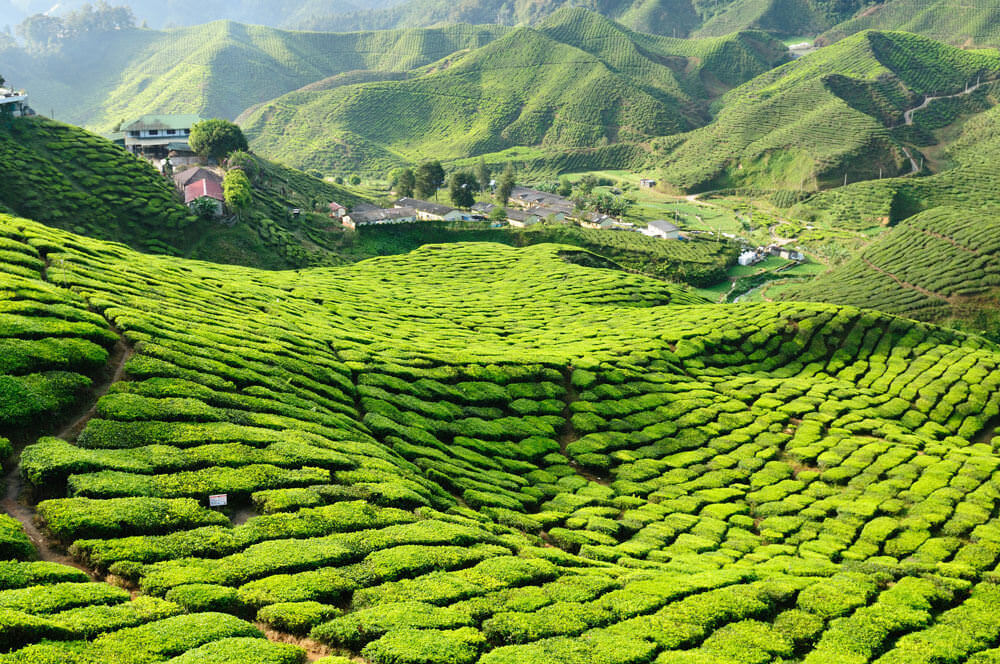 Legal System and Government
Malaysia is a federal constitutional monarchy in which the monarch, called Yang di-Pertuan (Paramount Ruler) is elected for a 5-year term, who appoints the prime minister from among the House of Representatives, which is the lower house of the bicameral legislature while the Dewan Negara (Senate) is the upper house. The monarch appoints cabinet ministers on the advice of the prime minister. All cabinet ministers must be members of the federal parliament.
Main sources of law include constitutions, legislation, judgments of courts
and secondary sources such as practice, customs, and tradition. Islamic Law
is another source of law. The Federal Court forms a superior judicial power in Malaysia. It hears appeals from the Court of Appeal and from the two High Courts; one is located in Malaya and the other in Sarawak and Sabah. Subordinate courts have both criminal and civil jurisdiction. Whilst these courts respect common law, Islamic Shari'ah courts follow federal legislation.
Economy
Malaysia's economy has grown significantly since the last century. In fact, its diversification from rubber and tin exportation has extended to a well-oiled manufacturing industry. Tin mining propelled the country's economy forward throughout the 20th century and has continued to produce a leading supply. Timber production and exportation also contribute to the economy's prosperity; however, deforestation has made the industry less stable.
Palm oil, commercial hardwoods, petroleum, and natural gas are important exports for Malaysia. Such products have been the source of the economy's significant growth in recent years. In addition, Malaysian manufactured goods have become a staple in many countries' imported products, having a comparative advantage in the production of electrical integrated circuits. Japanese investment has bolstered Malaysia's industrial manufacturing sector, stimulating an increase in production of electronic machinery, cars, and chemicals. Such industrial goods carry an average applied tariff of 6.1%, whilst the duties applied to certain foodstuffs are exceedingly high. Additionally, the Sales and Service Tax is applied to imports of taxable goods to Malaysia at a rate of 5-10%, depending on the type of good.
Trade
Malaysia's GDP in 2020 was an impressive US$337 billion. Main exports in the same year were electrical, electronic equipment (37%), mineral fuels, oils, distillation products (11%), machinery, nuclear reactors, boilers (8.6%) and animal, vegetable fats and oils, cleavage products (5.8%). These commodities were mainly imported by China (17%), Singapore (15%), United States (12%) and Hong Kong (7.2%). Whilst main imports were also electrical and electronic equipment (30%), mineral fuels, oils, distillation products (12%), machinery, nuclear reactors, boilers (9.4%) and plastics (4.1%), of which the main suppliers were China (23%), Singapore (10%), United States (9.4%), and Japan (8.3%).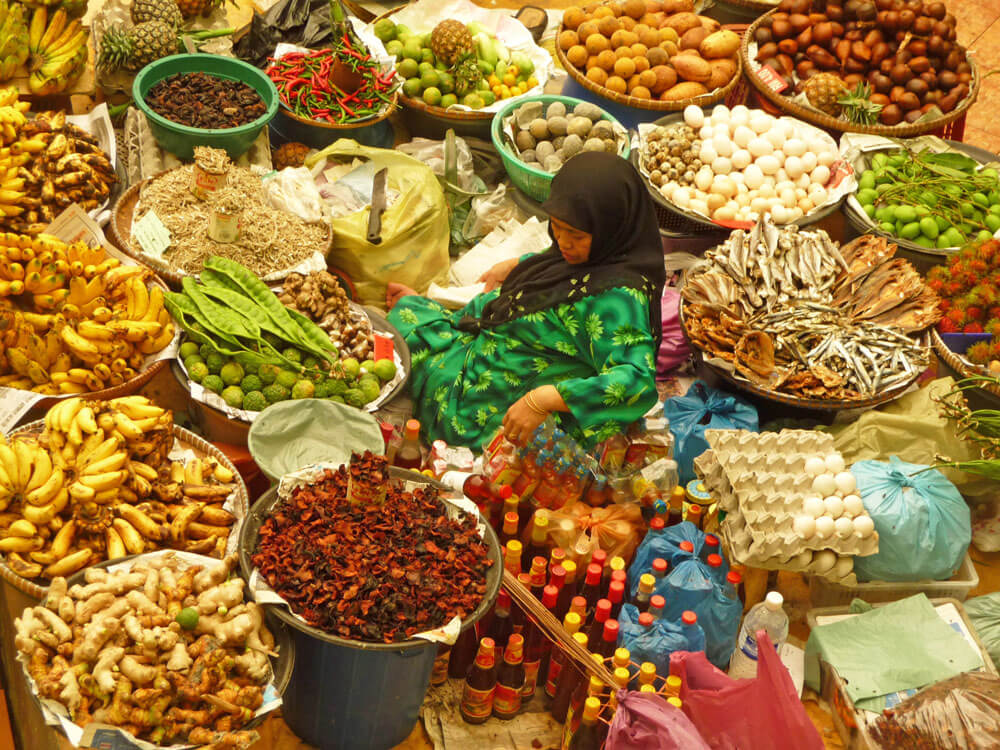 Investment Opportunities
Foreign investors tend to finance projects in the Malaysian manufacturing industry, due to the sector's success. Investments in electrical and electronic manufacturing have proven to be resilient and innovative. However, other areas of the industry could also benefit from foreign investment, including the aerospace sector. The Malaysian government has identified several key sectors which have enormous potential for economic development. For instance, the demand for aerospace manufacturing is likely to increase significantly within the next decade.
Malaysia's technology market has seen several start-ups developing into successful businesses in the last few years. Innovation in technology sector is imperative for developed countries in today's market to compete effectively with foreign economies which are investing heavily in the area. For example, investments into projects that seek to improve artificial intelligence or big data analytics in Malaysia are becoming ever-more important.
Sources
https://www.doingbusiness.org/en/data/exploreeconomies/malaysia
https://thecommonwealth.org/our-member-countries/malaysia
https://www.britannica.com/place/Malaysia
https://www.privacyshield.gov/article?id=Malaysia-Import-Tariffs
https://mprc.gov.my/setting-up-in-malaysia/investment-opportunities-in-malaysia
https://www.mida.gov.my/home/aerospace/posts/
https://www.bbc.com/news/world-asia-pacific-15356257#:~:text=Malaysia%20boasts%20one%20of%20south,states%20and%20three%20federal%20territories.
https://www.un.org/en/chronicle/article/national-identity-and-minority-languages
https://localhistories.org/a-brief-history-of-malaysia/
https://tradingeconomics.com/malaysia