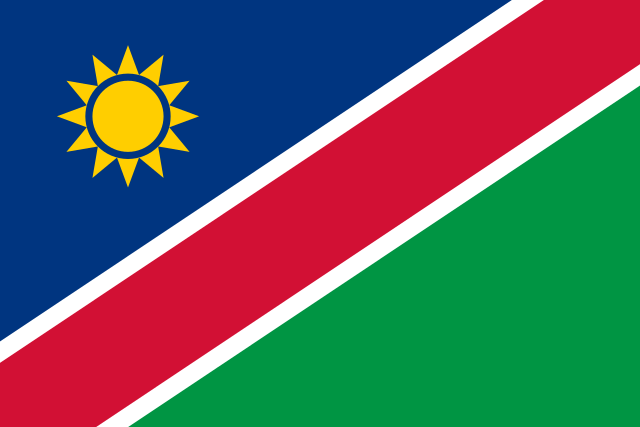 Capital city: Windhoek
Population: 2,582,025 (2021)
Land area: 825,615 km²
Official language: English
Legal system: Westminster-style Constitutional law, Roman-Dutch common law, customary law and international law
Time zone: GMT+2
Currency: Namibian dollar (NAD)
GDP: 11.38 USD Billion (2021 est.)
Main industries: Meatpacking, fish processing, dairy products, pasta, beverages; mining (diamonds, lead, zinc, tin, silver, tungsten, uranium, copper)
Principal exports: Diamonds, copper, gold, zinc, lead, uranium; cattle, white fish and mollusks
Namibia is a strikingly beautiful country located on the West Coast of Africa's south region. After the country gained independence, it has reached several milestones in its development. The country is now widely renowned for its institutionalised democracy, peace and well-administered economy. Namibia ranked 7th among 47 countries in the Sub-Saharan Africa region for the 2020 Index of Economic Freedom, and its overall score is well over the regional average.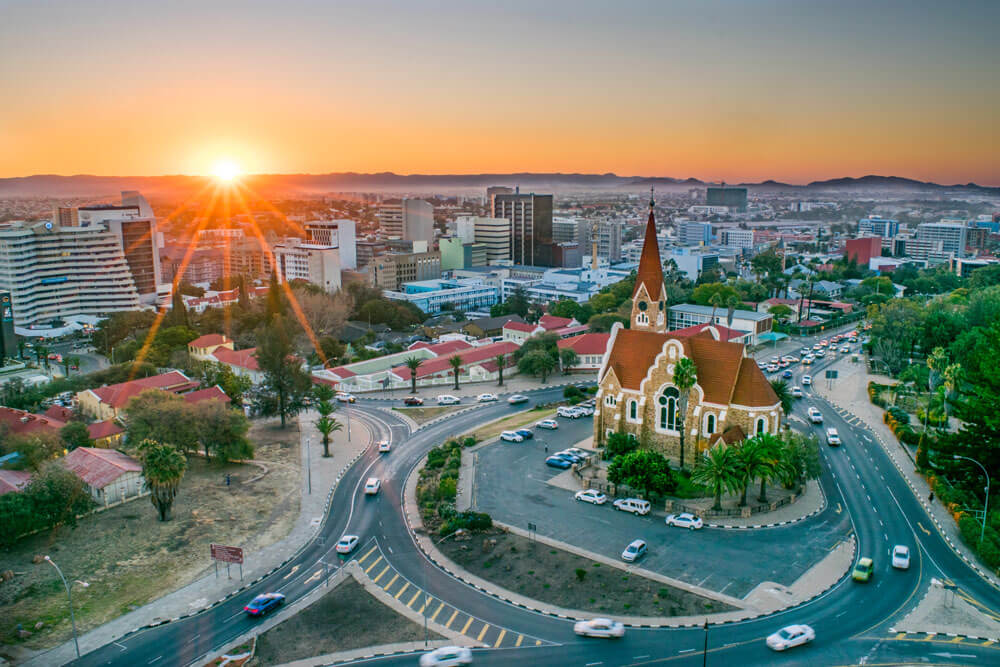 As a rapidly growing economy, Namibia is proud to be a country with little corruption and efficiently delivered government services. Sustainability is a priority in governance. For instance, the government consistently allocates a high proportion of the annual state budget to education. More than 80% of all children aged for primary education are enrolled in school, which is a figure higher than many African countries.
Namibia has a strong commitment to digitalisation and the creation of a knowledge-based society. Over the years, the Namibian government has made significant efforts to incorporate technology into the national development objectives.  One of the key objectives of the Namibia National Development Plan 4 is the enhanced delivery of public services through the use of information and communication technology. To realise these objectives, the government has worked closely with UNESCO. A National Commission for Research, Science and Technology was established to support the development, management and application of science, technology and innovation.
Following these developments, Namibia presents unrivalled business opportunities and potential to investors.
Demographic
Namibia has a youthful population, with 36% of the Namibians aged from 15 to 34.  Generally, the size of its labour force in 2018 has surged by 6.2% since 2016, amounting to 1,531,967 people. The working population in Namibia is very active, with the national Labour Force Participation Rate marked at 71.2%, which increased from 69.4% in 2016. The urban-rural split in 2018 was 49.9 and 50.1. The labour force in both urban and rural areas followed an increasing trend, but the rise in the rural area was almost two times more.
Economy
Namibia's economy has been growing rapidly, with its GDP in 2019 recorded at US$ 12.367 billion. The tertiary sector is the main contributor to Namibia's GDP, accounting for 57.9% in 2016. In particular, wholesale trade, retail trade and tourism are key industries in the services sector. The Namibian Ministry of Environment, Forestry and Tourism has made great efforts in promoting the country as a top tourist destination. Following its advocacy of "Tourism is Everyone's Business", tourist arrivals marked a 2.5% increase year-on-year, reaching 1,595,973 in 2019. Namibia is especially popular among tourists from nearby countries including Angola, South Africa and Zambia.
Namibia's rich natural resources and unique landscape not only attracted visitors but also presented opportunities for its primary sector. In fact, most Namibian work in the mining, fishing and agriculture industries. Namibian mines export diamonds, uranium, copper, lead, zinc and marble. The local mining sector was ranked impressively as the world's second-best in 2017 according to the Fraser Institute's Investment Attractiveness Index.
Trade
Riding on its abundant natural resources, Namibia is a crucial exporter to African commonwealth markets, including South Africa and Zambia. The export value in 2018 stood at US$7,488 million, with diamonds, copper and uranium ores as the top three exported goods.  Copper is mostly re-exported, with almost 80% of it imported rather than locally produced. In fact, Namibia's import balance was even greater than that of export, with a record of US$8,289 million in 2018.  Apart from copper, Namibia also imported petroleum, oils and vessels, mainly from China and South Africa.
Namibia trades actively and serves as a member of numerous trade associations. It is a member of the World Trade Organisation and benefits from the Generalised System of Preferences. It is also a member of the Lomé Convention with the European Union, the Southern African Customs Union, the Southern African Development Community and the Common Market of Eastern and Southern Africa.
Namibia has bilateral agreements with other commonwealth countries, including Zimbabwe, Cuba, Ghana, India and Malaysia. In 2008, Namibia and its fellow members of the Southern African Development Community (SADC) signed an FTA, which has strengthened intra-regional trade within the bloc. More recently, Namibia, along with six SADC member countries, signed an Economic Partnership Agreement with the European Union. Foreign investors can take advantage of Namibia's established trade relations with key partners, which are some of the world's most rapidly growing economies.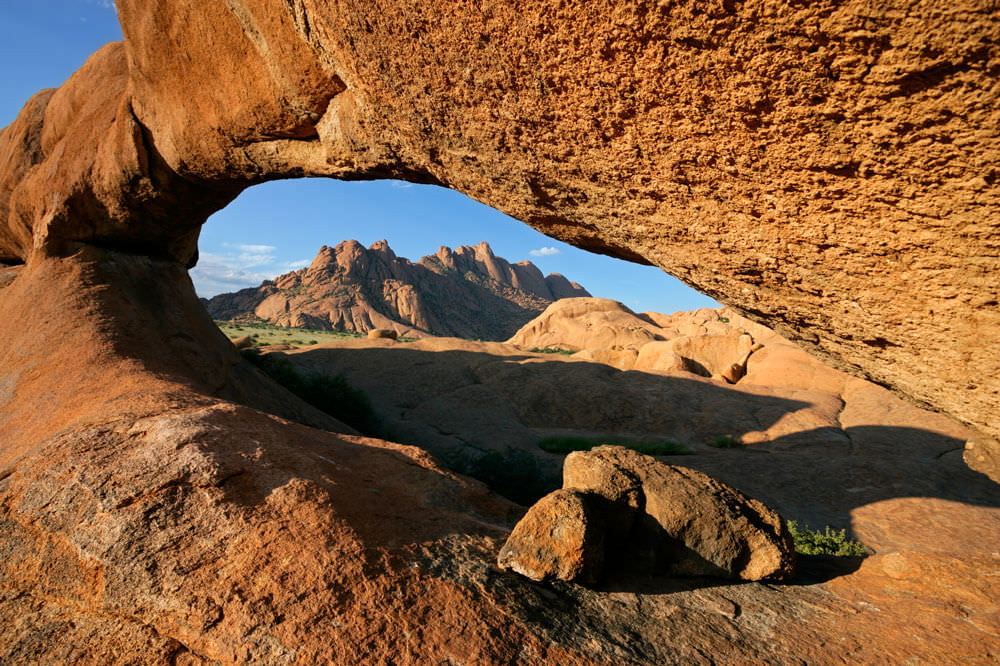 Legal System
As a former colony, multiple legal systems are prevalent in Namibia. The system is a mix of Westminster-style Constitutional law, Roman-Dutch common law, customary law and international law.
The Foreign Investment Act of 1990 (FIA) governs foreign investment in Namibia. The Namibian Ministry of Industrialization and Trade is the governmental authority primarily responsible for implementing the provisions of the FIA.
The FIA allows for dispute settlement by international arbitration for investors that have obtained a Certificate of Status Investment (CSI) that includes a provision for international arbitration.  According to the FIA, arbitration "shall be in accordance with the Arbitration Rules of the United Nations Commission on International Trade Law in force at the time when the Certificate was issued" unless otherwise stated in the CSI.
There is no domestic arbitration body in Namibia. Therefore, investors without a CSI that encounter a dispute have to address their dispute in the Namibian courts. Namibia's legal system is broadly recognised as independent and free from government interference, even when SOEs are involved in investment disputes.
Investment Opportunities
FDI inflow to Namibia amounted to US$183 million in 2018. Most investments are directed to the mining and financial industries. In the first quarter of 2020, 54.3% of the FDI was secured by the mining and quarrying sector, while financial services accounted for 27.8% in the same period.
Namibia stands out because of its ample natural resources, a reliable transport system, a stable political environment and most importantly, effective and consistent enforcement of commercial regulations. The Foreign Investment Act of 1993 guarantees equal treatment for foreign investors and domestic firms. Foreign investors enjoy fair compensation in the case of expropriation, international arbitration of investment disputes, the right to remit profits, and access to foreign exchange.  The Namibian Stock Exchange is the second-largest in Africa, with the dual listing of numerous South African market leaders, including De Beers. Special tax incentives are offered to manufacturers and exporters of manufactured goods, while corporate tax liability for Export Processing Zone enterprises is even waived. The government's emphasis on investment retention is evident from its continuous dialogue with investors through investment conferences.
Recently, the Namibian government has launched large-scale infrastructure projects within the country. These projects include railroads that will facilitate transportation with its neighbouring countries, as well as the expansion of the Walvis Bay Port and several mines. These projects are expected to bring in significant FDI inflows.
Sources
https://www.heritage.org/index/country/namibia
https://www.britannica.com/place/Namibia/Economy
https://en.unesco.org/news/namibia-moves-bridge-digital-gap
http://www.unesco.org/new/en/natural-sciences/science-technology/sti-policy/country-studies/namibia/
http://namibia.e-consulate.org/
https://www.info-namibia.com/info/general-information
https://d3rp5jatom3eyn.cloudfront.net/cms/assets/documents/NLFS_2018_Report_Final_.pdf
https://www.state.gov/reports/2020-investment-climate-statements/namibia/
https://www.doingbusiness.org/en/data/exploreeconomies/namibia
https://thecommonwealth.org/our-member-countries/namibia
https://data.worldbank.org/indicator/NY.GDP.MKTP.KD.ZG?locations=NA
https://www.nyulawglobal.org/globalex/Namibia.html#:~:text=The%20Namibian%20legal%20system%20is,the%20evolving%20body%20of%20jurisprudence
https://www.npc.gov.na/news/paper-the-impact-of-savings-and-investment-on-the-namibian-economy/?wpfb_dl=315
https://www.nationsencyclopedia.com/Africa/Namibia-JUDICIAL-SYSTEM.html
https://www.met.gov.na/files/downloads/a30_TOURIST%20STATISTICAL%20REPORT%202019.pdf#_Toc451698677#_Toc451698677
https://wits.worldbank.org/CountryProfile/en/Country/NAM/Year/LTST/Summary
https://www.privacyshield.gov/article?id=Namibia-Trade-Agreements
https://www.namibian.com.na/203891/archive-read/Foreign-investments-not-enough-for-2030-dream
https://www.nordeatrade.com/en/explore-new-market/namibia/investment