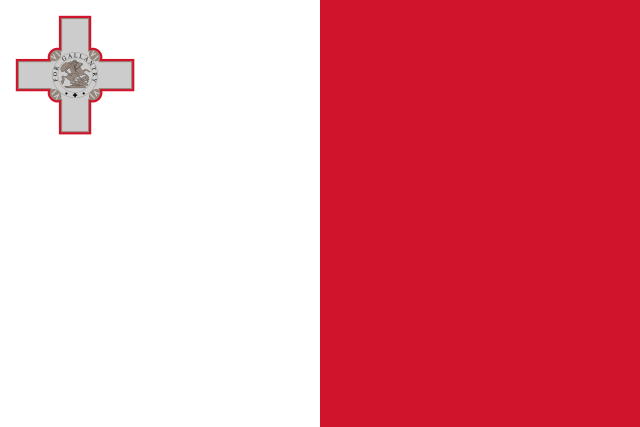 Region: Europe
Gained independence: 21 September 1964
Joined Commonwealth: 1964
United Nations HDI Ranking (2019): 39
Official language: Maltese; English
Timezone: GMT+1-2hrs
Currency: Euro
Doing Business Rankings (2020): 88
Located in the Mediterranean Sea between Sicily and Tunisia, Malta is an island, the largest of the Central Mediterranean archipelago, which is often portrayed as the bridge between Europe and North Africa. It is located about 805 km south of Sicily. Malta has just 316 km2 of land and its capital, Valletta, is the smallest capital in the European Union. It serves as a popular holiday destination for European tourists and has a rich history due to its frequent change of hands. Its rural towns are filled with medieval buildings and chapels, seeing Roman Catholicism features heavily in the country's history.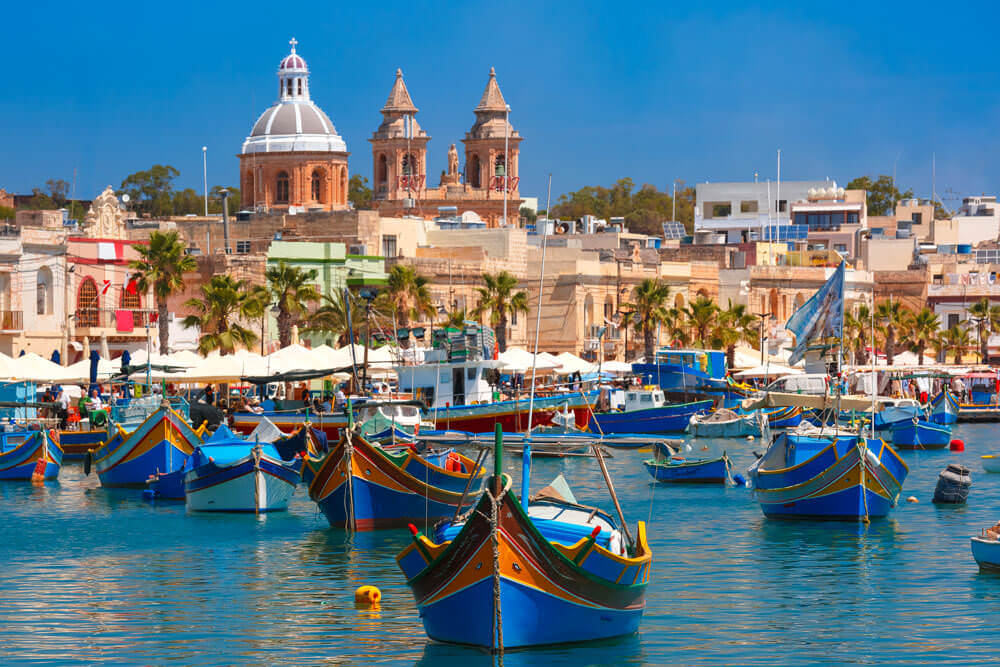 Demographics
As of July 2021 estimates, the population of Malta is recorded to be 442,784. 95% of Malta's population are of local Maltese nationality, and due to the island's position between neighbouring countries, there are also a small number of citizens from North Africa and European countries. Following previous government-encouraged emigration, Maltese nationals have been returning to Malta in recent years. Malta's population growth has slowed in the last century, rendering the younger Maltese citizens a smaller proportion of the country's demographic. Despite this, Malta's population density is amongst the highest in the world.
The national language of Malta is Maltese whilst English also constitutes as an official language due to colonial history. Malta is known to be one of the top multilingual countries with 100% of the population speaking Maltese, 88% speaking English, and 66% speaking Italian. Roman Catholicism is widely practiced, accounting for 98% of the population's religious beliefs while Islam, Buddhism, other religions, and atheism account for the remaining 2%.
History
The capital of Valetta was founded in 1566, named after Jean de Valette, the grand master of the Order of the Knights, who successfully resisted the Ottoman siege that started in 1565. Due to this, the city's landscape has many beautiful and historically rich palaces and fortifications. The opening of the Suez Canal in 1869 helped Malta grow its trade and economy, and in 1921 the territory was granted self-government on a dyarchical basis whereby the British retained foreign and military affairs, and legislature consisting of local people was created. 12 years later this was revoked due to mounting opposition against English becoming the official language instead of Italian. Self-governance was reinstated in 1947 when the Maltese were awarded the George Cross, but was retracted yet again in 1959 but was reinstated for the final time in 1962, until Malta gained independence on September 21st in 1964. In the same year it became a member of the Commonwealth and the Council of Europe. On December 13th, 1974, Malta became a republic.
Malta was under the governance of the Nationalist Party (Partit Nazzjonalista; PN) from 1962 until 1971 when they lost the elections to the Malta Labour Party; the latter of which pursued rigorous non- alignment policies. The PN returned to leadership in 1987, seeking full membership of the European Economic Union (Later to become EU), but when the MLP retook office in 1996, they halted Malta's membership application. In 1998, PN won the elections once more, restarting the application though it faced intense opposition from MLP. Alas in 2003 by referendum, Malta officially joined the EU the following year, on May 1st, and adopted the euro as its currency on January 1st, 2008.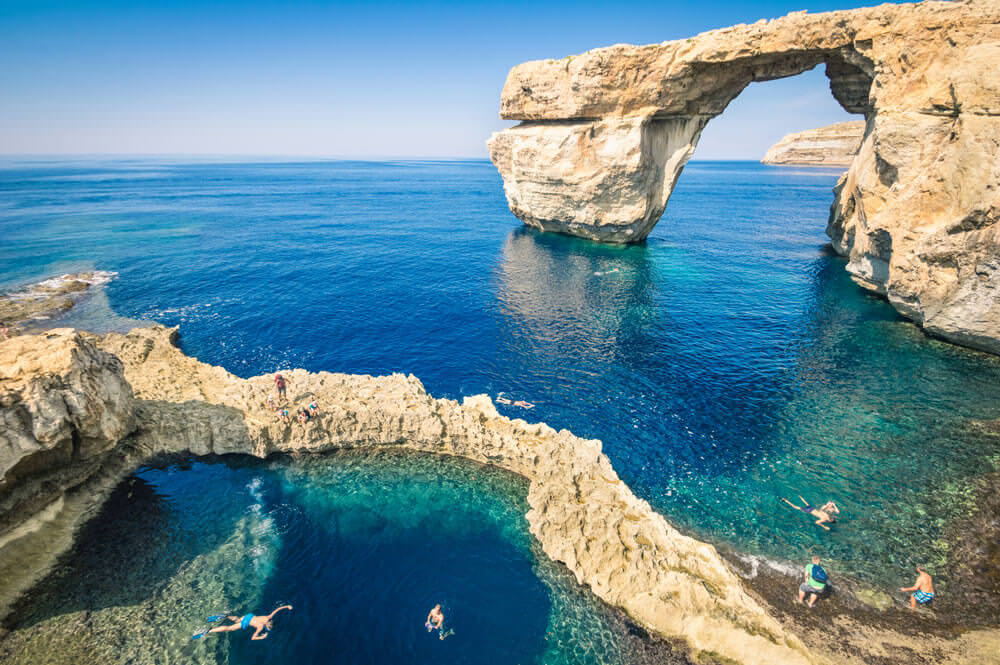 Key Dates:
1942 Heavy bombing by the Axis powers on Allied bases. King George VI awards colony the George Cross – Britain's highest civilian decoration – for heroism.
1947 Malta granted dyarchical self-governance.
1964 Malta gains independence on September 21st.
1971 Dom Mintoff's Labour Party takes power.
1974 Malta becomes a republic.
1979 Closure of last British military base.
1990 Malta applies to join European Union.
1995 Malta joins Nato's Partnership in April for the Peace programme but leaves in October 1996 to maintain its neutrality.
2004 Malta is one of 10 new states to join the EU in May.
2008 Malta adopts the euro as its currency in January.
2011 In July, Maltese parliament passes law allowing divorce after referendum in May. The country was the last in Europe to have a divorce ban.
Legal System and Government
Malta is a unitary multiparty republic wherein the parliament consists of a unicameral House of Representatives based on the British model. Members of the parliament are elected for five-year terms, and the parliament is also in charge of appointing the president who is the head of state. The head of the government is the prime minister who is also in charge of the cabinet.
Malta follows a mixed judicial system: although it has codified most of its laws, English common law is respected during criminal proceedings. Fiscal and company legislation also follow the common law closely. The courts system is divided into the Superior Courts, which are presided over by a bench of judges, and magistrate courts, which hear matters at first instance. Malta hosts a single tier system of appeal.
Economy
Europe has become the main destination for much of Malta's trade. The island's economy is largely fuelled by tourism in the summer months and by the manufacturing and re-export of mineral fuels and oils. Due to the island's lack of natural resources, most foodstuffs and water must be imported. Malta also imports all of its energy. Malta's economy has been one of the fastest growing in Europe and continues to benefit from the high value of foreign direct investment that it receives.
Trade
Malta's GDP in 2020 amounted to 14.65 billion USD. Main exports in 2020 were electrical machinery and equipment (25.8%), pharmaceuticals (15.3%), books, newspapers, pictures (11.0%), fish (6.2%), and toys and games (6.1%). The top export destinations for Maltese products were Germany (16.8%), France (9.0%), Italy (6.9%), Hong Kong (5.6%) and Singapore (5.5%). Malta's top imports for 2020 were mineral fuels, oils, and products (17.3%), aircraft, spacecraft, and parts of (12.0%), electrical equipment and machinery (11.0%), pharmaceuticals (6.1%), and nuclear reactors, boilers, and machinery (6.0%). Main import supplier countries were Italy (20.0%), UK (8.3%), China (7.9%) , France (7.0%), and Germany (6.6%)
Investment Opportunities
Investment in Malta is known to be a fairly stable choice, as the country is home to an educated and skilled workforce at low labour costs. Additionally, due to the island's geographical position, it is an ideal location for investment projects which seek to operate either in or between Southern Europe and North Africa.
The Maltese government has recognised the need to promote ecotourism in its effort to protect the country's World Heritage site and surrounding natural environment. Foreign investors may therefore seek to establish or finance existing sustainable travel options from Mainland Europe; this being the main source of Malta's tourists. Similarly, conservation projects could render a positive return in the summer months, when the tourism sector is at its peak.
Although Malta exports refined petroleum, most of its energy is imported. Investment into green energy projects around the country could help to reduce the country's trade deficit and serve as a sustainable alternative to existing power generation.
Sources
https://www.doingbusiness.org/en/data/exploreeconomies/malta
https://thecommonwealth.org/our-member-countries/malta
https://www.britannica.com/place/Malta/Government-and-society#ref279581
https://www.avukati.org/public/law-system-in-malta/
https://www.heritage.org/index/country/malta
https://wits.worldbank.org/countrysnapshot/en/MLT
https://import-export.societegenerale.fr/en/country/malta/investment-country-risk
https://www.visitmalta.com/en/about-malta
https://import-export.societegenerale.fr/en/country/malta/regulations-customs
https://worldpopulationreview.com/countries/malta-population
https://www.bbc.com/news/world-europe-17598542
https://tradingeconomics.com/malta/gdp#:~:text=GDP%20in%20Malta%20averaged%204.84,0.25%20USD%20Billion%20in%201970.
https://www.worldstopexports.com/maltas-top-10-exports/
https://www.trademap.org/Country_SelProductCountry_TS.aspx?nvpm=1%7c470%7c%7c%7c%7cTOTAL%7c%7c%7c2%7c1%7c1%7c1%7c2%7c1%7c2%7c1%7c1%7c1