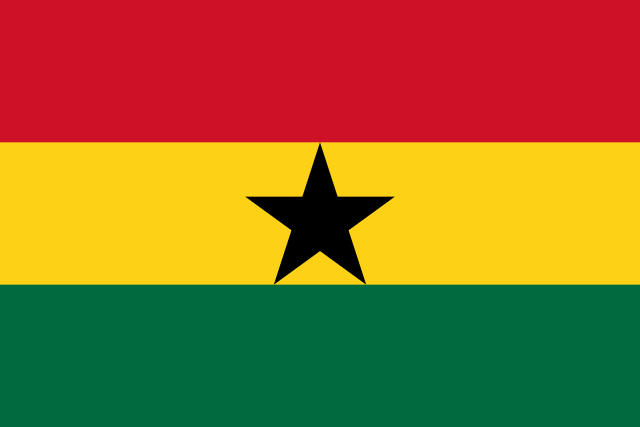 Capital city: Accra
Population: 31,732,129 (2021)
Land area: 238,535 km²
Official language: English
Legal system: Common Law system
Time zone: UTC +0
Currency: Ghanaian cedi
GDP: 74.26 USD Billion (2021 est.)
Main industries: Mining, lumbering, light manufacturing, aluminum smelting, food processing, cement, small commercial ship building, petroleum
Principal exports: Oil, gold, cocoa, timber, tuna, bauxite, aluminum, manganese ore, diamonds, horticultural products
Despite its small population, Ghana has become one of the most successful African countries. The nation has a long history of trade with Europe, as its capital, Accra, is situated on the Gulf of Guinea. Ghana has a diverse landscape, fostering large inland rainforest areas in addition to sandy beaches along its coast.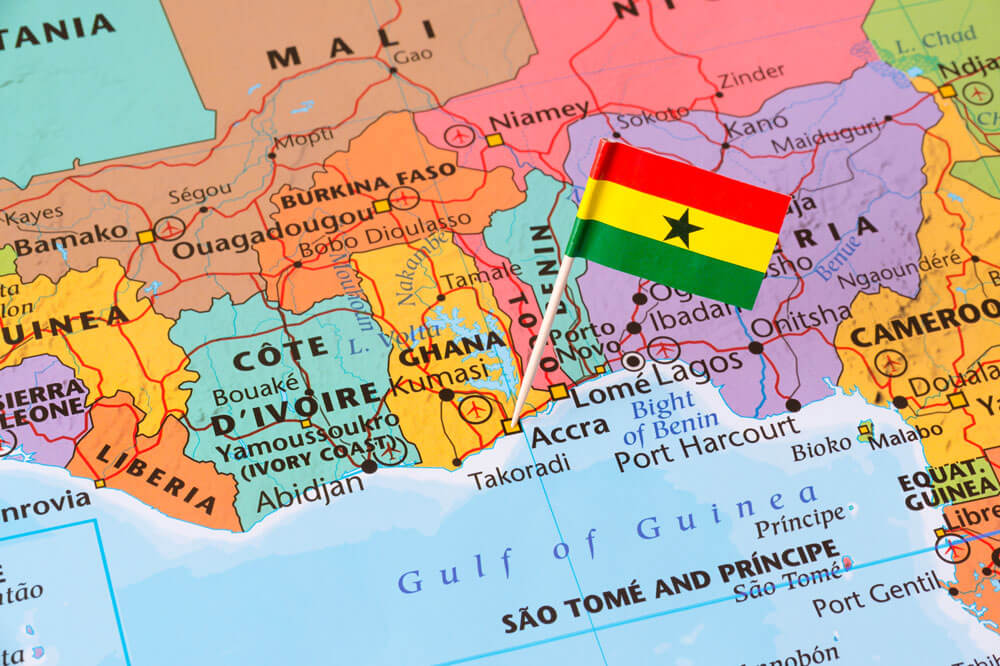 Ghana's population of around 30.5 million people has been growing at a rate of over 2 percent over the past few decades, with approximately 57 percent under the age of 25. Ghana's proportion of persons over 60 years is also among the highest in Sub-Saharan African, a testament to the significant improvements in life expectancy in recent years.
The population is primarily concentrated in the southern half of the nation, mainly in or around the Atlantic coast, and the urban population stood at just under 60 percent as of 2020, a 3.34 percent annual rate of change from 2015. The population is predominantly Christian, yet there are a number of indigenous religions and a strong presence of practicing Muslims.
 Ghana's GDP totalled US$66.98 billion in 2019, with the economy expanding 6.7 percent y-o-y in Q1 and seeing growth of around 5.6 percent in Q2 and Q3, solidifying Ghana's status as one of Africa's fastest growing economies in 2019.
The services sector dominated in 2019 in terms of contribution to GDP (44.1 percent), followed by industry (31.9 percent) and agriculture (17.3 percent). Agriculture however remains a key part of Ghana's economy, employing around one third of the labour force, and as such the Government has been implementing initiatives to boost the sector's earnings through for example, diversification of offerings. The farming conditions Ghana offers allow for a variety of crops that can be consumed domestically and exported. Among these are cereals, shea nuts, coffee, and a number of other products. Furthermore, Lake Volta provides a hub for fishermen, which favours a wide range of fish. However, tuna is the main exported fish from Ghana, either fresh or canned.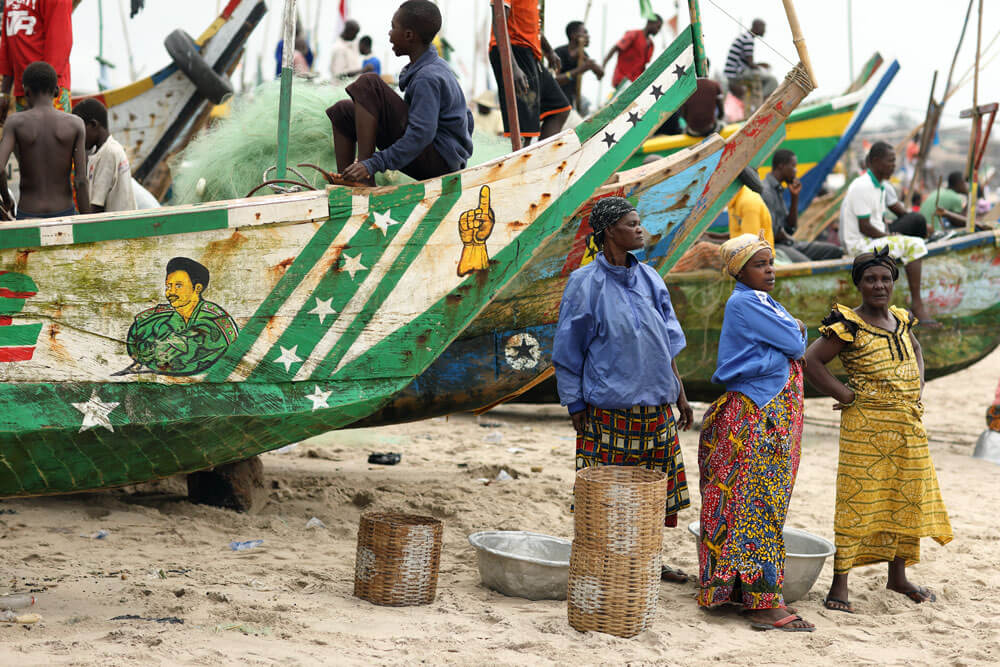 Ghana is also aiming to diversify the economy through develop of the transport and logistics sector, currently under way in the form of an expansion of Tema Port, the largest maritime hub in Ghana, and upgrades of Takoradi Port.
 In 2018, Ghana's exports of goods totalled US$20.5 billion, just under 50 percent of which was comprised of gold exports, followed by crude petroleum (22.7 percent). Cacao, Ghana's largest agricultural export commodity, comprises around 9 percent of exports, with Ghana taking one of the top spots as the world's largest producer, second to Cote d'Ivoire. The main export destinations for goods in 2018 included India (25.3 percent), Switzerland (16.2 percent) and China (11 percent).
As for imports of goods, they reached US$14.9 billion in 2018, with the top import being refined petroleum (4.97 percent of all imports of goods). Cars and transportation generally were also prominent imports for Ghana in 2018, totalling US$1.56 billion. Ghana's top import partners in 2018 included China, from which just under 30 percent of all goods were imported, followed by the US (5.45 percent), the Netherland (5.01 percent) and India (4.97 percent).
Meanwhile, trade in services totalled approximately US$16.4 billion in 2018. Services exported mainly comprised of other services (including inter alia commercial services and business services) followed by travel and transport. Imports of services primarily included commercial services and other business services.
Both English common law and Ghanaian customary law are recognised in Ghana. The judicial system comprises of inferior and superior courts, with a Supreme Court as the highest court of appeal. Traditional matters and matters relating to chieftaincy are dealt with in the regional and National House of Chiefs. Appeals from the National House of Chiefs can be heard in the Supreme Court.
Ghana's investment environment boosts a number of strengths including an established IP legal framework, having ratified international treaties with respect to copyright and passing its own national IP policy. Ghana also has an established court system and legal profession and is strengthening the environment for the operation of professional and financial services.
In 2017, Ghana saw US$4.9 billion in foreign direct investment (FDI) and a total of US$6.2 billion in investment overall. FDI has been rising in recent years, with oil being a key driving force. Ghana is however looking to diversify FDI inflows, particularly into the mining and manufacturing sectors. The Government is also encouraging investment in infrastructure, with a particular emphasis on public-private partnerships.
Generally, all industries in Ghana are open to foreign investment, however there are restrictions on foreign investments in the oil and gas industry in the form of licensing and local participation requirements. Particularly sectors which are bright spots for investment include the agriculture sector, in which financial contribution to storage and transport facilities for produce would serve as a stable investment. Similarly, the supply of agricultural and fishing equipment alongside meteorological equipment would provide the opportunity for an increased harvest of crops and fish to be exported internationally.
Meanwhile, demand for education is becoming more prevalent in Ghana after the economy seeing promising growth in the past few decades. The establishment of training facilities for graduate employment would stimulate an improvement across all industries. It would also help Ghana to improve its manufacturing sector, which already has a strong foundation thanks to Ghanaian industrialisation policies. Further education would have a similar positive effect on the financial services sector, as Accra is already home to many commercial and development financial institutions and foreign banks.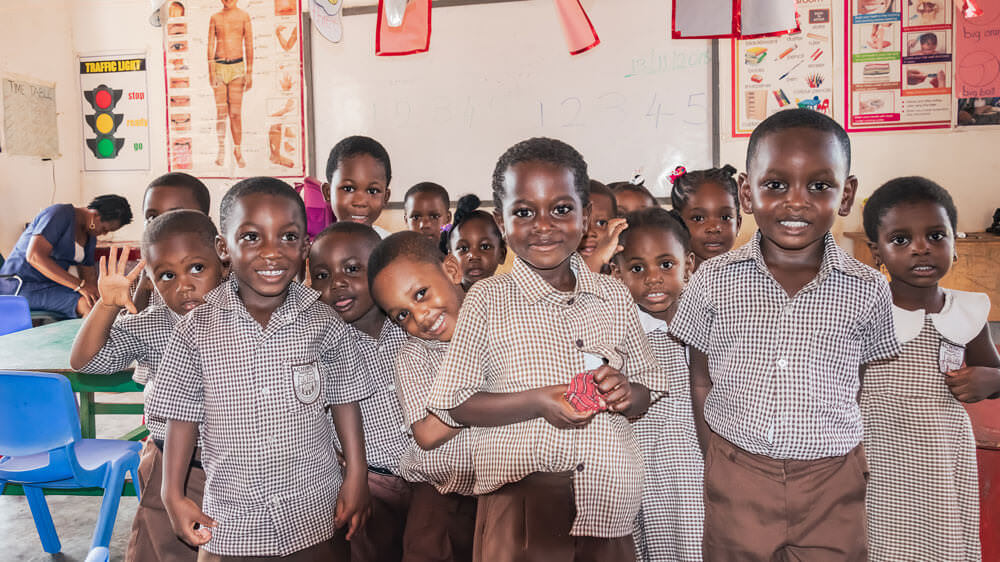 Sources
https://www.britannica.com/place/Ghana/Plant-and-animal-life
https://thecommonwealth.org/our-member-countries/ghana
https://www.bbc.co.uk/news/world-africa-13433790
https://www.doingbusiness.org/en/rankings
https://worldmeetsinghana.com/10-investment-opportunities-in-ghanas-2018-budget/
https://import-export.societegenerale.fr/en/country/ghana/regulations-customs
https://wits.worldbank.org/countrysnapshot/en/GHA
https://www.cia.gov/library/publications/the-world-factbook/geos/print_gh.html
https://oxfordbusinessgroup.com/news/ghana-year-review-2019
https://asokoinsight.com/content/market-insights/ghana-cocoa-value-chain
https://furtherafrica.com/2020/06/08/ghana-earns-us6-67b-from-mineral-exports-in-2019/#:~:text=Gold%20constitutes%20more%20than%2093,and%20US%240.83M%20respectively.
https://oec.world/en/profile/country/gha
https://import-export.societegenerale.fr/en/country/ghana/presentation-trade
https://www.trademap.org/Service_SelCountry_TS.aspx?nvpm=1%7c288%7c%7c%7c%7c%7c%7cS00%7c1%7c3%7c1%7c1%7c2%7c1%7c5%7c1%7c1%7c1
https://li.com/wp-content/uploads/2019/12/GIEO-Ghana-Case-Study-web.pdf