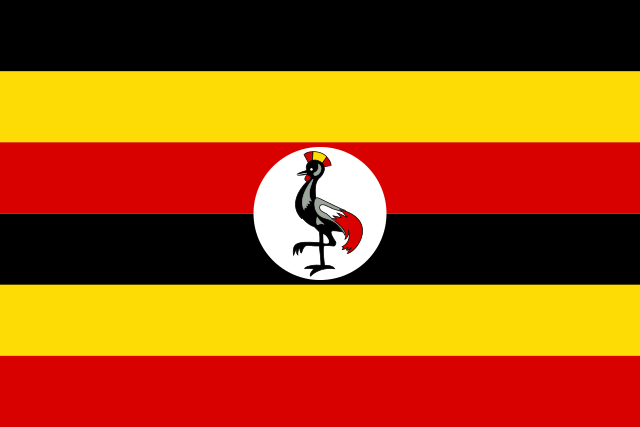 Capital city: Kampala
Population: 47,123,531 (2021)
Land area: 200,523 km²
Official languages: English, Swahili
Legal system: English common law and customary law
Time zone: GMT+3
Currency: Ugandan shilling (UGX)
GDP: 41.24 USD Billion
Main industries: Processing agricultural products, beer brewing and the manufacture of cement, fertilizers, matches, metal products, paints, shoes, soap, steel, textiles, and motor vehicles.
Principal exports: Coffee, fish and fish products, gold, tobacco, cotton, and tea
Uganda is a vibrant nation located in the heart of Sub-Saharan Africa within the East African region. The country is surrounded by South Sudan, Kenya, the United Republic of Tanzania, Rwanda and the Democratic Republic of Congo. This territorial link renders Uganda a strategic headquarter for investment and trade in the region.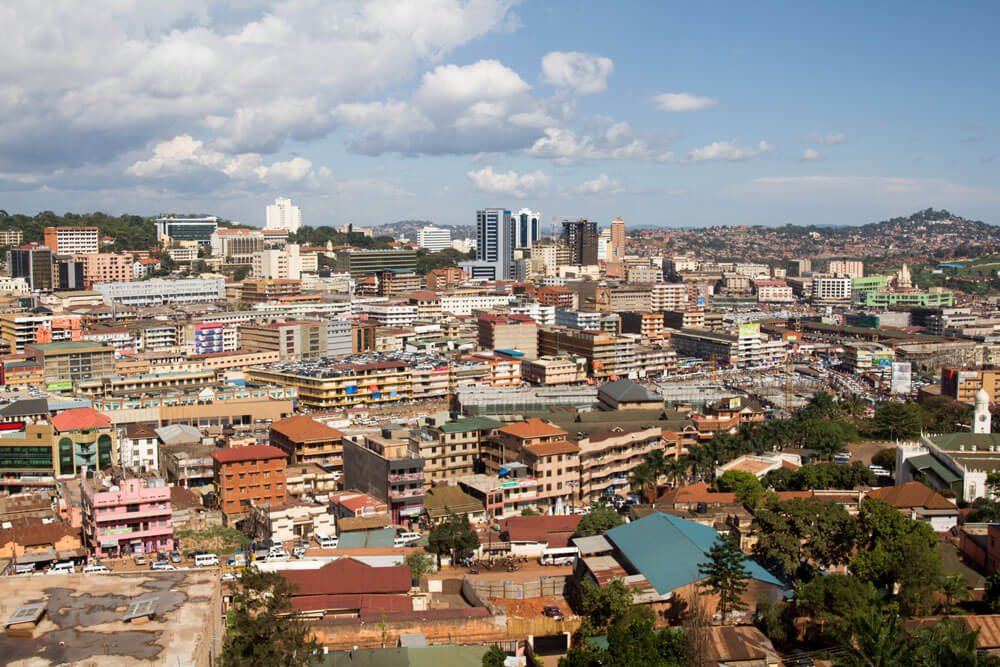 The country has a unique equatorial climate with warm temperatures all year round, making it apt for farming and agricultural activities. A thriving agriculture sector led to impressive achievements in poverty alleviation over the past years. From 1992 to 2013, the percentage of Ugandan households living in poverty was halved.
Its stable economic growth explains why foreign investment is most popular in Uganda within the Sub-Saharan region. According to the 2017 Global Competitiveness Report, Uganda scored 5.1 in the prevalence of foreign investment, which outcompeted neighbouring countries including South Africa, Kenya and Rwanda, all scored at a level of approximately 4.
Major untapped business opportunities in Uganda lie in the energy and technology industries.  Uganda has confirmed mineral reserves of iron ore, phosphate, gold, wolfram, petroleum, diamond, vermiculite, silica and limestone, much of which remain unexploited. The availability of raw materials can support energy generation businesses, ranging from non-renewable energy generation through biogas, hydrocarbons (natural gas, oil, and coal), uranium, to renewable energy sources from solar, wind power and geothermal exploration.
Discoveries in energy generation require innovative technologies, which is the reason why the Ugandan government prioritizes the development of information and communication technology. With reference to Uganda's agricultural and services-oriented economy, most opportunities for business process outsourcing and ICT services exist in agriculture, health, tourism, banks, insurance and public administration.
Demographic
Uganda has a labour force of 17,383,132 people in 2020. In the same year, the labour participation rate amounted to an impressive 71.31%. Most workers are engaged in agricultural activities. The industry employed 72.4% of the total workforce based on the latest figures. This is followed by the services sector, which accounts for 20.9% of total employment.
Urban population for 2019 stood at 10,784,516, or 24.36% of the total population, representing a 6.18% increase from 2018. Moreover, in 2019, more than half of Ugandan are aged between 15 and 64. As urbanization is forecasted to proliferate, the working population will likely expand in the near future.
Economy
Uganda's economy is growing rapidly since its liberalization in 1986. Over the past three decades, the size of its economy skyrocketed and grew over 6% annually on average.  Such an impressive expansion was driven by surging investment in value-added activities in the agriculture and services sector, as well as the continuous government investment in public infrastructure. The economy is generally stable, with inflation recorded at an average of 6.3% since 1998.
Uganda is rich in natural resources, in particular, recoverable oil and deposits of minerals such as gold, copper, limestone and cobalt. Building on its abundant reserves, rainfall in
Uganda is regular and soils are fertile, making the country a perfect environment for agricultural activities. In fact, agriculture is a key sector that contributes 24.2% of the GDP.
That said, the services sector in Uganda has experienced massive growth and overtook agriculture as the country's top industry, with services income representing 47.6% of GDP. A key pillar of Uganda's services sector is the ICT subsector, which recorded double-digit growth over the last few years.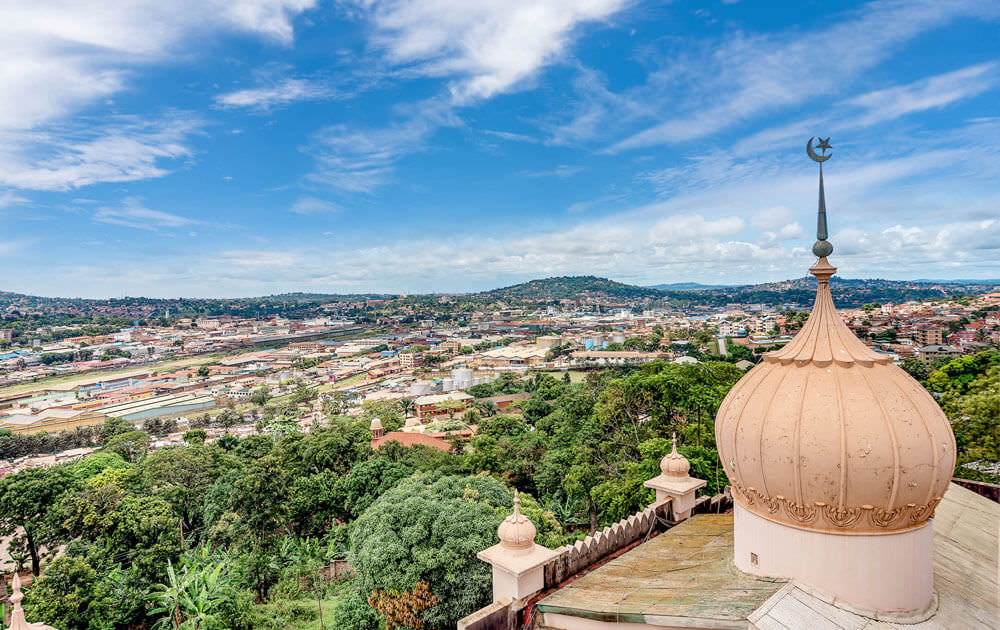 Trade
Uganda has bilateral agreements with commonwealth countries, such as the United Kingdom, South Africa and Zimbabwe. Some of the biggest trading countries in Asia and Europe, including China, France, Denmark and Germany, also have trade protection agreements with Uganda.
Uganda presents ample trading opportunities as a regional leader in the Sub-Saharan area on the African continent. In March 2018, Uganda signed the Treaty Establishing the African Continental Free Trade Area (AfCFTA), resulting in more partnerships with neighbouring countries. Consequently, Uganda now has the highest percentage of exports to Sub-Saharan Africa.
Uganda is a popular outsourcing destination. Labour cost in the country is highly competitive, both within the region and worldwide. The average wage per year for an unskilled production operations worker was $440 in 2017 excluding social security costs. This figure is also predicted to grow more slowly than in neighbouring countries in East Africa.
With the advantage of strong regional power and low production costs, export activities were highly active, with total export value standing at US$ 3,087 million in 2018. The most popular exported goods are mainly raw materials and consumer goods including gold, coffee and petroleum. Most gold and petroleum were re-exported, with the two products being the top two imported goods in 2018 as well. In total, import value in 2018 amounted to US$ 6,729 million.
Legal System
As a former British colony, the English common law is predominant in Uganda. Customary law is another primary source of law, but it is only effective if it does not conflict with statutory law.
Ugandan law allows the banking, insurance, and media sectors to establish self-regulatory processes through private associations. Given such flexibility, laws for each sector at the national and local levels are relatively distinctive than other countries. Foreign investors may communicate with competent ministries to understand regulations in a particular sector for investment.
Ugandan law provides for arbitration and mediation of civil disputes. Under the Foreign Judgments Reciprocal Enforcement Act, judgments and awards made by foreign courts are recognised in the country. Uganda is also a party to both the ICSID Convention and the New York Convention of 1958 on the Recognition and Enforcement of Foreign Arbitral Awards, with the latter being incorporated into Ugandan's domestic law.  In the case of an investor-state dispute, under the Arbitration and Conciliation Act, the government acknowledges binding arbitration with foreign investors and between private parties.
Investment Opportunities
In 2019, net FDI inflow to Uganda reached a record high of US$ 1.3 billion in 2019, representing a 20% increase from US$ 1 billion in the preceding year. The major recipients of FDI were mainly the mining & quarrying, the finance & insurance, as well as the utility industries. Investment accounted for 28.2%, 24.7% and 19.9% of the total FDI in 2017 respectively.
The Government of Uganda provides a series of tax incentives and exemptions for key industry investors, targeting the agriculture, manufacture, and energy sectors. Examples of major tax incentives include customs duty refunds of import duty for raw materials of export goods, tax exemption for equipment dedicated to solar and wind energy development, tax exemption for agricultural equipment and more. To facilitate investment, the Uganda Investment Authority also established a one-stop-centre that provides licensing, tax registration, land title verification services and more.
Information Communication Technology is a priority industry of development in Uganda. The government positions Uganda as a hub for business processing and management outsourcing in East Africa. To realize this goal, new infrastructure has been built to accommodate incoming ICT investment. This includes three marine fibre optic cables off Africa' east coast in the Indian Ocean, which expands the country's fibre network. To add, the government plans to allocate US$ 1.5billion for the construction of a Science, Technology & Innovation Park. The Park will provide spaces for innovators, the academia and entrepreneurs from all around the world to interact and collaborate.
Uganda is endowed with abundant natural resources including hydro, geothermal, and solar thermal resources, presenting huge capacity for the development of renewable energy. Nonetheless, this potential has yet to be unleashed and the energy sector remains largely untapped. Recently, the Ugandan government has actively reached out to foreign investors with respect to sustainability development. Following these efforts, various power generation projects are in progress through Public-Private Partnership. These projects cover energy generation through clean and renewable sources including geothermal power and bagasse.
Sources
https://www.worldbank.org/en/country/uganda/overview
https://www.ugandainvest.go.ug/why-uganda/
https://tradingeconomics.com/uganda/labor-force-total-wb-data.html
https://www.statista.com/statistics/993988/labor-force-participation-rate-in-uganda/
https://import-export.societegenerale.fr/en/country/uganda/market-sectors?#:~:text=The%20most%20important%20sectors%20are,beverages%2C%20electricity%2C%20and%20cement
https://www.macrotrends.net/countries/UGA/uganda/urban-population#:~:text=Uganda%20urban%20population%20for%202019,a%206.45%25%20increase%20from%202016.
https://www.indexmundi.com/uganda/age_structure.html
https://www.state.gov/reports/2020-investment-climate-statements/uganda/
https://wits.worldbank.org/CountryProfile/en/Country/UGA/Year/LTST/Summarytext
https://www.nyulawglobal.org/globalex/Uganda1.html#:~:text=Given%20that%20Uganda%20was%20a,Common%20Law%20and%20customary%20law.&text=The%20Constitution%20is%20the%20supreme,the%20extent%20of%20the%20inconsistency
https://unctad.org/system/files/official-document/wir2020_en.pdf
https://www.bou.or.ug/bou/bouwebsite/bouwebsitecontent/statistics/Surveys/PrivateSectorCapital/PSIS/2018/Private-Sector-Investment-Survey-2018-REPORT.pdf
https://www.ugandainvest.go.ug/wp-content/uploads/2019/12/Tax-Incentives-for-2019.pdf