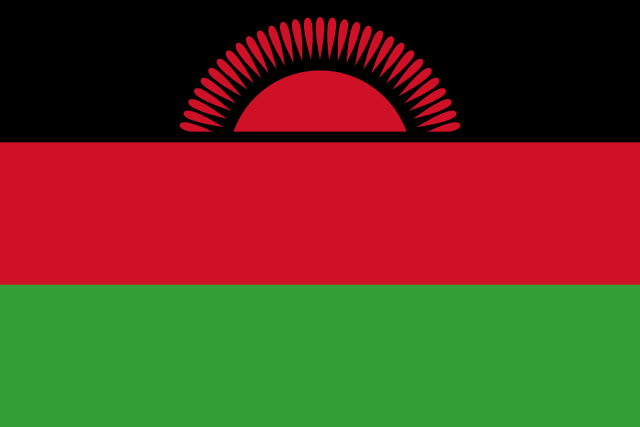 Capital city: Lilongwe
Population: 19,647,684 (2021)
Land area: 94,080 km²
Official languages: English, Chewa
Legal system: Statutory law, English law, customary law, religious law
Time zone: GMT+2
Currency: Malawian kwacha
GDP: 9.27 USD Billion (2021 est.)
Main industries: Food processing, construction, consumer goods, cement, fertilizer, ginning, furniture production and cigarette production
Principal exports: Tobacco, tea, and sugar
Malawi is a landlocked country in the southeast Africa that is bordered by Mozambique, Tanzania and Zambia, and features Lake Nyasa, which covers approximately one fifth of the country's area, with woodland covering another third. Malawi's agricultural sector has been prosperous for years. Due to the availability of arable land, commercial enterprises and smallholders alike have been successful in raising a range of crops, including the nation's most exported product: tobacco.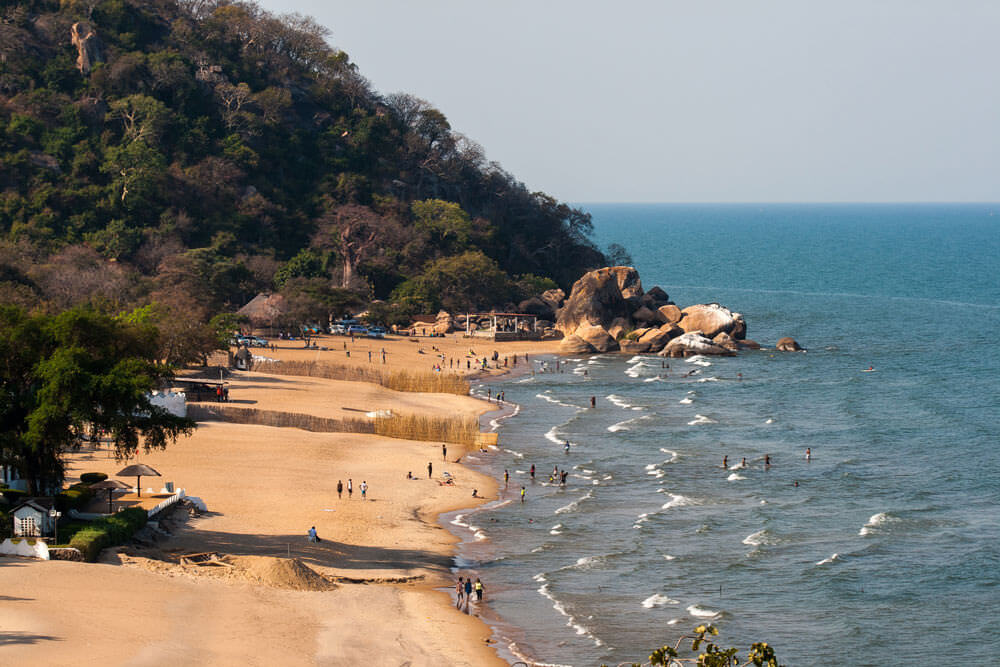 Demographic
The population of Malawi was recorded to be 20,308,502 in July 2021, of which 2/3 is below the age of 25. 18% of the population lives in urban areas.
Various ethnicities reside in Malawi, the Chewa constituting the largest group (34.3%), followed by the Lomwe (19%), Yao (13.2%), Ngoni (10.4%), Tumbuka (9.2%), Sena (3.8%), Mang'anja (3.2%), and Tonga (1.8%), Nyanja (1.8%) and Nkhonde (1.0%). Foreigners make up the rest of the population.
The official language of Malawi is English, but Chewa is the lingua franca of the majority. Other languages spoken include Lambya, Lomwe, Ngoni, Nkhonde, Nyakyusa, Nyanja, Sena, Tonga, Tumbuka, and Yao. 34% of the population practices Protestantism whilst 1.2% practice Roman Catholicism. A considerable size of the population (14%) are Muslim.
History
In 1966 Malawi was made a republic. (The British Queen was no longer head of state) and Banda became president. Under British rule, Zomba was the capital of Malawi however, om 1975 Lilongwe became the capital. For economic reasons, Banda was keen to have good relations with South Africa thus established diplomatic relations in 1967 he established; a move that was unpopular because South Africa then had a system of apartheid. Nevertheless, Banda visited South Africa in 1971. Banda's rule gradually morphed into a dictatorship, and he made himself president of Malawi for life. All dissent was ruthlessly crushed. Letters, films, books, magazines, and telephone calls were censored.
In 1992 Malawi suffered a severe drought which sparked widespread protests in Malawi and due to the human right violations western countries suspended aid. The Malawian churches also decried the situation. Finally in 1993 Banda was forced to hold a referendum. The people were asked if they wanted to continue one-party rule or return to democracy. The great majority voted for democracy thus elections were held on 17 May 1993. Bilki Muluzi became the new president.
Key Dates
1953 – Despite strong opposition from the Nyasaland African Congress and white liberal activists, On October 23rd Britain combines Nyasaland with the Federation of Northern and Southern Rhodesia (now Zambia and Zimbabwe respectively).
1958 – Dr Hastings Kamuzu Banda, "the black messiah", denounces the federation and returns from the US and the UK, where he has been studying, to lead the Nyasaland African Congress.
1959 – Violent clashes between the Congress supporters and the colonial authorities lead to the banning of the organisation. Many leaders, including Banda, are arrested and a state of emergency is declared. Malawi Congress Party is founded as a successor to the Nyasaland African Congress.
1960 – Banda is released from Gwelo prison and attends talks in London with the British government on constitutional reform.
1961 – Elections held for a new Legislative Assembly. Banda's Malawi Congress Party wins 94% of the vote.
1963 – Banda is appointed prime minister.
1964 – Nyasaland declares independence as Malawi on 6th of July
1975 – Lilongwe replaces Zomba as capital.
1994 – Presidential and municipal elections: Bakili Muluzi, leader of the United Democratic Front, is elected president. He immediately frees political prisoners and re-establishes freedom of speech.
2007 May – Malawi begins exporting 400,000 tonnes of maize to Zimbabwe, after producing a surplus in 2006.
2008 – Several opposition figures and ex-security chiefs are arrested after President Mutharika accuses his predecessor, Bakili Muluzi, of plotting to depose him.
2009 – President Mutharika wins second term in election
2012 – President Mutharika dies, is succeeded by vice-president Joyce Banda
2014 – In May Peter Mutharika, the brother of late President Bingu wa Mutharika, wins presidential election.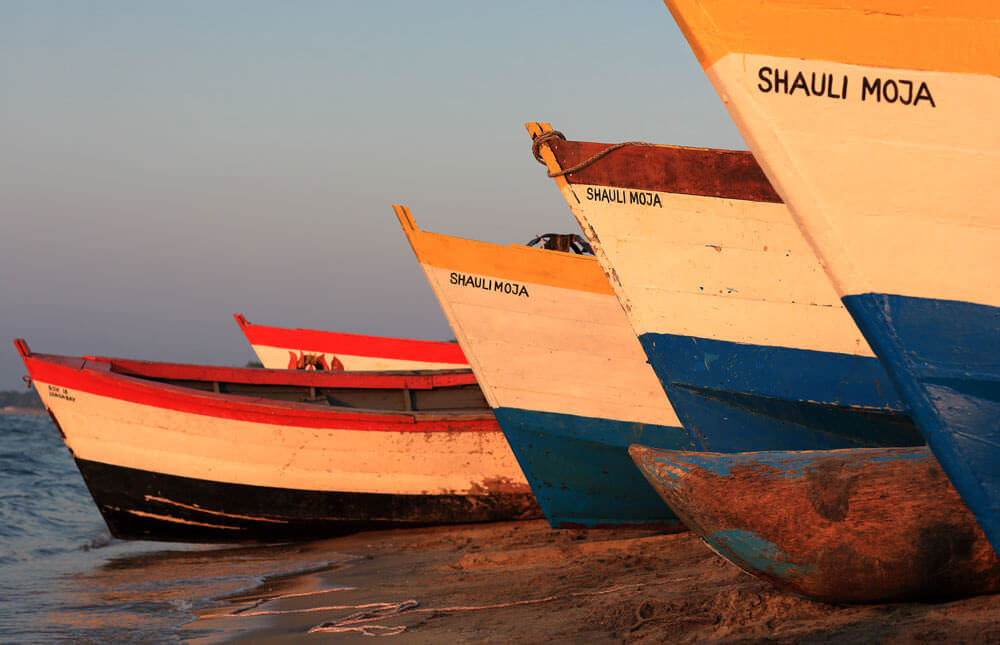 Legal System and Government
Malawi is a multiparty republic wherein a president serves as the head of state and the government and cannot serve more than two five-year terms. The cabinet is chosen by the President. The unicameral legislature, the National Assembly, is elected via universal suffrage and members serve five-year terms.
Malawi's judiciary is not located in Lilongwe, the capital, but instead in the city of Blantyre. There is a Supreme Court of Appeal, which consists of a chief justice and three or more justices of appeal. The Supreme Court hears appeals from the High Court and from other inferior courts. The courts follow legislation devised by the Parliament alongside common and customary law.
Economy
Agriculture farming forms the backbone of Malawi's economy, accounting for about one third of GDP and more than 80% of export earnings. This sector employs roughly 65% of those in formal employment, and directly or indirectly supports an estimated 85% of the population. Crops including corn, groundnuts and beans are produced commercially on small farms as subsistence and for exportation. Fishing is also pursued for similar aims. Besides agriculture, Malawi's economy is largely boosted by foreign aid. The IMF and the United States have both contributed substantial sums for the growth of the country's economy.
Over 60% of Malawi's GDP is derived from international trade. Tea, sugar and most importantly, raw tobacco are grown extensively in Malawi to be exported to southern-African states including Tanzania and South Africa, and to European countries such as Belgium and Germany. The average applied tariff in Malawi is 4.2%. However, much higher customs duties may apply to agricultural imports. It should also be noted that Malawi is part of the South African Development Community and the Common Market for Eastern and Southern Africa, which constitute preferential trade agreements.
Trade
Malawi's GDP in 2020 was US$12 billion approximately. The exports, which amounted to almost US$1.05 billion, were mainly raw tobacco (56%), tea (7.9%), raw sugar (7.2%), and dried legumes (4.4%). Top export destinations were Belgium (16%), the United States (8.5%) Egypt (6.9%), and South Africa (5.8%). Imports, totalling US$2.8 billion, included postage stamps (9.6%), refined petroleum (6.9%), packaged medicaments (4.4%) and mixed mineral or chemical fertilizers (3.5%). Top import suppliers were South Africa (17.1%), China (16.3%), the UAE (9.4%) and India (8.5%)
Investment Opportunities
Malawi has profited from being able to bolster its agricultural sector from the financial aid of previous rural-development investments. In fact, when conditions permit, Malawi has experienced a production surplus in the past. Similar investment projects could help to increase crop yields and produce a stable return, considering the abundance of healthy soil found throughout the country.
Many areas of Malawi's parks and reserves have been signalled to have excellent potential as ecotourism destinations. If foreign investment were to kick-start this sector, the climate and wildlife would attract a higher volume of tourists to the country.
The manufacturing industry employs very few people; however, it accounts for nearly 20% of Malawi's GDP. As such, investment in such a sector could serve as a profitable venture. Most products manufactured in Malawi are substitutes for imports. An increase in production would help the country's trade balance.
Aside from investment in agriculture, education has proven to be a promising sector in recent years. Governmental policies have encouraged women to become educated, and as a result, literacy rates have risen. Educational programmes implemented in Malawi would serve as a favourable investment.
Sources
https://thecommonwealth.org/our-member-countries/malawi
https://www.britannica.com/place/Malawi/People#ref281516
https://www.doingbusiness.org/en/data/exploreeconomies/malawi
https://import-export.societegenerale.fr/en/country/malawi/trade-country-risk
https://www.wto.org/english/res_e/statis_e/daily_update_e/tariff_profiles/MW_E.pdf
https://www.selectusa.gov/article?id=Malawi-import-tariffs
https://www.nyulawglobal.org/globalex/Malawi1.html
https://www.export.gov/article?series=a0pt0000000PAuMAAW&type=Country_Commercial__kav
https://www.cia.gov/the-world-factbook/countries/malawi/
https://oec.world/en/profile/country/mwi
https://tradingeconomics.com/malawi/gdp