United Republic of Tanzania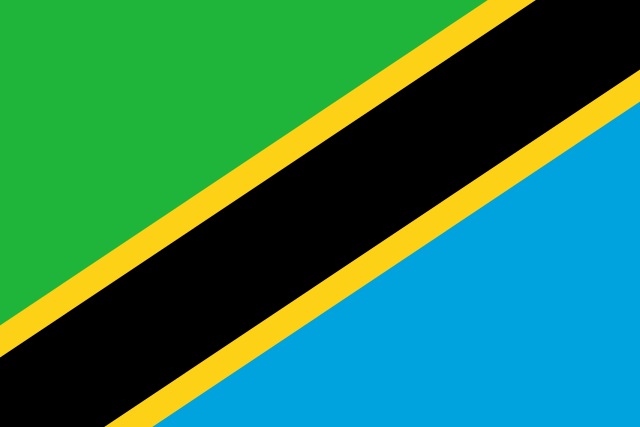 Capital city: Dodoma
Population: 61,253,901 (2021)
Land area: 947,303 km²
Official languages: English, Swahili
Legal system: Common law
Time zone: GMT+3
Currency: Tanzanian shilling (TZS)
GDP: 64.12 billion
Main industries: Mining, electricity, natural gas
Principal exports: Gold, coffee, cashew nuts, and cotton
With an estimated population of around 62 million people, the United Republic of Tanzania is the second most populous country in East Africa, ranking 24th in the world. Tanzania is one of the countries with the highest population growth. From 1967 to 2019, Tanzania's population has increased more than four times from 12.3 million to 55.9 million.  It is estimated the annual population growth rate will be 2.81%, which is the 12th highest globally. Due to a high fertility rate, Tanzania's population is also youthful, with around two-thirds of the population under 25 and a median age of 18.2.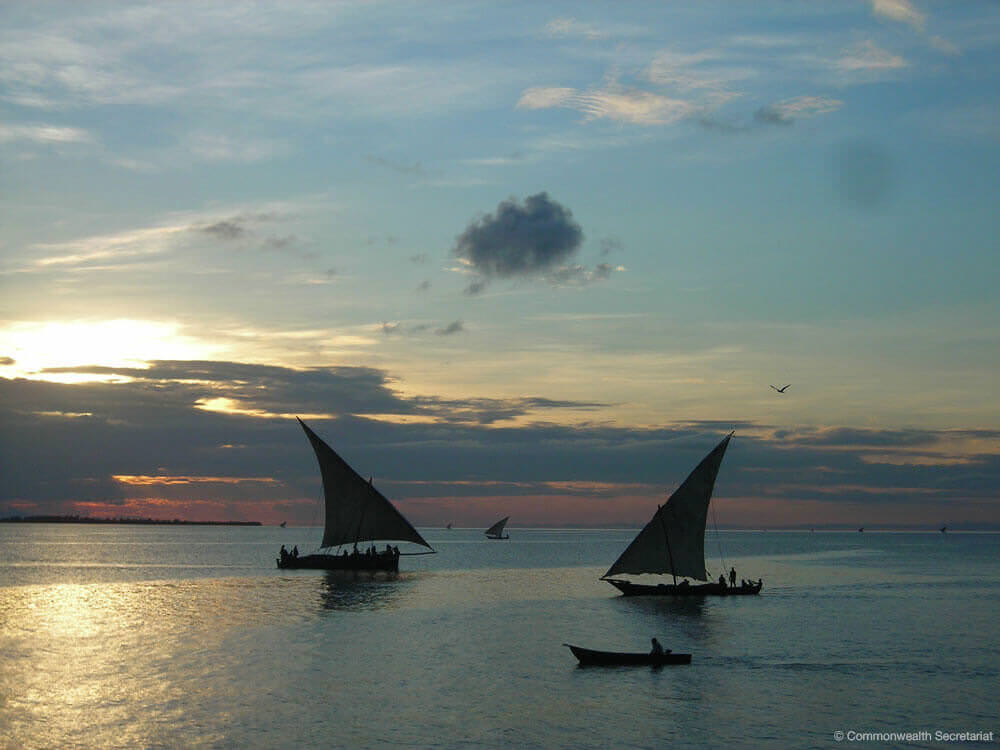 The vast majority of Tanzanians are native Africans, most of which are of Bantu descent which consists of more than 120 tribes. Swahili is the national language in Tanzania, while English is the official language for administration, foreign trade and higher education.  There are hundreds of other local dialects which is the first language of most Tanzanians.
The geography of Tanzania is varied and unique. Both the highest and lowest points in Africa are located there, which are the summit of Mount Kilimanjaro and the floor of Lake Tanganyika respectively. Lying on its northern border is Lake Victoria, the largest lake in Africa, while there is Lake Tanganyika, Africa's second largest, on its western border. There are a lot of mountains in the northeast, the famous Serengeti National Park and Ngorongoro Conservation Area in the northwest, and a large plateau with grasslands, national parks and arable land in the centre. Both the Serengeti National Park and Ngorongoro Conservation Area are UNESCO World Heritage Sites.
Despite a generally comfortable climate year-round, Tanzania's climate is diverse in terms of regional variations. There are four main climatic zones: (1) the tropical coastal areas; (2) the hot and dry central plateau; (3) the temperate highland areas; and (4) the high-moist lake regions.
The history of Tanzania started with the Portuguese' exploration and occupation of the island of Zanzibar in the 15th and 16th centuries respectively.  Their occupation, however, did not last long as they were ousted by Omani Arabs in 1699. During the 19th century, the Germans began to acquire territory on mainland Tanzania, and formed a colony called the German East Africa in 1897. The German colonization ended with Germany's defeat in the First World War, whereafter Britain received a mandate from the League of Nations over Tanganyika in 1919.  Following public campaigns for independence and majority rule, Tanganyika became independent in 1961 and a republic one year later.  Zanzibar achieved independence in 1963.  In 1964, the United Republic of Tanzania was established by the union of Tanganyika with Zanzibar.
The Tanzanian government is a presidential republic based on multiparty parliamentary democracy. The president, representing a registered political party, is elected by direct popular vote to serve a five-year term and a maximum of two terms. The president appoints a prime minister to perform the role of government leader in the National Assembly, which is the unicameral legislature. Most of the members of the Assembly are directly elected, while some are indirectly elected and a minority are appointed. To promote gender equality in political participation and representation, 30% of the seats in the Assembly are reserved for women. This is one of the reasons why the proportion of seats held by women in national parliament in Tanzania, being 36.72%, is higher than the world's average of 25.58% in 2020.
As a British colony during the 20th century, Tanzania inherited and adopted the English common law system.  Tanzania's sources of law are as follows: the 1977 Constitution, the Statutes or Acts of Parliament, case law, Received Laws, and the Customary and Islamic law.  As stipulated in the Constitution, Tanzanian judges and magistrates are independent of the government and are only required to observe the Constitution and the law.
The economy in Tanzania has experienced rapid growth in recent years. Between 2009 and 2017, Tanzania's GDP annual growth was 6%-7% on average.  On 1 July 2020, following Tanzania's increase in GNI per capita from $1,020 in 2018 to $1,080 in 2019, Tanzania's status was upgraded from being low income to lower-middle income as its 2019 GNI per capita surpassed the threshold of $1,036 for lower-middle income status.
The agricultural sector is the foundation of the economy in Tanzania, accounting for around 30% of its GDP and employing almost three-quarters of its productive workforce.  Apart from being crucial to Tanzanians in terms of employment opportunities, local agriculture is also key to Tanzanians as their major food source.  As the geography and climate of Tanzania are diverse, Tanzanian farmers are able to grow a variety of crops, for instance food and cash crops, fruits, vegetables and spices.  They also raise cattle, goats, sheep, pigs and chicken. Regarding investment opportunities, fruit and vegetable processing has great potential because only 4% of Tanzania's annual fruit and vegetable production of 2.75 million tons is processed.  In addition, Tanzania's large livestock population allows the leather sector as well as the meat and dairy sector to have significant investment potential.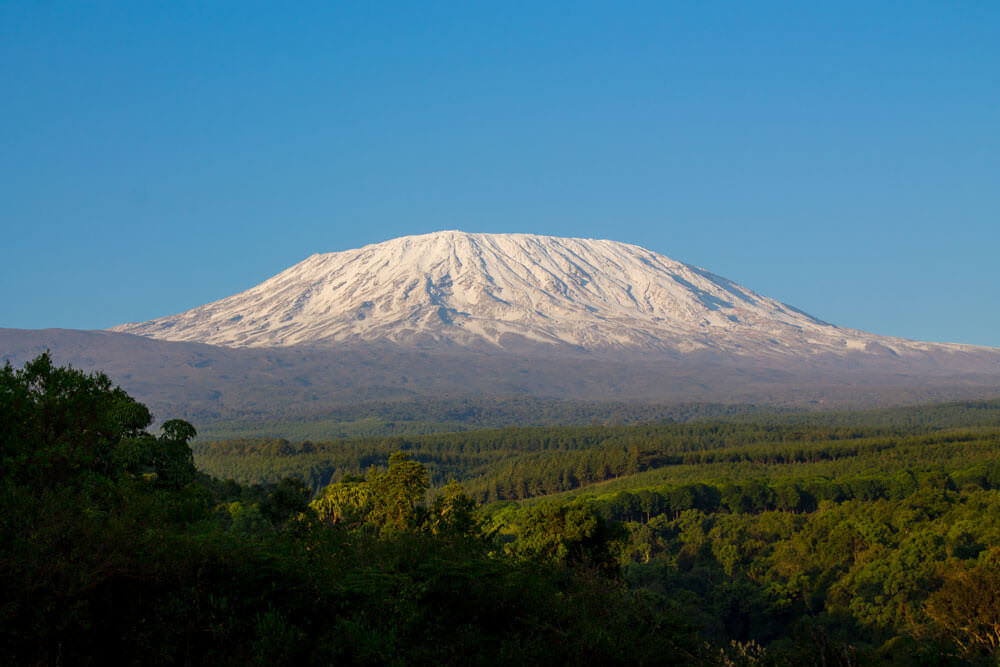 Tanzania has a wealth of natural resources. Apart from natural resources used for crop cultivation and grazing, Tanzania is also rich in minerals. This contributes to the development of its mining sector, which is one of its leading industries.  Compared to a 10% growth in the first quarter of 2019, there is an estimated growth of 15.3% in Tanzania's mining industry during the same quarter of 2020.  The mineral revenue collection increased from US$84.5 million in 2015/16 to US$202.7 million from July 2019 to April 2020.  Common minerals extracted include metallic minerals such as gold, iron ore and copper.  In particular, Tanzania is the 4th largest gold producer in Africa, and its gold exports amounted to US$3,025.4 million in the year ending March 2021. Gemstones including diamond, tanzanite and ruby, as well as industrial minerals like limestone and soda ash are also found and mined in Tanzania.  Investment opportunities in Tanzania's mining industry include the operation of gold refinery activities, gemstone cutting and polishing, rock and mineral carvings, mineral processing and mineral exploration.
Tourism is another industry that has made significant contributions to Tanzania's economy.  Tanzania generated US$2.43 billion of revenue from the tourism industry in 2018, marking an 11% growth from the US$2.19 billion in 2017.  The number of arrivals of Tanzania doubled within 10 years, increasing from 714,000 in 2009 to 1,527,000 in 2019.  Tourists are attracted by the wildlife and beaches of Tanzania, as they are considered to be one of the finest in the world.  Constituting more than 25% of Tanzania's total area, the wildlife national parks and protected areas in Tanzania include national parks, game reserves, forest reserves, conservation areas, and marine parks and reserves.  Mount Kilimanjaro, the highest free-standing mountain in the world, is also popular international tourist attraction which generates an estimated US$50 million in revenue annually.  The tourism sector in Tanzania offers great investment opportunities in hotel management and construction, infrastructure ventures, training institutions, tour operations and travel agencies.
Tanzania became a member of the modern Commonwealth in 1961 and was the 14th country to join the Commonwealth.  Tanzanian politician, Dr William Shija, was the 6th Secretary-General of the Commonwealth Parliamentary Association (2007-2014).  As the first black African Secretary-General in the Association's history, Dr Shija made distinguished contributions, and was committed to serving and promoting the objectives of the Association and the Commonwealth.
Sources
https://www.nbs.go.tz/nbs/takwimu/references/Tanzania_in_Figures_2019.pdf
https://www.cia.gov/the-world-factbook/field/population/country-comparison
https://www.cia.gov/the-world-factbook/field/population-growth-rate/country-comparison
https://www.cia.gov/the-world-factbook/countries/tanzania/#people-and-society
https://www.tanzania.go.tz/home/pages/19
https://www.myguidetanzania.com/usefulinfo/official-language
https://tanzaniaembassy-us.org/?page_id=97
http://whc.unesco.org/en/statesparties/TZ
https://www.nationsencyclopedia.com/Africa/Tanzania-CLIMATE.html
https://www.nathab.com/know-before-you-go/african-safaris/east-africa/weather-climate/tanzania/
https://www.tanzania.go.tz/home/pages/72
https://www.bbc.com/news/world-africa-14095868
https://www.commonwealthofnations.org/sectors-united_republic_of_tanzania/government/
https://www.tanzania.go.tz/home/pages/1
https://data.ipu.org/node/184/basic-information?chamber_id=13508
https://data.worldbank.org/indicator/SG.GEN.PARL.ZS
http://www.unesco.org/shs/ethics/geo/user/?action=Geo4Country&db=GEO4&id=30&lng=en
https://rsf.org/sites/default/files/constitution.pdf
https://www.cia.gov/the-world-factbook/countries/tanzania/#economy
https://blogs.worldbank.org/africacan/what-does-tanzanias-move-lower-middle-income-status-mean
https://www.trade.gov/country-commercial-guides/tanzania-agriculture-and-agricultural-processing
https://www.trade.gov/country-commercial-guides/tanzania-mining
https://www.ke.tzembassy.go.tz/tanzania/natural-resources-and-mining-in-tanzania
https://www.tanzaniainvest.com/economy/trade/gold-exports-march-2021
https://tanzaniaembassy-us.org/?page_id=106
https://data.worldbank.org/indicator/ST.INT.ARVL?end=2019&locations=TZ&start=1995
https://www.tanzaniainvest.com/tourism
https://www.worldbank.org/en/news/feature/2013/10/03/mount-kilimanjaro-tourism-africa-tanzania
https://www.trade.gov/country-commercial-guides/tanzania-travel-and-tourism