Thank you for your interest in joining our event! Although the event has passed, we are happy to provide you a recording of the event. Watch it via this link here:
About the Event
This webinar will take place online via Zoom on the 22nd of June 2022 (Wednesday) from 5-6 PM Hong Kong Time and 11 AM- 12 PM SAST.
Startup ecosystems have become essential to lay the foundation for any nation's robust economic growth and tech startups in particular have seen immense growth in funding since the onset of the COVID-19 pandemic that has accelerated the rate of digitalisation of the global economy. Consequently, governments have begun to invest heavily in developing these ecosystems not only as engines for development but also for the employment of their growing tech-savvy youthful populations. Africa is a continent that has seen the rise of many robust and mature ecosystems; in 2019, African startup ecosystems received funding worth US$1.3 billion and by 2021 this value had risen to US$6.6 billion. Of this value of US$6.1 billion, US$6 billion all went into just 5 cities (Cape Town, Johannesburg, Lagos, Nairobi, and Accra), 2 of which are in South Africa. These South African cities in addition to the city of Durban recorded the most exit value across Africa for 2021 with a value of over US$1.1 billion. Ever since 2012, South Africa has seen a sharp increase in digital skills training, entrepreneurial skills and innovation and its consumer and business market has been consistently expanding. Due its steady growth, wide array of international investors and position as the industrial and cultural centre for the region, South Africa is touted as Africa's "Tech Capital" with Cape Town being the centrepiece of the ecosystem as 60% of the nation's startups are based there. According to the 2021 Global Startup Ecosystem Report published by Startup Genome, Cape Town ranked first across the region in terms of Regional Ecosystem Knowledge and Ecosystem Talent, and ranked third in the overall Region Ecosystem Performance. The two main sub-sectors that have contributed the most to the city's performance are educational technology (EdTech) and financial technology (FinTech) with the latter being the overarching subsector.
Within the sub-sector of FinTech, a fascinating and uptrending innovation that has slowly gained traction over the years is 'Low-code Development'. A low code development platform (LCDP) is defined as a 'visual' approach to software development that provides a development environment for the creation of application software using a graphic user interface that requires minimal levels of coding. By simplifying IT methods and code generating systems, such platforms allow organisations to develop solutions for businesses that fit precisely with their organisational needs with very scalable and cost-effective cloud infrastructure that is built to be accessible and maintainable for end-users. According to the management consulting company, Gartner, low-code app development will constitute over 65% of application development activity by 2024. Currently, the low-code app development market value is pegged at US$13.8 billion, an increase of 22.6% since 2020. 
Join our webinar as we sit in conversation with the team of Riivo.io, a South African startup and Microsoft partner that specialises in low-code business software development and consulting, to delve into the nuances of this aspect of software services and find out more about the experiences and challenges of the firm in the competitive South African ecosystem of Cape Town.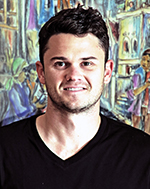 Nic Bowman; CEO, Riivo.io
After completing his Economic Honours at Sellenbosch University, Nic began his career in the Investment Banking space working in both the Mergers and Acquisitions, and Equity Capital Markets Team at Absa Capital. From there he joined the family business, Icon, which focused on the insurance space. With an innovative mission to bring tech in to an underserved space in the market, Icon began building out its solution in 2017, and it is there that his passion for low-code development began. After a few years within Icon, a decision was taken to split the insurance and software development components, and from there riivo was born. Nic currently heads up riivo, and is deeply involved in the development and solution design components of all active projects. Whilst still in its 'start-up' phase, he is extremely excited about the impact that riivo can have, leveraging low-code platforms to make technology accessible to businesses of all sizes.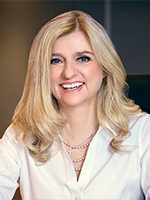 Ms Julia Charlton:
Julia is the Chairman of the Commonwealth Chamber of Commerce in Hong Kong. She is the founding and managing partner of Charltons, an award-winning Hong Kong corporate finance law firm. Julia is admitted as a solicitor in Hong Kong, England, Wales and the BVI. She practises in the field of corporate finance, including M&A, private equity, securities, virtual assets and funds.
Julia has extensive experience in venture capital as well as blockchain, fintech and cryptocurrency. Her capital markets fund raising experience extends from startups to major IPOs on the Hong Kong Stock Exchange.