Thank you for your interest in joining our event! Although the event has passed, we are happy to provide you a recording of the event. Watch it via this link here:
About the Event
Singapore has been dubbed the "natural home" of cryptocurrency in Asia, being amongst the first countries in Southeast Asia, along with fellow Commonwealth member state Malaysia, to adopt the digital currency. In February of 2014, Singaporean startup Tembusu Terminals established Asia's first Bitcoin ATM and in January 2015 Singapore hosted one of the largest cryptocurrency events at the time, Inside Bitcoin. Taking note of the rising interest in cryptocurrencies from both financial institutions as well as retail investors, the Monetary Authority of Singapore (MAS) took two comprehensive steps in understanding the technological innovation during the Singapore FinTech Festival on 16th November 2016. Firstly, the MAS launched "Project Ubin", a digital cash-on-ledger project aiming to produce a proof-of-concept for a management system for inter-bank payments using Digital Ledger Technology (DLT) and also to research the implications for the tokenisation of the Singaporean Dollar on a Digital Ledger. Through this tool, the MAS encourages innovation and allows for certain regulatory requirements whilst making sure that appropriate boundary conditions (as stipulated by the MAS) are applied, significant risks are mitigated, the approaches and processes of the experiments are well documented and analysed for road-testing future initiatives, and suitable exit and transition strategies are enforced in the event that the experimental financial services are discontinued or deployed on a larger scale. 
By mid-2021, Singaporean citizens had the sixth-highest rate of cryptocurrency adoption according to statistics by Finder.com with 15.6% of the surveyed adults owning cryptocurrencies. Whilst the top choice was BitCoin owned by 66.7% of the sample (3rd highest globally), 52.4 also said they owned Ethereum which translated to roughly 8.2% of the Singaporean adult population, the highest percentage globally. (5 of the top 10 countries that have the highest citizen ownership of cryptocurrencies are CW member states). Nearing the end of 2021 during the time when both BitCoin and Ethereum saw immense growth, 100% and 300% respectively, Singapore was named the most crypto-friendly country in the world by the international crypto rating company- Coincub- due to its "robust economy, positive legislative environment, and high rate of cryptocurrency adoption.". 
Singapore's rising image as the crypto hub has been marred with doubt, however, at the start of the year 2022 with the release of the MAS' "Guidelines on the Provision of Digital Payment Tokens". Under these new guidelines, retail activity in cryptocurrency is being heavily curtailed and regulated; cryptocurrency service providers are being restricted from marketing their services to the general public and the regulatory authorities are now very selective in their approach to regulating cryptocurrency opting to make crypto products and services accessible to financial institutions before retail investors and are far more lenient in terms of license issuance to the former rather than the latter. Consequently, many assume that Singapore is redacting its objective of becoming a global crypto hub despite the managing director of MAS, Ravi Menon, proclaiming that the country must avoid clamping down on the cryptocurrency space. Others including Danny Chong, Co-founder of Tranchess, say that the development is actually in line with Singapore's cautious but progressive approach to the crypto space, arguing that Singapore is taking its time to implement well thought out and protective policies that ensure that the citizens do not invest in high-risk endeavours which they may be inclined to if services become too readily available without thorough regulation.
In this webinar, the Commonwealth Chamber will sit in conversation with Chris Holland, Partner of the Singapore-based full-service compliance consultancy firm, Holland & Marie, to discuss in detail the historical context and rationale behind Singapore's policy frameworks towards navigating the regulation and gradual adoption of cryptocurrency as well as the future trajectory of Singapore as the leading Commonwealth nation in the field of decentralised digital currency.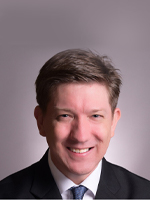 Chris Holland; Co-Founder and Partner, Holland & Marie
Holland & Marie is a full-service compliance consultancy providing practical solutions for asset managers, hedge funds, private equity funds, family offices, broker-dealers, insurers, wealth managers and investment banks in Singapore and Hong Kong. Chris Co-Founded the firm in January of 2018.
Before working in Holland & Marie, Chris worked as Chief Operating Officer & General Counsel at a Southeast Asia-focused, boutique investment bank. Chris has considerable experience managing communications with regulators and implementing cross-jurisdictional policies and procedures. Prior to that role, Chris worked in the Singapore, Hong Kong and New York offices of Clifford Chance where he was Counsel in the Capital Markets Department.
Chris was a finalist for Singapore In-House Lawyer of the Year by Asian Legal Business in 2012, 2013 and 2014. Chris is a New York qualified lawyer and received his law degree from Duke University and his Bachelor's degree from The University of Virginia.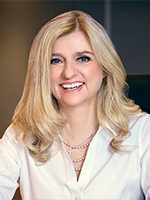 Julia Charlton; Chairman, Commonwealth Chamber of Commerce
Julia is the Chairman of the Commonwealth Chamber of Commerce in Hong Kong. She is the founding and managing partner of Charltons, an award-winning Hong Kong corporate finance law firm. Julia is admitted as a solicitor in Hong Kong, England, Wales and the BVI. She practises in the field of corporate finance, including M&A, private equity, securities, virtual assets and funds.
Julia has extensive experience in venture capital as well as blockchain, fintech and cryptocurrency. Her capital markets fund raising experience extends from startups to major IPOs on the Hong Kong Stock Exchange.