The Commonwealth Chamber of Commerce is delighted to bring to you our next installment of the Commonwealth Chamber Tech Startup Series illustrating the positive impact of Rwandan MedTech startups. This online event will take place on Zoom on 2 November at 6 pm HKT/ 12 pm CAT/ 6 am EST
About the Event
Rwanda is known as the "Rising Star" of East Africa and the "Singapore of Africa" due to its growing influence as the tech hub of the continent. It is one of the cleanest, safest and least corrupt nations across the region, ranking second in Africa only to fellow Commonwealth nation Mauritius on the World Bank's Doing Business Index 2020. Rwanda ranks ninth across the globe on the Global Gender Gap Report 2020 in terms of gender equality with over 60% of the Rwandan population below the age of 30.
The government of Rwanda has been proactively investing in projects, initiatives and national action plans to boost the country's physical and digital infrastructure and business development; 90% of the territory has affordable access to 4G internet and Rwanda prides itself on its openness towards international investors and businesses looking to establish a presence in Africa, with its 30-day visa on arrival policy open for virtually every country. With such a conducive environment and a robust foundation, Kigali is fast becoming a noteworthy and leading tech startup ecosystem, galvanised by the support of the government via initiatives such as the Kigali Innovation City initiative,  the Rwanda Innovation Fund (RIF) and the Centre for the Fourth Industrial Revolution Rwanda in collaboration with the World Economic Forum. The efforts of governmental and non-governmental organisations have attracted renowned international companies, such as the Swedish Norrsken Foundation, to set up their first African hub in the country showcasing the international reputation of Rwanda.
According to the 2022 Global Startup Ecosystem Index, Rwanda's ecosystem ranks fourth across the entire continent and eighth across Africa and the Middle East. As the government continues to work towards tripling the current contribution of the ICT sector to its GDP (currently at 3%), Rwanda is putting an added emphasis on creating successful startups that will generate a positive impact by aiming to address the United Nations Sustainable Development Goals; for example, currently the country is the only African nation to have specific legislation on e-waste.
Join our webinar as we invite two innovative Rwandan startups, Africa Healthcare Network and iGiTREE, to discuss their unique and impactful business models and share their experience in building their companies in the Rwandan ecosystem!

Africa Healthcare Network
Africa Healthcare Network established the first and largest dialysis chain across Sub-Saharan Africa, providing high-quality, life-saving dialysis. AHN brings world-class technical expertise combined with developing world practical operating experience to a region in dire need of quality dialysis treatment. Dialysis is a life-saving treatment for patients with Acute Kidney Injury (AKI) and End-Stage Renal Disease (ESRD). The few hospitals that provide treatment operate centers that are slowly deteriorating while charging prohibitive prices therefore the team at AHN sources lowest cost consumables, improve operational efficiency and scale their services to bring superior care at the lowest price.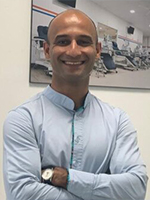 Nikhil Pereira-Kamath; Executive Chairman and Co-Founder
Nikhil Lawrence Pereira-Kamath is the Executive Chairman & Co-Founder of Africa Healthcare Network ("AHN"), having previously held the role of Chief Executive Officer from 2015 through June 2022 Nik established AHN in 2015 with the goal of increasing access to care by increasing awareness and reducing the cost of care in the sub-Saharan region while adhering to global standards of quality. In less than eight years, he has built the organisation into the largest pure-play dialysis provider in East Africa with over 30 facilities across the region and expected 35 facilities by YE 2022 and over 100 facilities by YE 2025 He has over 15 years of experience in the dialysis industry in both the U.S. and emerging markets.
In 2001, Nikhil co-founded and lead a non-for-profit organisation, Youth That Care, whose purpose was to fill a critical gap in the provision of healthcare in the developing world, specifically dialysis care. This organisation established dialysis centers at six hospitals across India (2002-2005) via the donation of 60+ dialysis machines & other equipment/supplies. The organisation was revitalised in 2012 to establish the first dialysis center in Burundi.
In 2021, Nik was named an Endeavor Entrepreneur and Africa Healthcare Network was chosen as the 1st and only Endeavor Company in Healthcare in East Africa. Additionally, Nik was named as part of the International Society of Nephrology's 1st Cohort of the Emerging Leaders Program.
Previously, Nik worked in the private equity industry as an associate at Berkshire Partners, a Boston based investment firm with $16.0Bn in AUM. At Berkshire, Nik engaged in all aspects of the investment process. Prior to joining Berkshire, he was an analyst at Morgan Stanley in the Healthcare Group where he focused primarily in biopharmaceuticals and healthcare services. He holds a patent with Harry Goodson IV, Jeffrey Elkins and Samir Patel for the "Treatment Systems and Methods for Renal-Related Diseases".
Nik was a Candidate for an MBA at Harvard Business School Class of 2016 where he received First Year Honors before deciding to defer his second year to launch AHN – he has since returned to Harvard Business School to complete his 2nd year in the Class of 2023 Nik graduated magna cum laude from Princeton University with a degree in Economics and a certificate in Finance.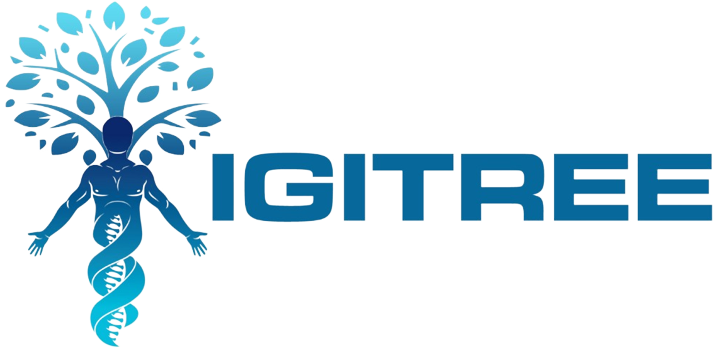 iGiTREE
iGiTREE is a Rwandan genealogy platform, application and website that uses artificial intelligence and machine learning to reunite and reconnect people that have been forcibly displaced or lost contact each other from different life circumstances by tracing each other using family names and by submitting DNA data to the iGiTREE DNA database.
A platform, that also aims to screen, predict and detect genetic disorders in the lives of different Africans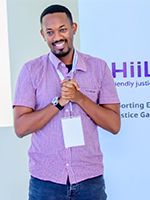 Deexon Muhizi; Founder of iGiTREE
Born in Uganda, Deexon moved to Rwanda at the age of 5 in 1994 with his family at the time of the civil war. After his move he studied Information Technology at KIST in Rwanda.
In 2009, he moved back to Uganda with his family and in 2010 he changed his professional trajectory to production and entertainment, where he worked with the non-profitable organisation BPU (Break Dance Project Uganda) to teach dancing for social change in juvenile prisons and the rebel camps of Koni in the northern part of Uganda bordering South Sudan.
In 2013 he moved back to Kampala, where he pursued a film career and worked as the main editor of Imbabazi (The Pardon) a movie about the Rwandan Genocide against the Tutsis to promote forgiveness and acceptance amongst Rwandans that live with the ones involved in the tragedy.
Witnessing all the unresolved war pain in the east African region, he created iGiTREE in 2017 after hearing the firsthand experiences of those that were separated from family and loved ones during the Genocide and in December 2021 iGiTREE platform had its first successful case where it reunited a family that remained separated for 68 years during the second migration of Tutsis in 1950s.
iGiTREE aims to help UNHCR boost morale and camaraderie in refugee camps, providing a machine learning solution that will help the forcibly displaced reconnect with those that lost contact with each other in the process of migration.
Aside from iGiTREE, Deexon is the Founder, CEO and Creative Director of the website and app development company, Footprints Africa, a corporate communications company registered in Rwanda & Uganda providing consultation services to different companies in Rwanda, Uganda, Burundi, Zanzibar and Kenya (Mombasa port). Prior to this he also worked as the content manager at the American Marketing agency, Blue Flamingo.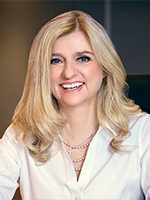 Julia Charlton; Chairman, Commonwealth Chamber of Commerce
Julia is the Chairman of the Commonwealth Chamber of Commerce in Hong Kong. She is the founding and managing partner of Charltons, an award-winning Hong Kong corporate finance law firm. Julia is admitted as a solicitor in Hong Kong, England, Wales and the BVI. She practises in the field of corporate finance, including M&A, private equity, securities, virtual assets and funds.
Julia has extensive experience in venture capital as well as blockchain, fintech and cryptocurrency. Her capital markets fund raising experience extends from startups to major IPOs on the Hong Kong Stock Exchange.