Thank you for your interest in joining our event! Although the event has passed, we are happy to provide you a recording of the event. Watch it via this link here:
About the Event
This fireside chat will take place online via Zoom on 17th May 2022 (Tuesday) at 5 pm HKT/ 9 am GMT.
More than half of global investments and assets are held in offshore jurisdictions. Commonwealth member states and associated territories such as the UK, Singapore, Canada, Cayman Islands and the British Virgin Islands are amongst the best and most well-known finance centres and jurisdictions for offshore funding vehicles. One of the overarching reasons behind the success of Commonwealth member states as financial institutions is due to their shared culture, history, and most importantly, their legal systems which are predominantly based on common law.
Offshore funding vehicles provide many benefits including tax advantages, asset protection and confidentiality. However, over time greater legal regulations and growing costs have cast doubt over their use and such drawbacks have begun to dissuade investors.
To discuss the advantages and pitfalls of offshore funding vehicles, and what can be expected of their future relevance and performance, we invite Peter Vas to share with us his experience working with Commonwealth offshore financial centers and offshore corporate law firms.
Peter Vas; Partner, Loeb Smith.
Peter Vas is a Partner at Loeb Smith and is in charge of the firm's Banking and Finance and Corporate Groups in Hong Kong. He specializes in finance, corporate and non-contentious restructuring transactions. He provides British Virgin Islands and Cayman Islands law advice to financial institutions, private clients and corporate entities for complex legal issues and his model performance has led to his recognition in the Asia Business Law Journal's A-list of Top 50 offshore lawyers in 2022.
Prior to working at Loeb Smith, Peter worked as an attorney in Sidley Austin's London office and the Channel Islands and Hong Kong offices of another leading international offshore law firm.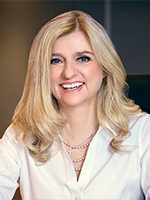 Julia Charlton; Chairman, Commonwealth Chamber of Commerce.   
Julia is the founding and managing partner of Charltons, an award winning Hong Kong corporate finance Hong Kong law firm. Julia is admitted as a solicitor in Hong Kong, England and Wales and the BVI. She practises in the field of corporate finance, including M&A, private equity, securities, virtual assets and funds.
She is also a member of several Hong Kong boards and committees, most notably The Takeovers and Mergers Panel and the Takeovers Appeals Committee of the Hong Kong Securities and Futures Commission and the Listing Review Committee of the Hong Kong Stock Exchange.