Metaverse Use Cases And Benefits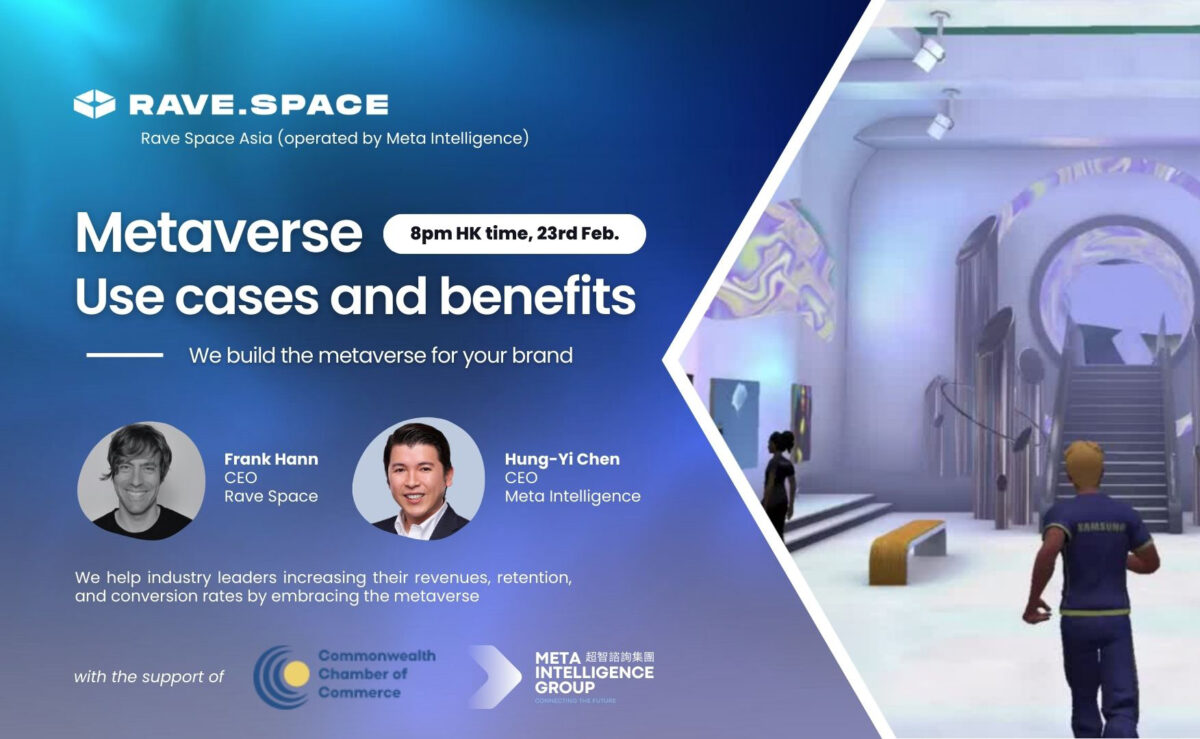 The Commonwealth Chamber of Commerce is delighted to invite you to an all new collaboration with the Meta Intelligence Group and Rave.Space Asia for a webinar on the exciting new realms of the Metaverse!
By 2028, the global market for augmented reality (AR), virtual reality (VR) and mixed reality (MR) technology will rise exponentially to a projected value of over a quarter of a trillion with 1.7 billion users expected to be using these platforms by 2024 already.
This technology has become the forerunning innovation of the Industry 4.0; by creating virtual and fully immersive simulations and creating interactions between the real and digital world, it can be used in many applications beyond just digital entertainment and gaining. These developments do not only have immense potential in the gaming and entertainment industries, but also business, healthcare and education.  
The metaverse can be defined as a digital space, much like the internet itself, harnessing the innovations of VR, AR and MR to create a unique experience customised to you and/or your business or brand. The space provides an alternative virtual realm that you can also be used to create a marketplace or host an event that simulatenously takes place both virtually and in reality. 
Excited by the limitless potential of this trend changing innovation but don't know how to get started? Join us in our webinar where the Meta Intelligence Group and Rave.Space Asia unveil the secrets to creating the ultimate metaverse for your brand or institution. Learn from industry leaders through case studies and discover how to enhance your metaverse experience. Don't miss this opportunity to be at the forefront of the metaverse revolution!
Time: 8pm Hong Kong time
Date: 23rd Feb.
About the Meta Intelligence Group

Meta Intelligence Group is an economic consulting, and corporate learning firm focused on emerging technologies. Founded by QS World University Rankings Top 50 Professors, the firm assists enterprises, governments, and startups in the adoption and implementation of blockchain, digital assets, and the metaverse through its advisory and educational services. Meta Intelligence Group's areas of expertise include incentive design, monetization, and governance for both open and closed blockchain and metaverse platforms. The firm delivers its executive education program in partnership with numerous leading business schools and institutions across the world.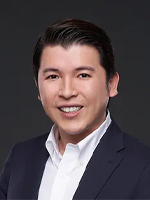 About the Speaker
Hung-Yi Chen 
Hung-Yi Chen is the Managing Director of Meta Intelligence, a company that conducts research and provides solutions on metaverse, financial technology, and cutting-edge innovations. He is a Consultant of Global Partnerships and was appointed as Founding Director of Metaverse Campus at Zhejiang University International Business School (ZIBS). He was Academic Director of Master of Finance, MBA, and Global Executive Education Program at ZIBS. Hung-Yi is an Arbitrator of Thai Arbitration Institute and holds a Doctor of Laws from Nagoya University. He was a Researcher and Asia-Pacific Region Manager at Cambridge Centre for Alternative Finance, the University of Cambridge where he led and coauthored six FinTech industry reports covering market activity globally, as well as more specifically within regulation in the Asia-Pacific region.