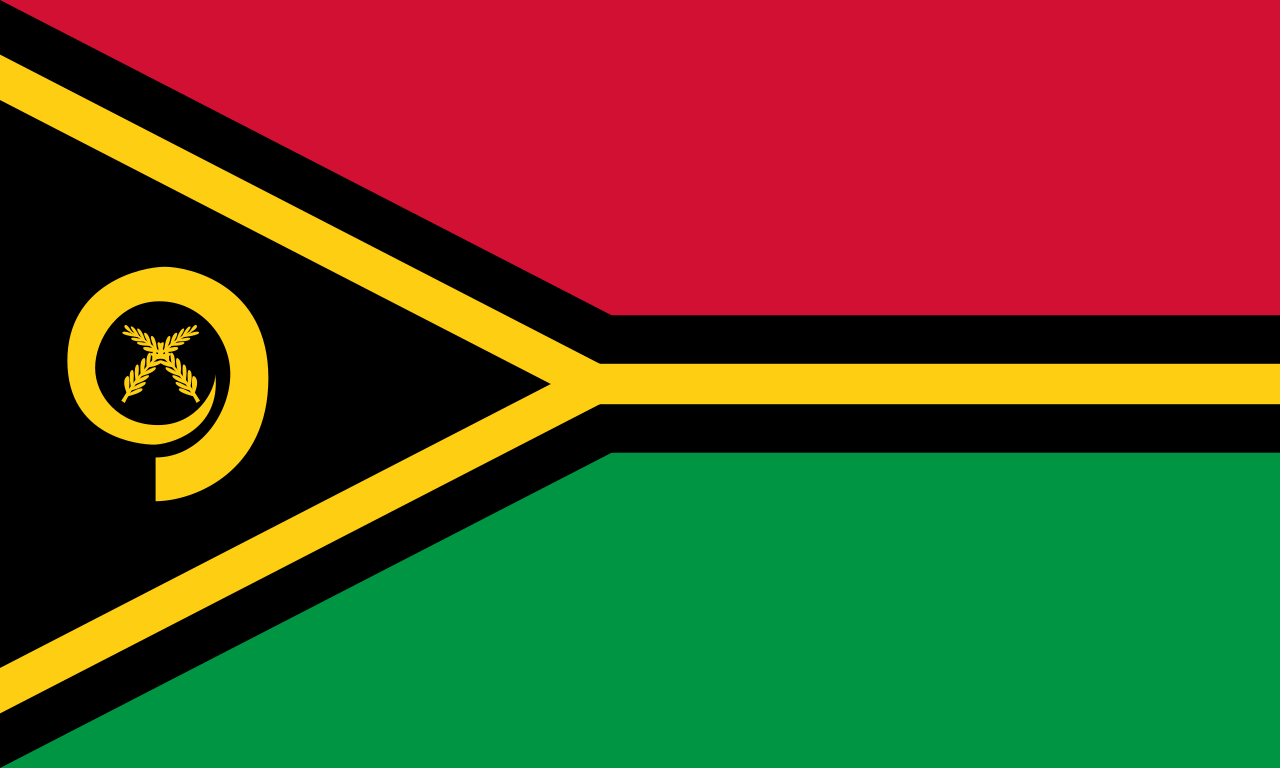 Capital city: Port Vila
Population: 314,464 (2021)
Land area: 12,189 km²
Official languages: English, French, Bislama
Legal system: Common law, civil law
Time zone: GMT+11
Currency: Vanuatu vatu (VUV)
GDP: 0.91 USD Billion (2021 est.)
Main industries: Agriculture, offshore financial services, cattle, tourism
Principal exports: Copra, kava, beef, cocoa, timber
The Republic of Vanuatu is located in the South Pacific Ocean and is made up of a Y-shaped chain of multiple islands. The nation's total area is around 12,200 km2 and is divided into six provinces. There are around 14 principal islands and many other smaller islands within the archipelago, adding up to 83 islands in total, of which only around 65 are inhabited.
Vanuatu itself once belonged to the country of France. Once known as New Hebrides, Vanuatu was jointly colonized by France and Britain starting from the 1900s. This rare condominium was formed due to the settlement of the French and British and their establishment of a Joint Naval Commission within the nation in the 19th century. The two colonial powers continued to administer Vanuatu together until its people started to press for independence in the 1960s: sovereignty was not officially granted until many years later in 1980. The country was renamed "Vanuatu" thereafter, which means "our land forever" in Melanesian languages. Other than its comparatively recent colonization history, the Vanuatu's history dates back as far as 2000 BC, with Europeans reaching the islands thousands of years later in 1605.
The nation's colonization history has contributed to its rich cultural diversity. Vanuatu now comprises of many ethnic communities, including people of French, British, Australian, New Zealand, Vietnamese and Chinese origin. This was also partly caused by the employment of labor from Asian-Pacific countries in the early 20th century. The country has also established three languages as its official languages – Bislama, French and English. Bislama is Vanuatu's national language and is an English-based Melanesian pidgin. There are more than 115 Melanesian languages and dialects within the country, and many of Vanuatu's citizens, also known as ni-Vanuatu, speak four or more languages. Out of its approximate population of 300,000, Vanuatu's indigenous population is mostly Melanesian in ethnicity, with some Polynesians inhabiting in its outlying islands. Also due to the former dual administration of Vanuatu by the British and the French, Vanuatu's legal system is now based on a mixed system of English common law, French civil law and its own customary laws.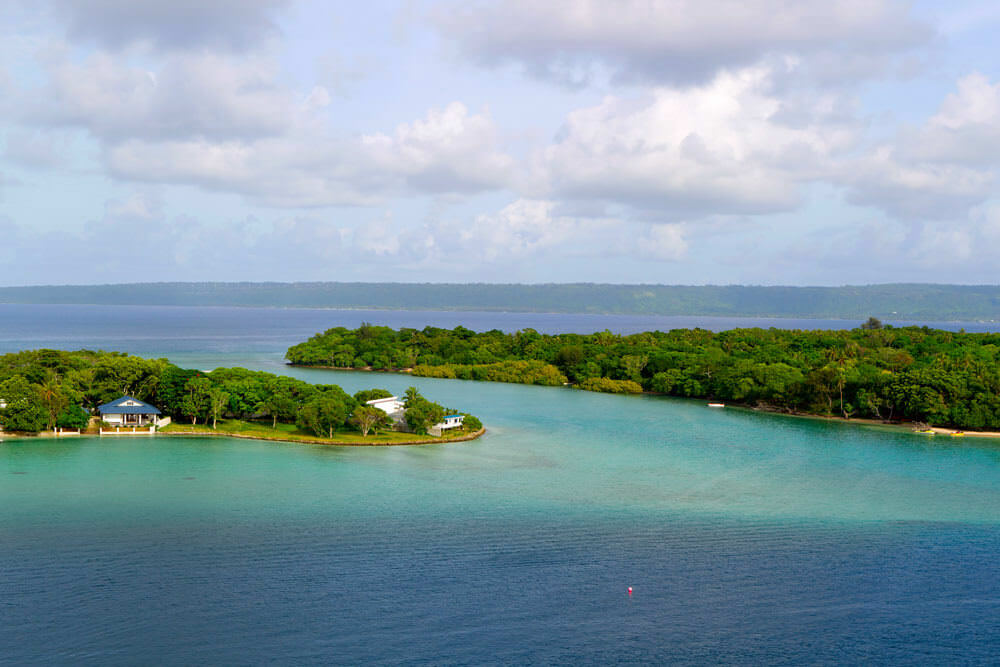 Despite its relatively small geographical area, the country of Vanuatu consists of diverse reliefs, including mountains and plateaus, and its famous coastal terraces and coral reefs. The country is also covered with rainforests due to its tropical and sub-tropical climate. Notably, the country has several active volcanoes, including Mount Yasur, which was labelled as one of the most accessible volcanoes in the world. Together with its impressive coral reefs and World War II shipwreck relics, Vanuatu provides a series of well-known tourist attractions, establishing itself as a prominent vacation destination.
Besides activities such as scuba-diving, tourists have flocked to the country in order to experience its heritage and culture. Vanuatu has preserved much of its traditional art, including music and dances such as its unique snake dance, as well as handicrafts which are produced and sold for tourists. The country's ancient ritual of Nangol, also known as land diving, is another major attraction for visitors as it inspired the idea of bungee jumping. There were more than 330,000 people who visited the country in 2017, and Vanuatu's tourism industry contributed to almost half of Vanuatu's GDP in 2019, with around $0.5 billion USD in total. Although such figures have had certain fluctuations over the years, its tourism industry has more or less played an important part in the country's economy. Moreover, foreign companies have sought to develop Vanuatu land into resorts and other attractions, furthering the influx of foreign capital into the country.
Similar to many of its neighboring countries, Vanuatu's economic base has traditionally consisted of subsistence or small-scale agriculture and exchanges of products within and between its islands, which provides a living for 65% of its population, especially since most ni-Vanuatu people live in the country's rural areas. Vanuatu's agricultural industry also contributes much to its trade industry, especially as its sub-tropical climate facilitates the growing of products such as kava, copra (a coconut-based product) and cocoa. In 2020, vegetable products including the above products contributed 65% to the total amount of exports and around 3,000 million Vatu in value, which equates around $28 million in USD. The country relies on livestock farming as well, with beef being another significant export product. The export of fish has further seen an increase in terms of animal exports in recent years, with tuna fish exports bringing in almost 200 million Vatu in 2020. The country's main export partners are Thailand and Japan.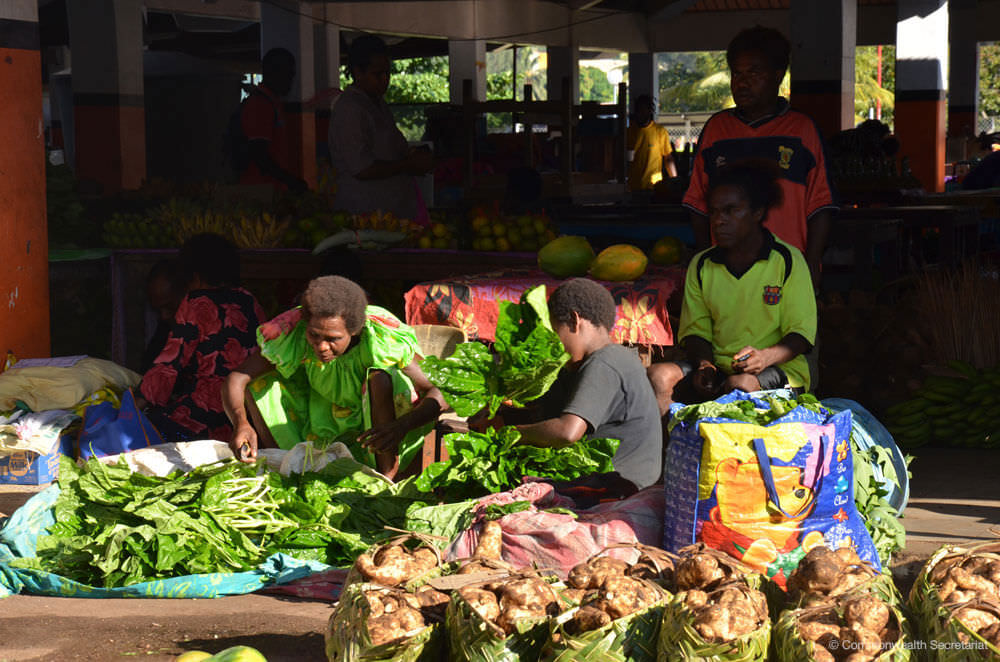 Off-shore financial services bring in a substantial amount of profit to the country. Vanuatu is a tax haven, with one of the lowest tax jurisdictions in the world as it imposes no taxes affecting individuals other than import duties, and no corporate taxes on local and offshore income. This has led to many companies choosing to incorporate in Vanuata, boosting the nation's economy and creating an increase in banking, legal and accounting services.
One other major revenue source of Vanuatu is its citizenship-through-investment program, accounting for around 30% of the country's revenue in 2019. With the price of a passport being around $150,000 USD and its expedient process of 30 days' arrangement, this program makes it a popular choice for people around the world, especially the Chinese.
Vanuatu joined the Commonwealth in 1980 after it gained independence from Britain and France. The country is an earnest participant in the Commonwealth Games. After its debut in the Games in 1982, it has attended all Games since. In spite of its small population, the country has yielded considerable results, securing two medals at the latest 2018 Games. Vanuatu has also actively co-championed with the United Kingdom in leading the Commonwealth Blue Charter action group to tackle, among other issues, the problem of marine plastic pollution. As such, the country has since taken action to implement a ban on the use of plastic bags, straws and polystyrene food containers.
Sources
https://www.worldtravelguide.net/guides/oceania/vanuatu/
https://knoema.com/atlas/Vanuatu/topics/Tourism/Travel-and-Tourism-Total-Contribution-to-GDP/Contribution-of-travel-and-tourism-to-GDP-percent-of-GDP
https://www.bbc.com/news/business-49958628
https://www.vanuatu.travel/en/index.php
https://www.cia.gov/the-world-factbook/countries/vanuatu/
https://www.bbc.com/news/world-asia-16426193
https://www.investvanuatu.org/untapped-potential/low-tax-jurisdiction/
https://www.nationsonline.org/oneworld/vanuatu.htm
https://thecommonwealth.org/our-member-countries/vanuatu
https://www.gov.vu/index.php/about/about-vanuatu
https://www.britannica.com/place/Vanuatu
https://vnso.gov.vu/index.php/en/statistics-by-topic/trade
https://www.worldtravelguide.net/guides/oceania/vanuatu/history-language-culture/