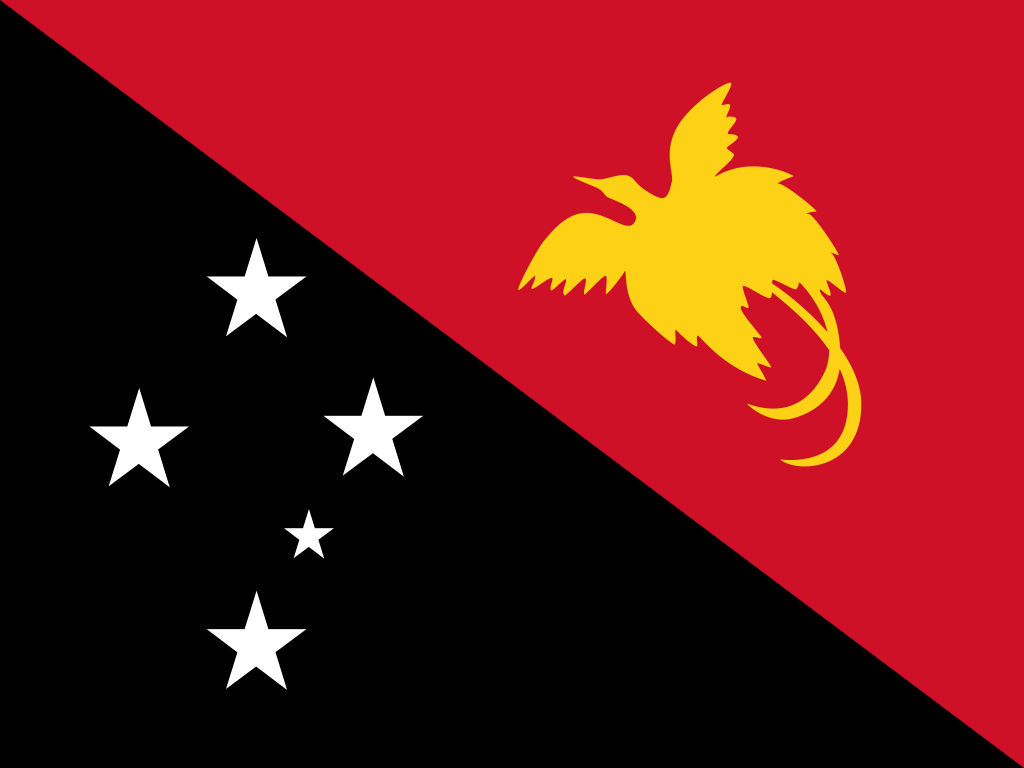 Capital city: Port Moresby
Population: 9,098,894 (2021 est.)
Land area: 462,840 km²
Official languages: English,Hiri Motu,PNG Sign Language, Tok Pisin
Legal system: Common law and customary law
Time zone: GMT+10
Currency: Papua New Guinean kina (K)
GDP: 24.54 USD Billion (2021 est.)
Main industries: Agriculture and livestock, forestry, mining and petroleum, tourism and hospitality, fisheries and marine resources, manufacturing, retailing and wholesaling, building and construction, transport and telecommunications, finance and business trade.
Principal exports: Gold, copper, palm oil, coffee
Papua New Guinea enjoys an abundance of agricultural, forestry and fishery resources, however the mining and extraction industry accounts for over 67 percent of the country's export revenue. The Government is aiming to diversify its economy and grow Papua New Guinea's non-resource sector, which is set to grow at an average rate of 2.9 percent in the coming years.
Due to their proximity in the Pacific Ocean, Papua New Guinea enjoys a close bilateral relationship with fellow Commonwealth member, Australia. The Joint Declaration for a New Papua New Guinea-Australia Partnership dictates the relationship between the two nations and lends itself to a Comprehensive Strategic and Economic Partnership. In fact, Australia is Papua New Guinea's largest trading partner.
Papua New Guinea also retains strong ties with the United Kingdom, as Elizabeth II still rules as the country's monarch. The two nations are party to a double-taxation treaty and an Investment Promotion and Protection Agreement.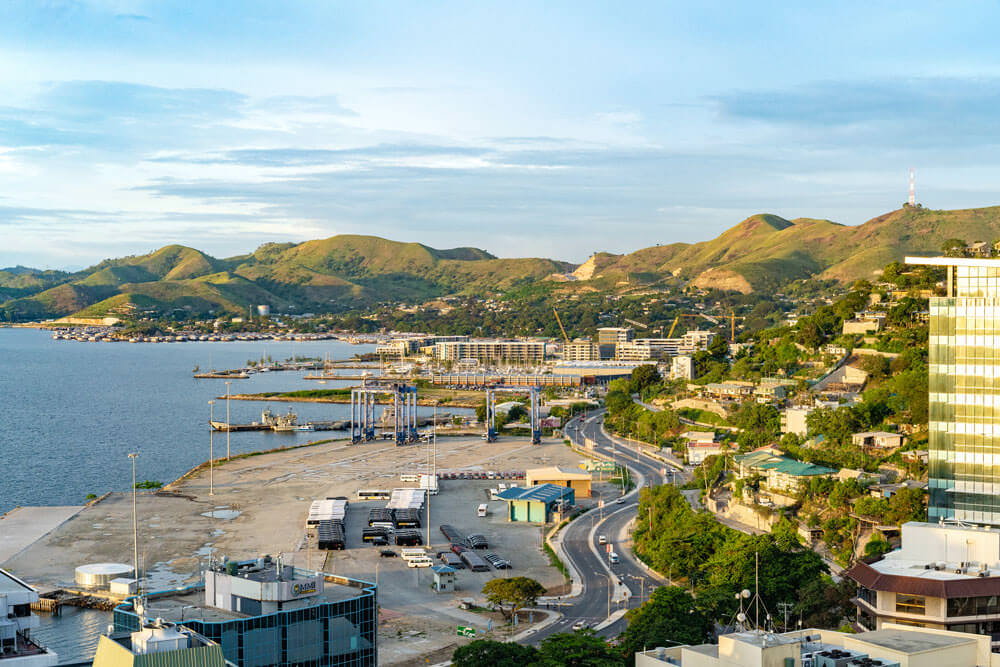 Papua New Guinea's population of 8.95 million people is relatively young, as those under 25 years old constitute around 52 percent of the population. It follows that Papua New Guinea's labour force is likely to grow considerably in the next decade. At an average growth rate of 2.1 percent in between 2018 to 2019, the country's population is expected to nearly double in size in the next 20 years.
Over 80 percent of the population live rurally, as a result of the country's significant agricultural sector. Urbanisation has not increased significantly in over a decade, with only a 0.21 percent increase in urban populations between 2009 and 2019.
Nominal GDP in Papua New Guinea reached US$24.9 billion in 2019 and is expected to grow by 2.9 percent by 2021, according to the World Bank. Papua New Guinea's principal source of revenue comes from its established agriculture industry, which employs over 67 percent of the country's workforce and accounted for over one-quarter of GDP in 2019. The Productive Partnership in Agriculture Project has assisted over 65,000 small-scale farmers whose main harvests include production of cocoa and coffee beans, in replanting trees and rehabilitating farmland. The government had also planned to launch a US$40 million project by mid-2020; however, this has been put on hold since the COVID-19 pandemic hit.
Papua New Guinea's second largest sector, and perhaps the most profitable, is the mining and extraction industry, which contributed 29 percent to GDP in 2018. In May 2014, an oil consortium invested US$19 billion in Papua New Guinea to establish a liquefied natural gas project. This project has sparked interest in other foreign investors who have helped the industry to grow.
Papua New Guinea's total exports amounted to over 27 billion PGK in the first three quarters of 2019 alone. Exports in oil, gold and copper collectively accounted for 89 percent of exports in 2018 thanks to the nation's abundance of natural resources. In spite of the COVID-19 pandemic, the combined export value of crude oil, liquefied natural gas and condensate is still expected to reach 60 percent of the nation's total exports by the end of 2020.
Imports to Papua New Guinea totalled over 7 billion PGK in the first three quarters of 2019, and the country experienced a tremendous trade surplus of over 4 billion PGK in the first quarter of 2020. There was a wide variety of products and services imported in 2018, as the main imports were refined petroleum (10.7%) and industrial machinery for excavation and construction (5.24%).
Australia and China are Papua New Guinea's primary trade partners, with each importing 31.2 percent of Papua New Guinea's overall exported products in 2018. Additionally, the Netherlands (4.01%), Spain (2.71%) and South Korea (3.45%) have significant interest in Papua New Guinea's exported products. Conversely, imported goods in 2018 were shipped from Australia (31.7%), China (18.5%), Singapore (12.3%) and Malaysia (10.7%) amongst other nations.
Papua New Guinea has recently joined China's Belt and Road Initiative, making it the second Pacific nation out of eight to participate. Since 2018, significant Chinese investments have been injected into Papua New Guinea's economy. Three main projects include a US$3.5 billion project to improve Papua New Guinea's road infrastructure, a US$330 million agricultural plot reaching over 400 hectares of land and US$32 million on improving the country's water supply.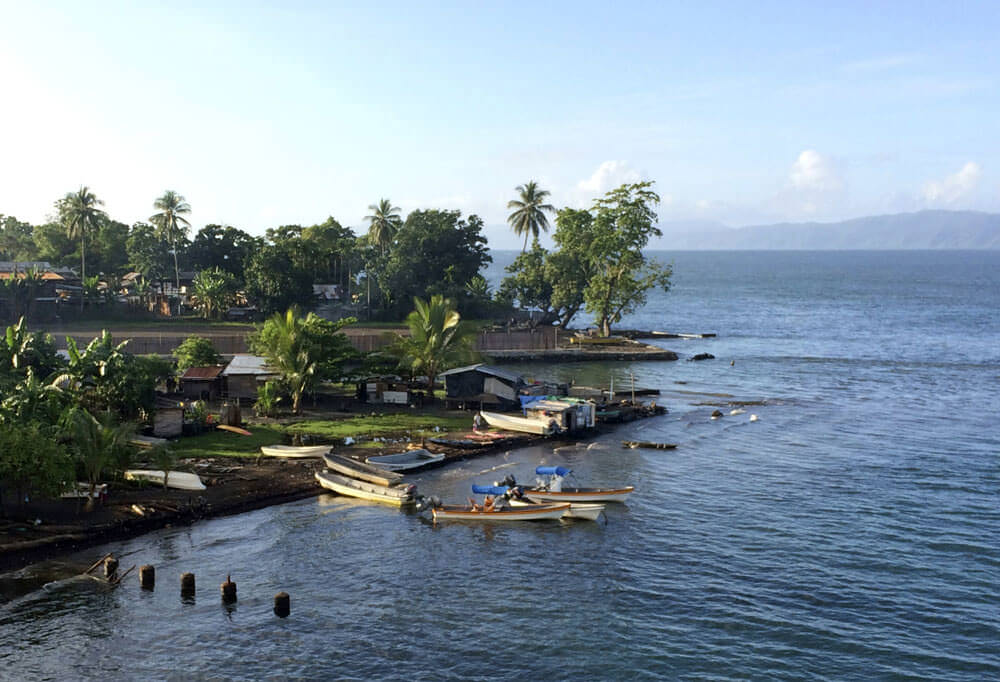 Papua New Guinea's judiciary is based on a mixed legal system, which respects both English common and customary law. Local and District courts deal with minor offences, and whilst the National Court and Supreme Court have original jurisdiction, they also serve as courts of appeal. There are also subordinate specialised courts, which deal with matters such as land disputes, and infractions committed by minors.
The first quarter of 2020 saw 547 million PGK injected into Papua New Guinea's economy by means of foreign direct investment (FDI), whilst US$335 million was invested in 2019.
Australia invested AU$17 billion in Papua New Guinea in 2018; this investment was predominantly aimed at the extraction of resources and in particular, gold and oil and gas. There are over 50 Petroleum Prospect Licences in force around the Papuan Basin and North New Guinea Basin, giving rise to significant oil drilling in the area. However, there are reportedly untapped gas fields which hold approximately 14 trillion cubic feet of gas.
Exxon Mobil has spearheaded a US$15 billion project for the extraction of liquefied natural gas, which was established in 2014 and has seen an average of 6.6 million tons of natural gas extracted per annum. Papua New Guinea ranks 11th and 10th in the world for gold and copper production respectively; however, the country's Investment Promotion Authority suggests that the current level of production can be further increased.
However, the country aims to minimise reliance on the mining sector and subsequently diversify into areas such as renewable energy and infrastructure. The World Bank's Road Maintenance and Rehabilitation Project has contributed US$43 million to the construction of over 160 kilometres of roads and 50 bridges.
Sources
https://thecommonwealth.org/our-member-countries/papua-new-guinea
https://www.doingbusiness.org/en/data/exploreeconomies/papua-new-guinea
https://www.dfat.gov.au/geo/papua-new-guinea/Pages/papua-new-guinea-country-brief
https://unimelb.libguides.com/png/cases
https://www.worldometers.info/demographics/papua-new-guinea-demographics/
https://www.indexmundi.com/papua_new_guinea/age_structure.html
https://www.ilo.org/wcmsp5/groups/public/—ed_mas/—program/documents/genericdhttps://data.worldbank.org/indicator/NY.GDP.MKTP.CD?end=2019&locations=PG&start=1960&view=chartocument/wcms_651154.pdf
https://data.worldbank.org/indicator/NY.GDP.MKTP.CD?end=2019&locations=PG&start=1960&view=chart
https://www.nordeatrade.com/en/explore-new-market/papua-new-guinea/economy
https://www.statista.com/statistics/731765/urbanization-in-papua-new-guinea/
https://www.worldbank.org/en/country/png/overview#3
https://theodora.com/wfbcurrent/papua_new_guinea/papua_new_guinea_economy.html
https://www2.deloitte.com/content/dam/Deloitte/pg/Documents/financial-services/deloitte-pg-fs-papua-new-guinea-budget-281119.pdf
https://eiti.org/fr/implementing_country/46
https://www.pwc.com/pg/en/industries/industries-oil-and-gas.html
https://tradingeconomics.com/papua-new-guinea/current-account
https://oec.world/en/profile/country/png/
http://devpolicy.org/2019-Australasian-Aid-Conference/5FSarahO%27Dowd.pdf
https://tradingeconomics.com/papua-new-guinea/foreign-direct-investment
https://www.ipa.gov.pg/agriculture/