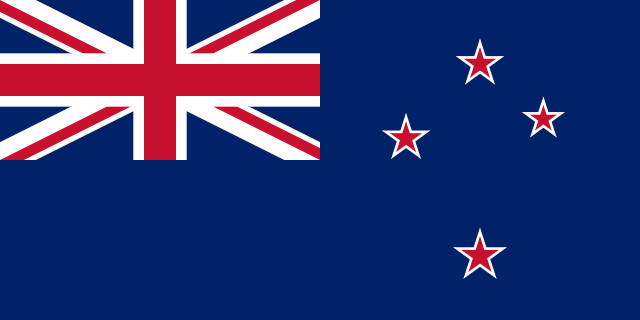 Capital city: Okiato, Auckland, Wellington
Population: 4,860,643 (2021)
Land area: 268,021 km²
Official languages: English, Māori
Legal system: common law
Time zone: GMT+12
Currency: New Zealand dollar (NZD)
GDP: 243.33 USD Billion (2021 est.)
Main industries: Agriculture, forestry, fishing, mining
Principal exports: Dairy products, meat, logs and wood products, fruit, machinery and equipment, wine, fish and seafood
New Zealand, or "Aotearoa" in Maori, is an island territory located in southwest Polynesia on the South Pacific Ocean about 1600 km in length and 450 km in width, totalling the land area to 268,021 sq.km. It is divided into the two main islands called the North Islands and the South Islands, and 600 smaller islands, some as far as hundreds of miles from the main territories; the largest city in New Zealand being Auckland, whilst Wellington is the capital, and both these cities are in the North Islands. Both the North and South Islands are separated roughly down the middle into two parts by mountain ranges. Additionally, New Zealand also administers the island group of South Pacific Tokelau and a section of the Antarctic while Niue and Cook Islands are self-governing territories that maintain voluntary association with the country.
New Zealand is a beautiful and scenic country that has a diverse landscape, ranging from the snow-capped Southern Alps including the famous Mount Cook, glacier lakes and fjords, to active volcanoes, sandy beaches and green meadows and valleys. The country's vegetation and animal habitats are as diverse as the landscape, with many rare species such as the kiwi belonging to this land.
Demographics
New Zealand is home to almost 5.13 million people; the country is seeing increasing diversity as time has progressed, it's latest census held in 2018 estimates that the main ethnic groups are European (70.2%), Māori (16.5%), Asian (15.1%) Pacific peoples (8.1%) and Middle Eastern/Latin American/African (1.5%). English, Māori, and New Zealand Sign Language are the official languages, out of which English is spoken the most. New Zealand is mainly an urban country, with almost 81.4% of the population living there. Major urban cities include Auckland, Christchurch, Wellington, and Hamilton
As at the 2018 census, 37 percent of the population identify as Christians, with Hinduism and Buddhism being the largest minority religions; almost half of the population (48.5 percent) is irreligious.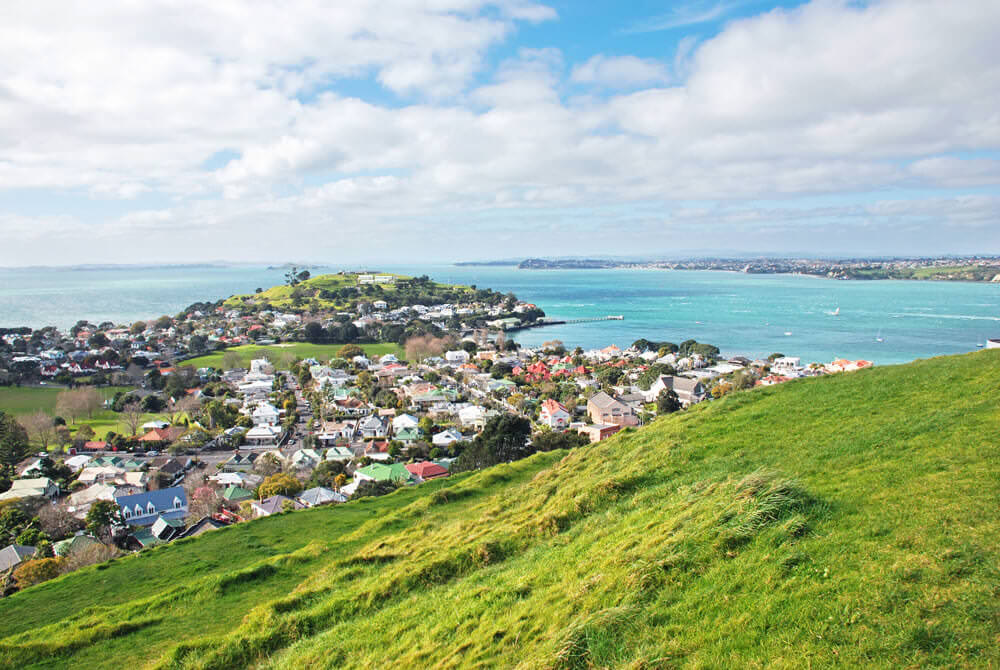 History
The Polynesian ancestors of the Māori were the first to settle in modern day New Zealand around 1200 to 1300 AD. Dutch explorer Abel Tasman was the first European to discover the island in 1642. Dutch cartographers named the islands "Nieuw Zeeland" (after the Dutch province of Zeeland). The name was later anglicized to New Zealand during the British exploration roughly 127 years later after the arrival of Captain James Cook (1769). The Europeans replaced all early Māori names during this time. Due to the fear of competing French colonizers, the British settled in the country during the 1830's. On the 6th of February 1840 at Waitangi, under the governorship of William Hobson, more than 500 Māori chiefs signed a treaty to the British crown. This came to be known as the treaty of Waitangi.  However, in the 1860's, increasing pressure from the British to surrender Māori lands of the Northern Island led to an all-out war between the Māori and the British. The war led to many European and Māori causalities, with the latter suffering greater losses. Māori Land was 'confiscated' by the British government under the New Zealand Settlements Act 1863 that punished Māori tribes that participated in the wars. By 1872 the Māori rebellion was dominantly ended and eventually in the 1890s New Zealand rejected to be part of the Australian federation and declared independence in 1947.
Key dates
1200-1300 Maori settle in the region
1642 Dutch explorer Abel Tasman "discovers" Neq Xealand
1769 British captain James Cook reaches Neq Xealand
1893 Women allowed to vote
1898 Government introduces old-age pensions.
1907 New Zealand becomes dominion within British Empire.
1947 New Zealand gains independence
1951 Anzus Pacific security treaty.
1984 Prime Minister David Lange begins radical economic reforms.
1985 New Zealand refuses to allow US nuclear-powered or nuclear-armed ships to enter its ports.
1986 US suspends its Anzus obligations.
1990 Opposition National Party's, James Bolger becomes Prime Minister.
1996 Māori electoral reforms
1997 Jenny Shipley becomes New Zealand's first female prime minister.
1999 Helen Clark becomes Prime Minister
2008 National Party takes majority in November general elections
2016 Bill English becomes prime minister.
2017 Parliament passes a bill granting the Whanganui River special status.
2017 Rocket Lab, launches its first test rocket into space, New Zealand carries successful space launch
2017 Jacinda Ardern forms coalition government.
2020 Jacinda Ardern wins parliamentary elections
Legal System and Government
A democratic election is held after every three years to form a new government. The government is a combination of constitutional monarchy and parliamentarian system. The head of the state is the Queen of the Unite Kingdom who is represented by the Governor General. NZ uses a Mixed Member Proportional (MMP) voting system, the party that has the majority votes must often form a coalition with another party or parties. New Zealand also uses the system of 'responsible government,' a government that is made of ministers that are first elected members of the House of Representatives. To stay in power the leading party must have majority within the responsible government, therefore having confidence of the house. The system of government works by having 3 separate branches of government, this ensures a balanced distribution of power where all branches can be made accountable by the other. It comprises of; the Legislature or Parliament (makes new laws and reforms), Executive branch (government of the political party in power that administers the law) and the Judiciary (Courts and judges that review legal matters and government decisions.)
Economy
A robust and advanced economy, it is ranked first in the world for doing business with foreign nations, the third freest economy in the world according to the 2020 Index of Economic Freedom, and 14th in the 2020 Human Development Index (UNDP) country has enjoyed a steady growth in GDP and has diversified its economy to include high participation in the information technology and scientific services industries.
New Zealand's main economy revolves around the service industry; the country takes pride in its ecological and cultural heritage. From volcanic landscapes to breathtaking coastlines, attracting a record 3.82 million tourists in 2018.  Many animal species can only be found in New Zealand, for example kiwi, hector dolphin and short tailed bat. With three properties inscribed on the world heritage list, New Zealand widely regards its Polynesian (Māori) roots; the people of mauri who were the original settlers still practice their ancient traditions and customs such as the Pasifka, the world's largest annual Polynesian festival held at Auckland.
Trade
2020 GDP estimates peg New Zealand's at US$212 billion dollars. Total exports for 2020 were valued at an estimate of US$37.5 billion, with the top commodities traded being dairy products, eggs, honey, edible products (27%), meat and edible meat offal (14%), wood and articles of wood, wood charcoal (7.5%) and edible fruits, nuts, peel of citrus fruit, melons (6.6%). Main export destinations were China (29%), Australia (14%), the US (12%), and Japan (6.2%).
Imports for 2020 were approximated at US$37.1, leading to a positive balance of trade for the year. Top imports were machinery, nuclear reactors, boilers (14%), vehicles other than railway, tramway (11%), electrical, electronic equipment (9.3%), and mineral fuels, oils, distillation products (8.5%). Main import suppliers were China (23%), Australia (12%), the US (9.9%), and Japan (5.8%).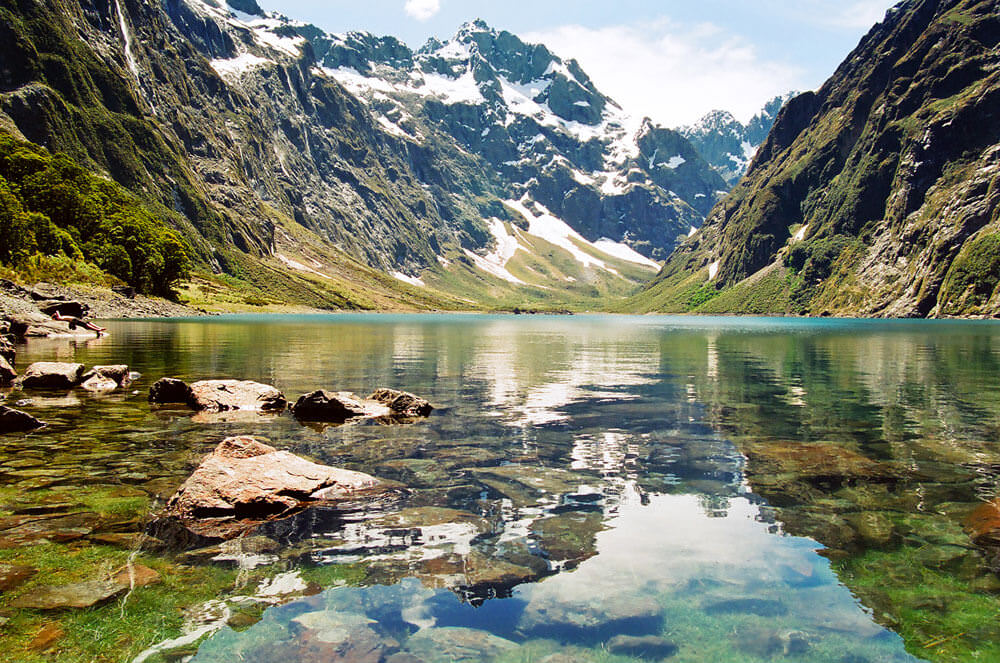 Investment Opportunities
Foreign direct investment (FDI) is welcomed in New Zealand, as there are very few barriers that investors face when bringing wealth to the country. In fact, New Zealand received NZ$113 billion in FDI by March 2019. The financial and insurance services industry enjoyed NZ$38.4 billion in 2019, whilst the manufacturing industry saw over NZ$17.1 billion.
New Zealand's tourism industry has been strong for decades and it promotes tourism as a key industry: New Zealand spent a total of NZ$39.1 billion on tourism in 2018. The country is predicted to welcome 5.1 million visitors by 2025 and is set to have 25% more sustainable visitor experiences by the same year, making the country an attractive destination for foreign investment. New Zealand fosters a diverse landscape, which would allow for a range of opportunities to be pursued within the sector.
The nation is seeking to diversify its economy further through advanced transport innovation. This ranges from space travel to zero-emission transport. In fact, New Zealand aims to have net-zero carbon emissions by 2050. Furthermore, private space research companies would benefit from the world's first fully private orbital launch range and ideal location for rocket launching with a wide range of launch angles. Total revenue from the space sector in New Zealand was estimated to be NZ$1.75 billion in 2019. Due to its wealth of forest area, New Zealand enjoys strong forestry and wood processing industries. It is the first in the world for log exports, which generated revenue of more than NZ$3.5 billion in 2018. The country aims to develop this sector in a sustainable way so as toto respect its goal of zero-carbon economy by 2050. Investment in this sector would fund the industry to achieve such an aim.
Sources
http://hdr.undp.org/en/content/latest-human-development-index-ranking
https://www.heritage.org/index/ranking
https://data.worldbank.org/indicator/NY.GDP.PCAP.CD?locations=NZ
https://www.stats.govt.nz/news/annual-visitor-arrivals-up-more-than-1-2-million-in-five-years
https://www.stats.govt.nz/tools/population-clock
https://www.newzealandnow.govt.nz/live-in-new-zealand/history-government/a-brief-history
https://nzhistory.govt.nz/politics/treaty-of-waitangi
https://www.bbc.com/news/world-asia-pacific-15370160
https://www.worldatlas.com/articles/what-type-of-government-does-new-zealand-have.html#:~:text=New%20Zealand%20has%20a%20constitutional%20monarchy%20system%20of,most%20countries%2C%20New%20Zealand%20has%20no%20written%20constitution.
https://www.parliament.nz/en/visit-and-learn/how-parliament-works/our-system-of-government/
https://www.govt.nz/browse/engaging-with-government/government-in-new-zealand/
https://www.stats.govt.nz/news/foreign-direct-investment-in-new-zealand-continues-to-increase
https://www.nzte.govt.nz/page/sectors-overview
https://www.mbie.govt.nz/assets/new-zealand-space-sector-its-value-scope-and-structure.pdf
https://www.trademap.org/Country_SelProductCountry_TS.aspx?nvpm=1%7c554%7c%7c%7c%7cTOTAL%7c%7c%7c2%7c1%7c1%7c3%7c2%7c1%7c2%7c1%7c1%7c1
https://tradingeconomics.com/new-zealand