Please join the Commonwealth Chamber of Commerce for a webinar on the services and Uptrending Pathways for Business Diversification. The webinar will take place online via Zoom on 30th November at 5 pm Hong Kong Time/ 9 am (BST).
About the Event
Located in the Irish Sea right in between England and Ireland, the Isle of Man is a self-governing British Crown Dependency with the lowest crime rate and most robust geopolitical and geo-economic stability amongst all the British Isles. The island is home to the over-1000-year old parliament, the High Court of Tynwald, which is arguably the world's oldest and most consistent ongoing parliament. Due to its historical significance, common law trust regime and over 50 years of experience as a leading financial jurisdiction, the Isle of Man has become a popular destination for the operations of over 400 reputable financial services companies, several of which are headquartered on the island. It is also an alluring destination for the relocation of private and family offices, businesses due to its international regulatory reputation, reduced administration costs, advanced yet simplified infrastructure for private trust foundations, and a zero/ten/twenty tax regime. Residents looking for employment opportunities may greatly benefit from relocating to the Isle of Man as well; 86% of residents report excellent work-life balance and quality of life and surveys show that the employees on the island enjoy an average annual salary that is 14% higher compared to the UK salary average.
Currently the jurisdiction manages over £18.2 billion worth of funds, with specialisation in the wealth management of high net worth individuals and private and family offices, owing largely to its robust and expansive network of top-tier fiduciary, funds and wealth management experts that provide the most supportive environment to service private capital and wealth. The Isle of Man is recognised and endorsed as a Financial Centre of Excellence by several international institutions and regulatory bodies, including the International Monetary Fund (IMF) under its Financial Sector Assessment Program (FSAP) and Moody's which gave the territory a credit rating of Aa3 with stable outlook. Over the last five years, the Isle of Man has been named the "Best International Finance Centre" four times, most recently winning the award at the 18th International Investment Fund and Product Awards.
In these past few years, the international financial services industry has reached an inflection point; technological disruption caused by accelerated economic digitalisation has changed the way customers demand customised and targeted experiences. The financial industry must rapidly adapt technological innovation into revamped regulatory frameworks lest they lose their clientele and traditional standing in the global economic arena. Simultaneously, traditional financial services firms are looking towards international financial centres in this period of uncertainty to help navigate this contemporary global environment to sustain their operations and maximise the opportunities. The Isle of Man has always been highly acclaimed as an international "digital hub" for its use of emerging technologies and the ICT and FinTech sectors and as such is best positioned to fill the role of leading traditional financial industries and other financial offshore jurisdictions towards a future of sustainable and digitalised growth.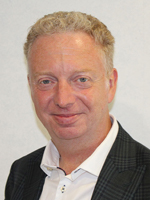 Hon Alexander John ALLINSON MB BChir MRCGP DCH DGM DRCOG MHK
After leaving medical school specialising in paediatrics with a twelve-month specialist rotation at the Royal Children's Hospital in Melbourne, Australia, Dr Alex Allinson returned to the UK and worked as a community Paediatrician in Hackney before deciding to go into general practice. He completed his training at the James Wigg Health Centre, Camden and then spent over two years as a rural GP in Geraldton, Western Australia with the local Aboriginal Medical Service.
He returned to London and worked as a GP locum until 2002 when he was invited to join the Ramsey Group Practice as a GP Partner. In September 2016, he was elected to represent Ramsey in the Manx Parliament and became a member of the Department of Home Affairs and later the Cabinet Office. He is also Chair of the Manx Utilities Board.
Email:         alex.allinson2@gov.im
Website:     https://www.gov.im/about-the-government/departments/the-treasury/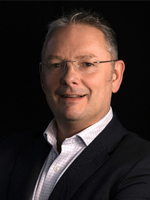 David Bushe

David joined FIM Capital Limited in March 2022 and has over 28 years' experience in international financial services, having worked at senior levels in the Channel Islands, South Africa, Barbados and the Isle of Man. David's career started as a graduate trainee with an international private bank which led to specialising, in his main passion, the management of investment assets.  Over his career David has managed portfolios for high net worth individuals, trusts, foundations, international company subsidiaries and also government reserves.  David holds the Institute of Directors Diploma in Company Direction as well as being a Chartered FCSI and Chartered Wealth Manager.  In 2018, 2019 & 2020 David featured in the Citywire Wealth Manager Top 100.
Email:              DBushe@fim.co.im
Websites:         www.fimcapital.co.im,  www.poundadayportfolio.com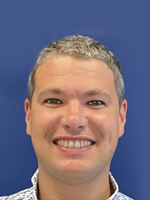 Andy Morgan

Andy is CEO at Affinity Group, a Corporate Service Provider with offices in the Isle of Man, Malta and the Cayman Islands. Andy is responsible for overseeing the development of the Group across all jurisdictions, and has over fifteen years' experience working within the offshore business environment. Andy developed expert knowledge in bespoke structuring across a range of sectors, including yachting, egaming and fintech. Andy is a full member of the Society of Trust and Estate Practitioners (STEP), International Compliance Association (ICA), Institute of Directors (IoD) and also holds a Master of Business Administration (MBA) Degree. Andy has been on the board of the Isle of Man Association of Corporate Service Providers since 2017 and the Isle of Man's e-Gaming Strategic Advisory Board since 2020.
Email:              andrew@affinityco.com
Website:         https://affinityco.com/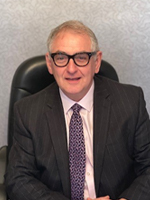 Laurence Keenan

Laurence Keenan ("Larry") graduated from the University of Dundee in 1987 having studied English and Scots Law.  After fifteen years in the Scottish Police Service he moved to the Isle of Man where his family came from.  He was called to the Manx Bar in 1990 and admitted as a Solicitor (England and Wales) in 1996. Laurence Keenan Advocates & Solicitors was established in January 1992 and is a full service Isle of Man Practice.  Larry's own areas of practice cover a wide range of legal services: non-contentious, commercial, contentious civil law, matrimonial law, banking, private client and prosecution work.
Email:               lkeenan@lklaw.co.im
Website:          www.laurencekeenan.com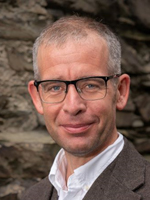 Martin Hall

Martin joined Atla in 2019 and sits on the board of the Fiduciaries and Pension divisions.  His role includes managing new and existing client relationships and strategy development for the Group. Martin has worked in the Island's finance industry for the entirety of his career, originally starting out with the Isle of Man Government then moving into the private sector some years later. His previous experience includes the day to day management and development of product, systems and operations management and recruitment. In 2006, Martin became STEP qualified after studying the trust and estate practitioners' professional qualification.
Email:              Martin.Hall@atla.im
Website:           www.atla.im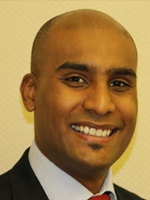 Yash Naidoo

Yash Naidoo is International Business Development Manager. Joined Nedbank Group in 2010. Has 15 years' experience in wealth management. Previously head of international for South Africa's central region. Responsible for business development with a focus on South Africa. Member of the Financial Planning Institute of Southern Africa and is a Certified Financial Planner.
Email:               Yash.Naidoo@nedbankprivatewealth.com
Website:          www.nedbankprivatewealth.com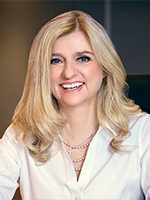 Julia Charlton; Chairman, Commonwealth Chamber of Commerce
Julia is the Chairman of the Commonwealth Chamber of Commerce in Hong Kong. She is the founding and managing partner of Charltons, an award-winning Hong Kong corporate finance law firm. Julia is admitted as a solicitor in Hong Kong, England, Wales and the BVI. She practises in the field of corporate finance, including M&A, private equity, securities, virtual assets and funds.
Julia has extensive experience in venture capital as well as blockchain, fintech and cryptocurrency. Her capital markets fund raising experience extends from startups to major IPOs on the Hong Kong Stock Exchange.