The Commonwealth Chamber of Commerce is delighted to be joined by Jay Shaw, Founder and CEO of Praxonomy, Non-Executive Chairman of the SandSIV Group, in an all-new webinar on the importance of Cyber Security and Digital Corporate Governance in the post-COVID era of economic digitalisation. This online event will take place on 20 September at 1pm HKT.
​
About the Event
Regardless of which industry you belong to, if you are a secretary, a manager or someone in a position which requires you to arrange or be a part of a meeting, this webinar really is a must-see for you. Join us for an all-new webinar with Jay Shaw, the CEO of Praxonomy, to discuss the importance of cyber security based on his vast experience of security in the software world.
It is a little known fact that the COVID-19 pandemic has been an incubator for more than one kind of deadly virus. The World Economic Forum Global Risks Report 2022 labels cybersecurity amongst the top and most rapidly growing global risks for the coming ten years for both industry stakeholders and non-industry stakeholders. In 2020, malware and ransom attacks grew by a staggering 358% and 435% respectively making cybersecurity one of the top risks expedited by the COVID-19 due to the rapid need for digitalisation without adequate time to implement fortified cyber protection.
Analysts surmise that cyber threats are growing at a pace faster than the ability of IT and cybersecurity professionals to understand and solve increasingly sophisticated and constantly evolving cyber-attacks, making phishing season a year-round risk for everyone now. According to the report, 95% of cases of 'Cybersecurity failure' can be traced back to human error and although strict regulation of data and privacy are important preventers of breaches, they ironically also hinder positive cybersecurity efforts as they make the operations and access of data less seamless, consequently lowering the efficiency of cybersecurity developers. The global shortage of adequately skilled professionals, a shortage of 3 million required workers in the field to be more exact, is further compounded by the hiking prices of cyber insurance and data protection services; for example, cyber insurance prices rose by 96% in the United States in the third quarter of 2021 alone.
According to research by Dimensional Research, companies surveyed have been spending more on insurance but 75% of them complained how added funding notwithstanding they are unable to remain up to date on the latest digital innovations and cyberattack strategies, causing them to be overwhelmed. Moreover, governments have begun to take unilateral actions to implement risk controls instead of increasing cross-border collaboration on drafting standardised frameworks and "democratising" cybersecurity by providing free access to management tools. This growing digital inequality is jeopardising the online safety of 3 billion people who still do not have complete access to the internet yet.
The Commonwealth of Nations has been taking proactive steps in tackling this global crisis. During the Commonwealth Heads of Government Meeting (CHOGM) in 2011 the Commonwealth Cyber Initiative (CCI) was officially endorsed to be managed by the Commonwealth Secretariat. The multi-stakeholder partnership was created to draft programmes and initiatives to battle cybercrime and identity theft through the development of a set of comprehensive frameworks, standards and legislation for member nations to collaborate on robust security measures. The CCI was particularly useful for Cybercrime legislation in Ghana, Botswana and Trinidad and Tobago. Subsequently, in 2018 the CCI was replaced by the Commonwealth Cyber Declaration under the mandate of CHOGM'2018. The Cyber Declaration is the Commonwealth's blueprint for a cyberspace to protect the rights of individuals online and drafting a collective of common understanding of good practices to lay the foundation of an effective and co-ordinated network amongst member nations for immediate cybersecurity responses.
So while there is much to fear about the obscure and complicated new realm of threat that cyberattacks entail, there are several ways for us to keep our cyberspaces, and peace of mind, secure. To discuss some of the most effective forms of cybersecurity and the complexities and nuances we must learn to better understand digital workspace management, we are delighted to invite the Founder and CEO of Praxonomy and Speaker on Board Level Cybersecurity for the Financial Times Board Director Programme, Jay Shaw. Jay will also discuss his experience in relation to  their SaaS advanced and highly secure digital platform designed to provide SME board members with all the tools and features they need to conduct their meetings. In this webinar, we will also delve into the trends, opportunities and challenges that the cyberspace presents to us in the current ever-growing and ever-changing digital era.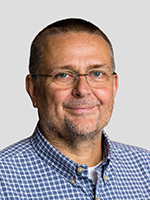 Jay Shaw; Founder and CEO of Praxonomy
Jay Shaw has more than 20 years of experience in the IT industry and experience on both corporate and non-profit boards. Jay co-founded and served as CEO of NetDimensions, a technology company that listed on the London Stock Exchange AIM.
He is currently the CEO of Praxonomy, a UK-based technology company that sells Boardlogic, a SaaS solution that helps digitally transform boards of organisations across multiple industries. Jay also chairs Sandsiv, a Swiss technology company that helps clients better understand and respond to the voice of the customer. Jay is a member of the United Kingdom's Institute of Directors and trains board directors on cybersecurity awareness for The Financial Times Non-Executive Director programme.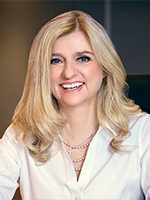 Julia Charlton; Chairman, Commonwealth Chamber of Commerce
Julia is the Chairman of the Commonwealth Chamber of Commerce in Hong Kong. She is the founding and managing partner of Charltons, an award-winning Hong Kong corporate finance law firm. Julia is admitted as a solicitor in Hong Kong, England, Wales and the BVI. She practises in the field of corporate finance, including M&A, private equity, securities, virtual assets and funds.
Julia has extensive experience in venture capital as well as blockchain, fintech and cryptocurrency. Her capital markets fund raising experience extends from startups to major IPOs on the Hong Kong Stock Exchange.