Please join the Commonwealth Chamber of Commerce for a webinar on Commonwealth digital lending markets in Africa. The webinar will take place online via Zoom on the 4th of July at 5 pm HKT.
About the Event
The continent of Africa is the second most populous region of the world with the current population tally at an approximate 1.4 billion people. Despite its size, the citizens of Africa struggle with limited access to financial services; 66% of the legible population is underbanked, 57% do not have a traditional bank account and of the pool of Africans that do have one, less than 20% hold products such as lending, deposits, insurance, and investments. Whilst lack of traditional infrastructure and robust financial institutions have kept Africa from progressing in the area of financial services, the global onset of the accelerated use of FinTech has opened unprecedented pathways for the African population to bypass the previous mentioned hurdles altogether. 50% of global mobile payment services users are based in Africa with the continent's mobile penetration rate pegged at 80% and internet penetration at 43.1% though this is predicted to cross the 50% mark by 2025. Consequently, Africans have largely shifted to digital and mobile payment services making the continent the world's second fastest growing payments and banking market already.
Such a vibrant digital finance consumer market has attracted large sums of investment into the African FinTech ecosystems, and of these ecosystems, digital lending, or alternative lending, has become a prominent driver of growth of African citizen banking and is also revolutionising the continent's overall consumer credit market. Surveys have found that 40% of Africans prefer online payment and financial platforms which can help contextualise the 102% increase in online alternative financing from US$104 million in 2017 to US$563.8 million in 2022 at an annual growth rate of 5.7% predicted till the year 2026. Such alternative lending platforms that use different measurements for assessing an individual's credit score, have become critical for small and medium enterprises (SMEs) that represent approximately 80% of all African businesses yet face a gap of US$3.4 trillion in funding due to their failure to meet the demands of traditional credit scoring and bank requirements. By allowing the growth drivers of the African economy to attain capital from online platforms, African businesses and rising middle class will be given the opportunity to expand and create better domestic opportunities for employment and capital raising.
To explain in detail the trends and rise of digital lending in Sub Saharan Africa, the Commonwealth Chamber invites Michael Bowren, CEO of Finch Technologies to sit in conversation with us about the rise of alternative/digital lending and how it will empower the underbanked businesses of Africa to unleash their full potential and build back a robust and shock-proof post-pandemic economy.

Finch Technologies
Finch Technologies is a FinTech startup based in South Africa that powers financial access across Africa. It was founded in 2016 with the creation of 'Fincheck', South Africa's first independent financial services marketplace. The company's marketplace expanded significantly in 2020 when it took over FundingHub, South Africa's biggest business finance marketplace, through a management buyout. In the subsequent year Finch Technologies also created its own digital onboarding tool, 'Gathr', to streamline the technical processes for their partners and clients. Finch Technologies provides a vast but cohesive array of modular financial tools to transform the way business is done with the ultimate benefit of the end-user in mind to create a healthy and financially inclusive population in Africa.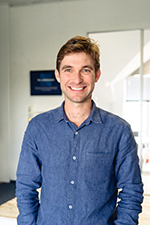 Michael Bowren; CEO and Co-Founder
Michael grew up and currently resides in Cape Town, South Africa. He completed his Bachelors of Science from the University of Cape Town. After completing his degree worked in various positions in the fields of business consulting, management and engineering before he founded Finch Technologies in 2015.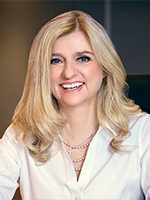 Ms Julia Charlton:
Julia is the Chairman of the Commonwealth Chamber of Commerce in Hong Kong. She is the founding and managing partner of Charltons, an award-winning Hong Kong corporate finance law firm. Julia is admitted as a solicitor in Hong Kong, England, Wales and the BVI. She practises in the field of corporate finance, including M&A, private equity, securities, virtual assets and funds.
Julia has extensive experience in venture capital as well as blockchain, fintech and cryptocurrency. Her capital markets fund raising experience extends from startups to major IPOs on the Hong Kong Stock Exchange.