In the last week of June, thousands descended on the beautiful city of Rwanda called Kigali, gathering with great anticipation of the first international post-pandemic Commonwealth event, the Commonwealth Heads of Government Meeting (CHOGM) 2022.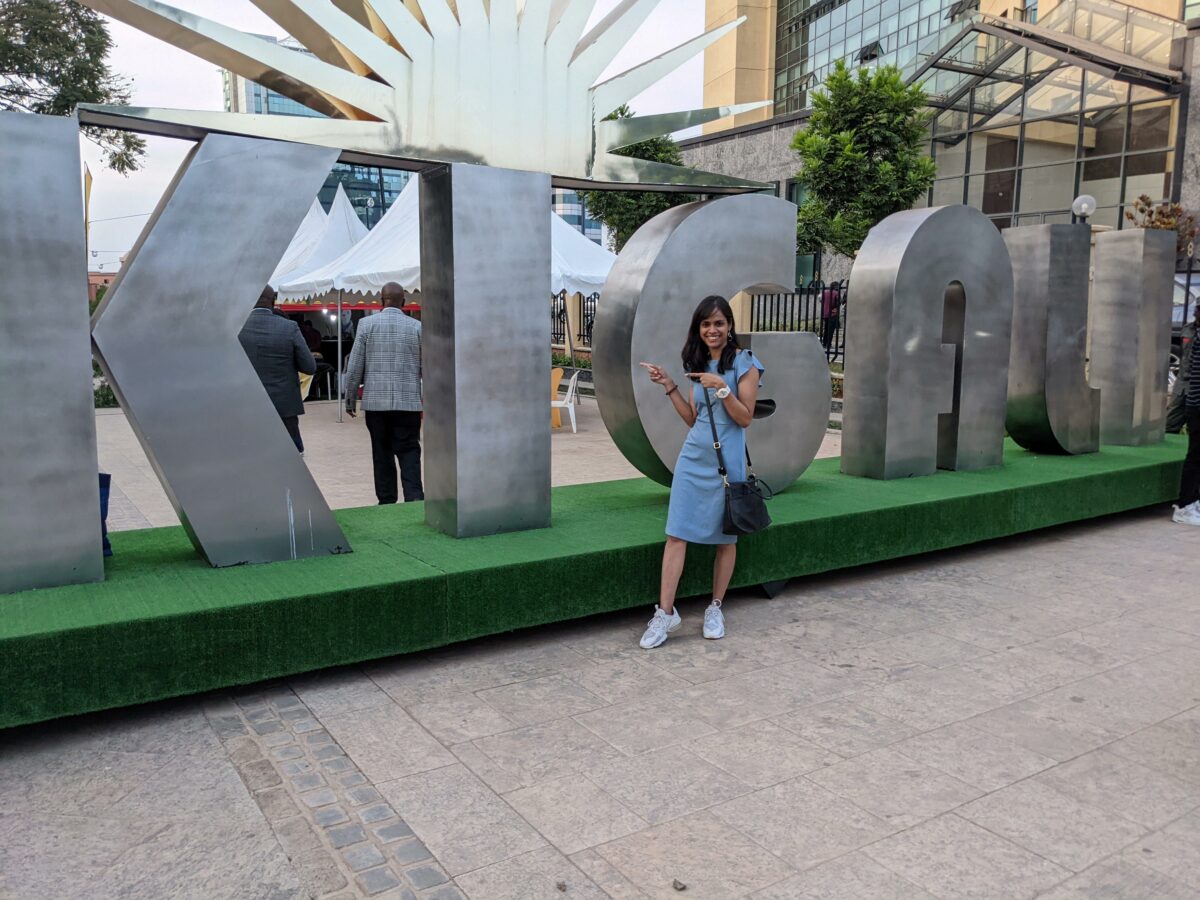 As a delegate representing the Commonwealth Chamber of Commerce, I was in awe of Rwandan's welcoming spirit, positive energy and high aims on building a better future and moving on from its tragic past.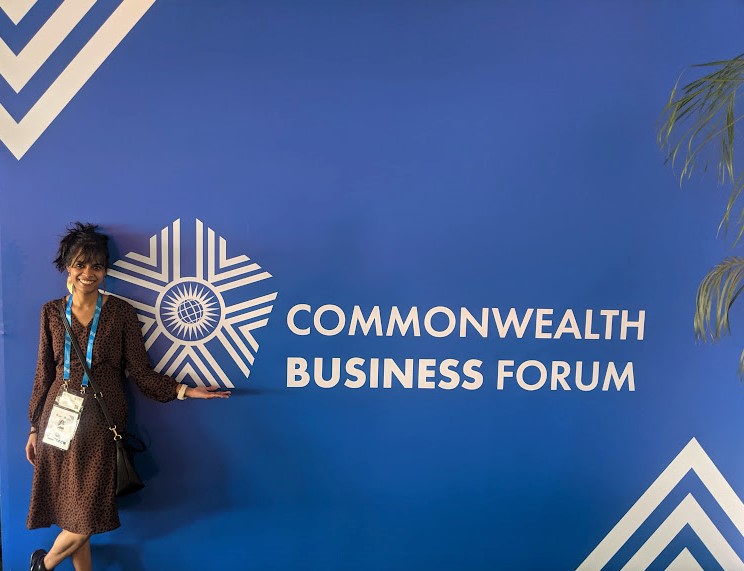 I must say, my solo visit to Kigali is a story worth telling; it's an experience that must be written and seen.
Currently, Rwanda aspires to become the leading jurisdiction in Africa, and the road to this journey is quite impressive.
During my visit the city was spotlessly clean and so safe that both men and women roamed around the streets freely day and night. Being a woman and a solo traveller, it was an unprecedented highlight for me and the people, the culture and smooth conversations will last in my mind for a very long time.
Landing at Kigali
The event definitely had its influence all over the city. The welcome banner for the CHOGM event in Rwanda was visible as soon as you entered the airport. Everything was meticulously organised; they had a separate queue for CHOGM delegates and right at the exit all the hotel pickups were waiting with the respective names of their delegates who booked their stay with them, including mine! It was heart-warming to see a woman waiting for me to help me get to my hotel. Impressive fact: Rwanda has amongst the highest percentage of women's participation in the workforce across the globe pegged at 86% parity. A country can never stay poor with that high number of percentage in gender parity and that's scientifically proven!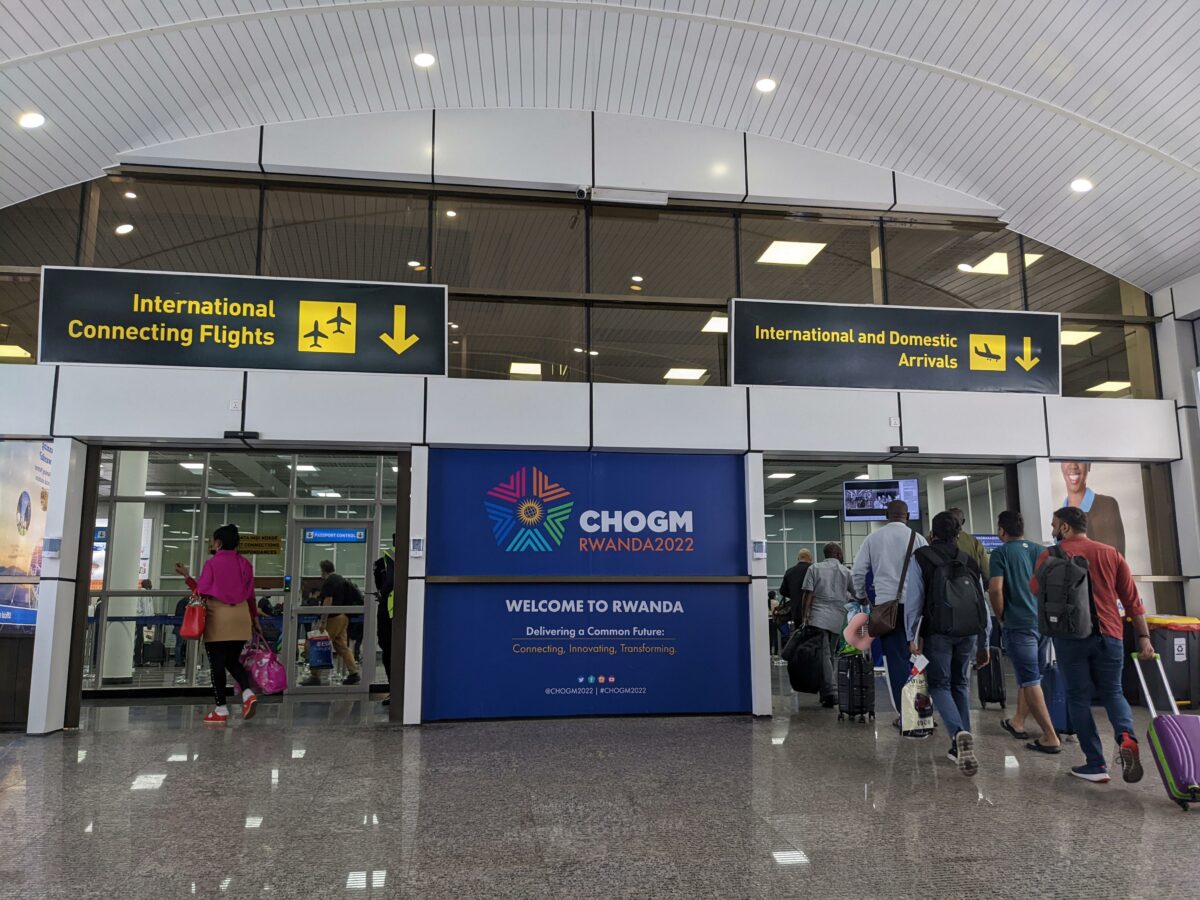 The city was decorated all over with 54 commonwealth country flags with inquisitive and smiling people waiting at every pit stop.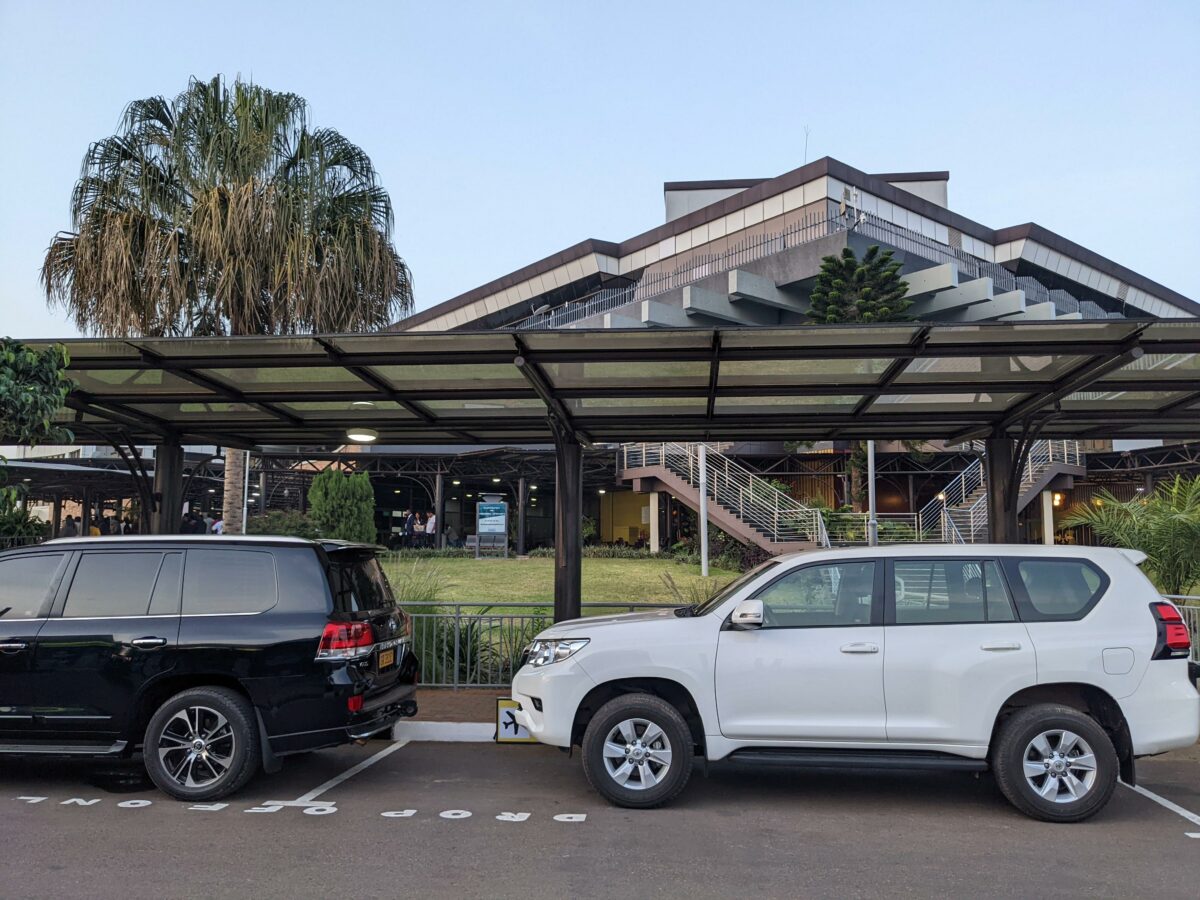 This was my first in-person event after a very long time and those smiles and the hospitality will remain in my heart until the next extravagantly delivered competition.
It was undoubtedly clear that the country is eagerly waiting with open arms for future trade and business development. I was staying at the Hotel Five to Five in the area called Remera. I believe the usual five-star hotels don't let you experience the real vibe of the place and may misguide you. But this hotel, as the name suggests, was nothing less than a five star with women-curated hospitality and an amazing hill view from the balcony.
Due to my long journey from the city of Lucknow in India, my overall journey to Kigali was for more than 24 hours so the first day I could only fall asleep with the serene and peaceful view of the Kigali city.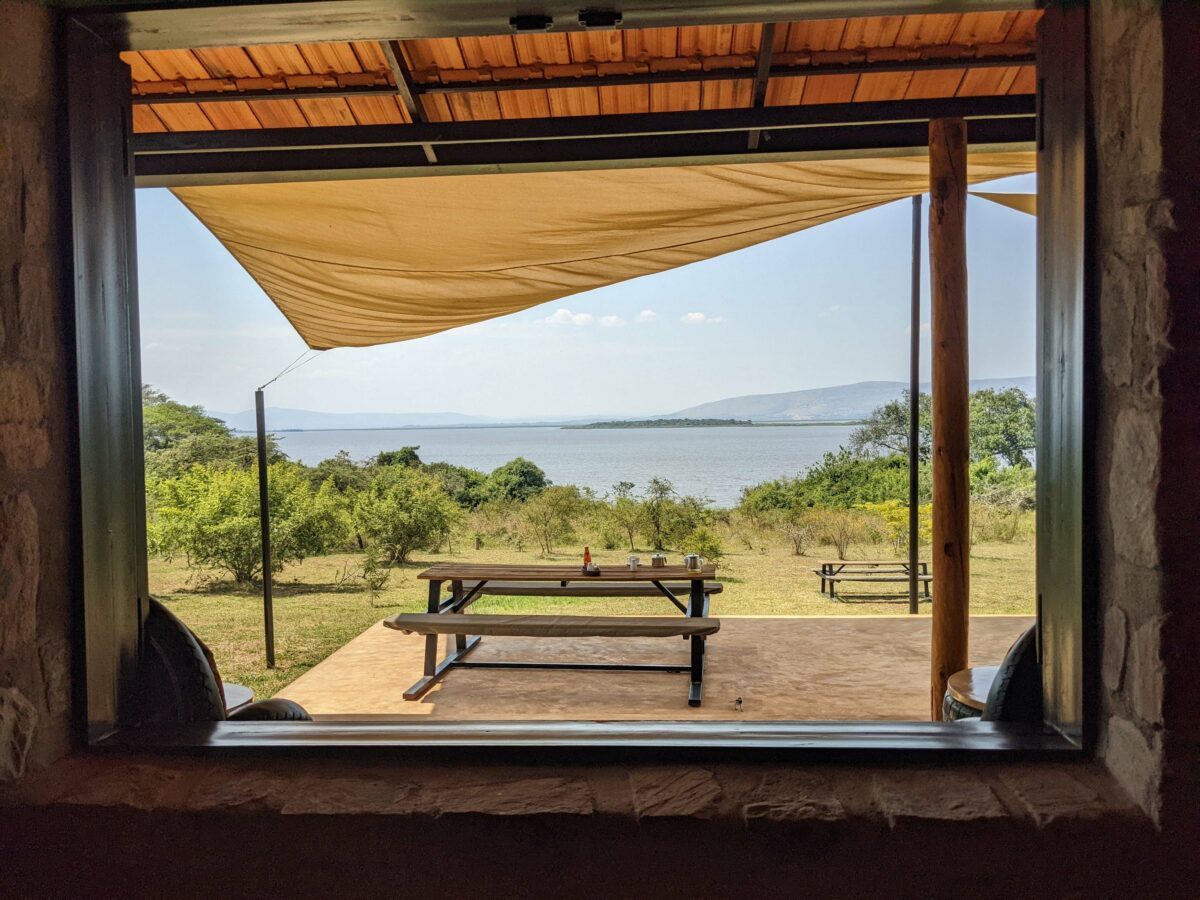 Women Business Forum (WBF)
Before attending any forums, delegates were required to go through COVID tests at the BK Arena and collect their badges which had bar codes representing negative results of covid test. Even a big event like CHOGM didn't let Rwandans ignore the protocols of social distancing and maintain responsibility for containing any outbreak risk.
So, early morning I started my day with BK Arena visit to clear all the tests before heading to the Women Forum. At the stadium all the tests were smoothly done in few minutes of time and they delivered the badges to the delegates right there. From there, the organisers arranged shuttle drops to the Serena Hotel venue and with the help of event staff at the stadium, the drop was arranged with no hiccups. When I reached the venue, the speech hall was already full unfortunately, and I could only manage to get the seats in the back of the row. There were business women from all around the world dressed up in formals as well as in local traditional attires. Powerful women from the Commonwealth flaunting the aura of elegancy and leadership.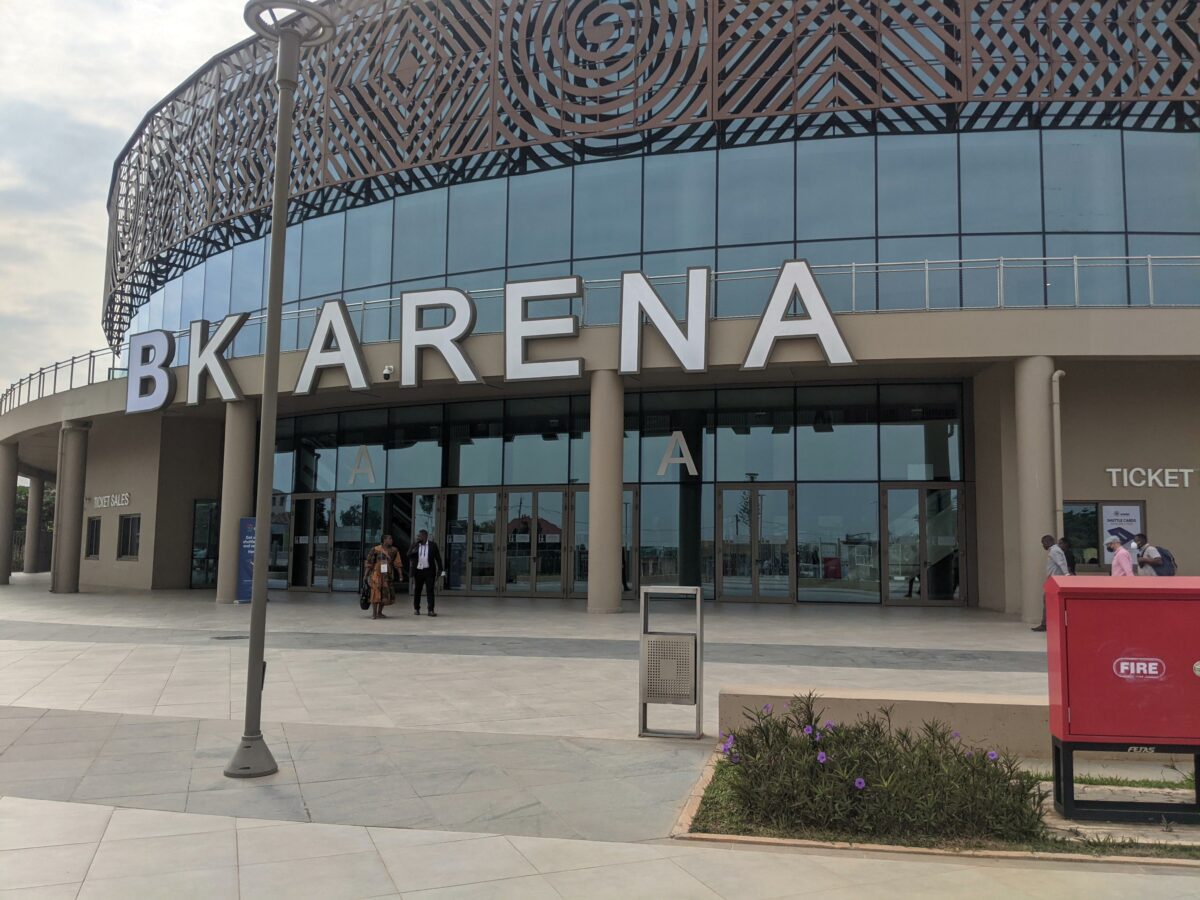 Just in an hour they concluded for a refreshment break. After all, the whole event was all about networking. At the refreshments area, everyone was talking to one another as if they were not recent acquaintances and I was too intimidated by their familiarity with each other to start a conversation, so I felt isolated for a while. I was hungry so I decided to grab my refreshments first and check the food options first to sort of get me in the zone to put myself out there and be the one to initiate contact. While grabbing my eateries I found a woman standing alone, so without missing a chance I decided to talk to her with an inquisitive first question: "I am sorry this is my first event but why does it feel everyone knows each other already and it seems hard to connect considering it is a networking event?" 
The lady replied: "Yes, it's kind of like people know each other already or they have joined the event along with their colleagues so that is why they seem to be talking in small groups in the corner. And I am with my friend as well." The lady was Quhramaana Kakar; originally from Afghanistan, she is a Women Mediator across the Commonwealth (WMC) network and Founding Director of Women for Peace and Participation in the UK.  
Not knowing any of that, I asked: "Where are you from? Are you here as a speaker?" She wasn't in the speakers list but she mentioned that she is from Afghanistan and here to support her friend who will be speaking today. The speaker called "Shabana" shared powerful words later where she said, "I come to you from only country in the world where girl education is Illegal and its 2022" She certainly got all the attention she deserved from the Forum! Apart from her I made friends with one Nigerian woman who is working for the Nigeria High Commission but she left early to help her country people settle at Kigali. There was one local young girl who was there to promote her local arts and handicrafts business.
The only part which I hated that day was the cocktail party which I didn't want to attend initially because I had early office work to finish due to time differences with Hong Kong but failed to leave because pick-and-drop arrangements were only available after the end of whole event, meaning after the cocktail and dinner.
Exhausted, I sat in a corner with myself browsing my phone when a sweet lady, Dr Laine Munir from the African Leadership University and also a host for the upcoming "Gender and Climate Change: Interactions & Opportunities for Progress" panel event the next day, sat down to give me company. She was a wonderful person and a dog lover like me. We shared insights of the Rwandan people and culture, she was such a good companion that our conversation was joined by other ladies from India, Sri Lanka and Afghanistan! I guess that's why they say, it is hard for ladies to avoid wonderful conversations and gossips over a drink and the Commonwealth Women Forum made sure to prove that. The whole evening went well and even Rt Hon Patricia Scotland QC, Commonwealth Secretary-General danced for a few minutes on the floor to light up the mood after all the powerful speeches and conversations women had during the event.
Another interesting conversation happened during my return with a lady from the organisation called "Love to Help" who was so overwhelmed with my conversations that she dropped a gift from her organisation on the next day at my hotel! She even offered a marriage proposal for her son and later shared her beautiful family pictures on texts.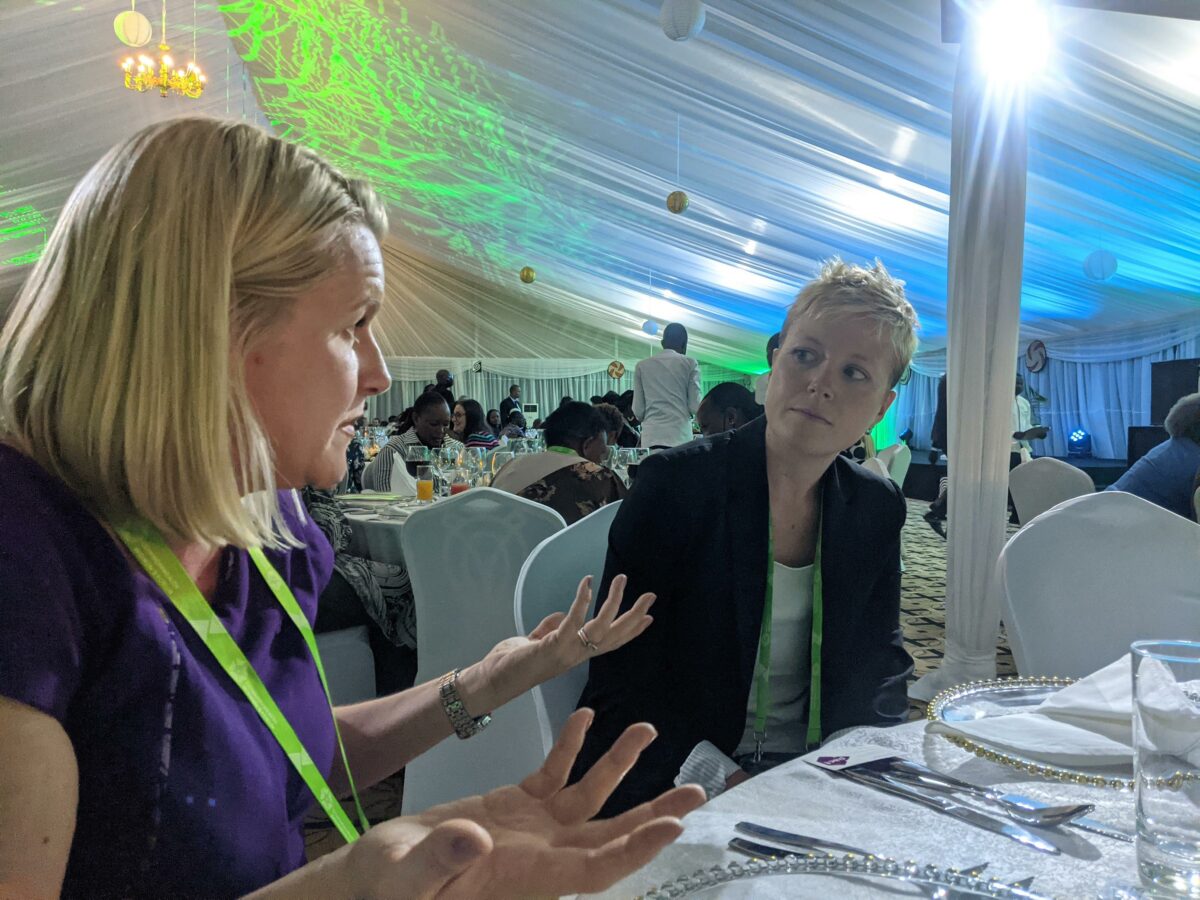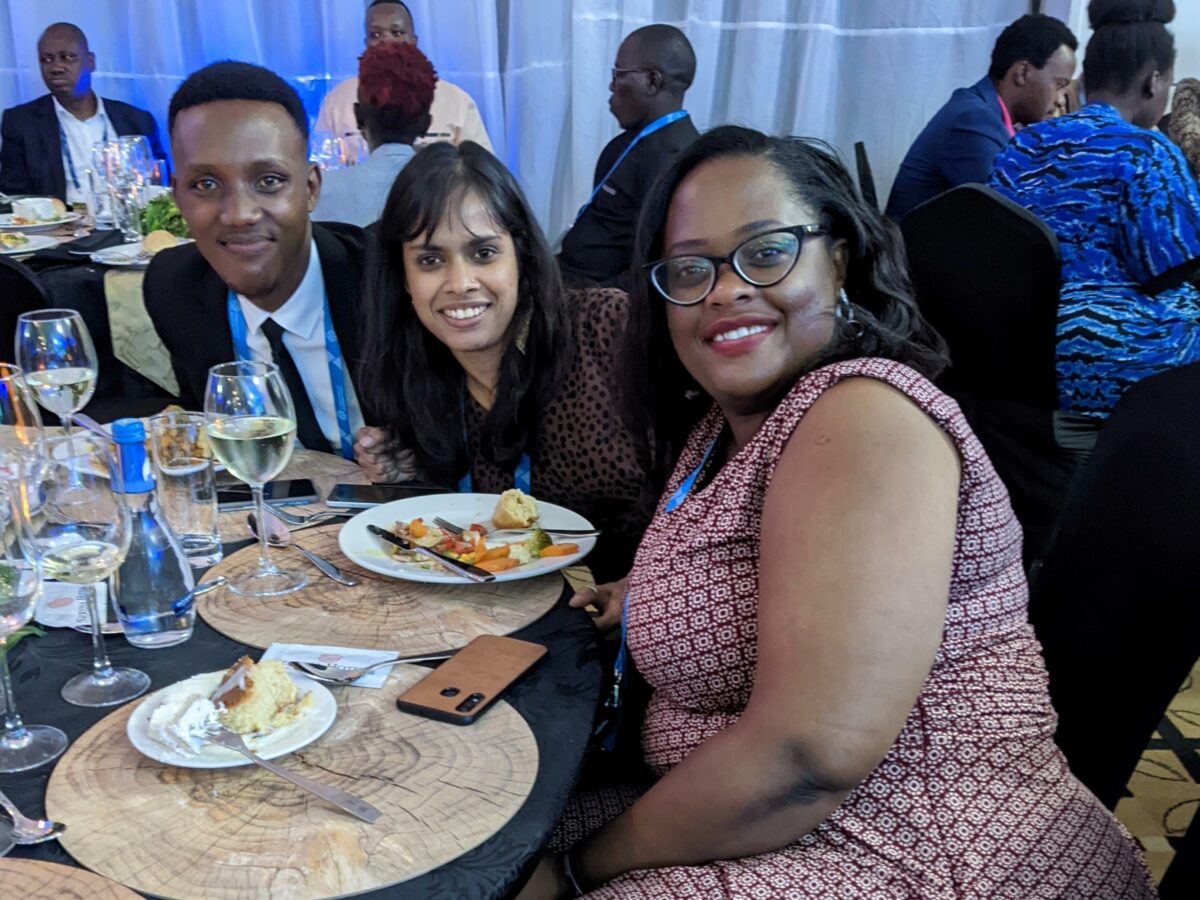 Commonwealth Business Forum (CBF)
As much as I wished otherwise, I had to miss my second day at the WBF to mark my attendance at the Commonwealth Business Forum CBF). It was a busy day for the event organisers as well. They had to coordinate people from 2 different forums to reach the venue at the same time. Hence, I got my cab an hour late to reach the venue. But they shared all the contact details of the shuttle organisers making it quite easy to coordinate with them so a little delay was manageable. 
Finally, when I reached the Business Forum venue, to my surprise it was crowded beyond my expectations. I wasn't originally expecting so many delegates to join the event. They had 2 halls for different stage discussions, so this time one had to choose what to attend as per their interests. There were VIP corners for personalised meetings and networking.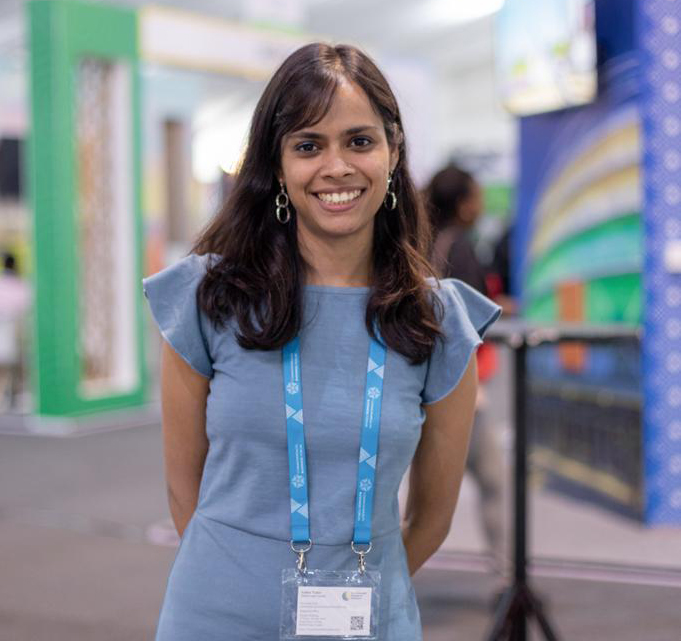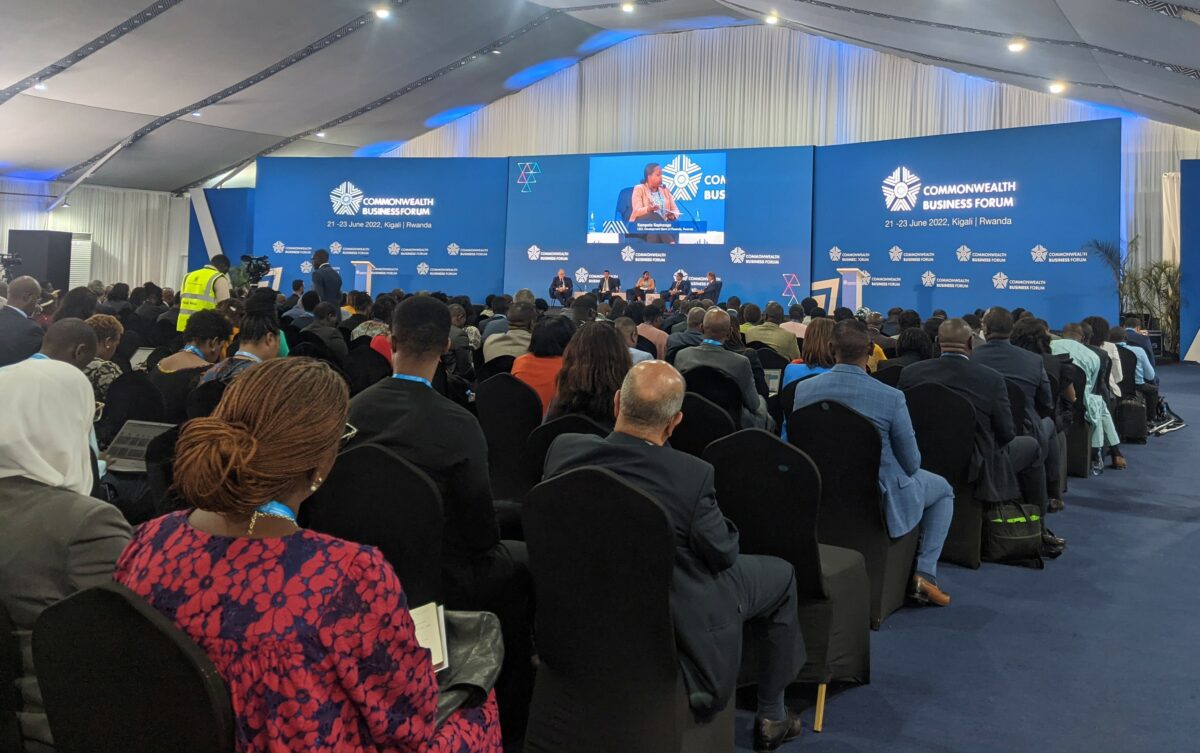 Paintings were displayed all around and including the Genocide Memorial History showcase in one corner. Different business stalls from Cameroon, Botswana, Rwanda, and other parts of Africa were there to exhibit their business portfolios for growth and development. The Kigali Conference and Exhibition Village (KCEV) was an extravagantly loud display showcasing how the continent is changing world. The best part was witnessing the youths of Rwanda in the event and their passionate participation in all the events and activity; youth that hold all the power to change the nation.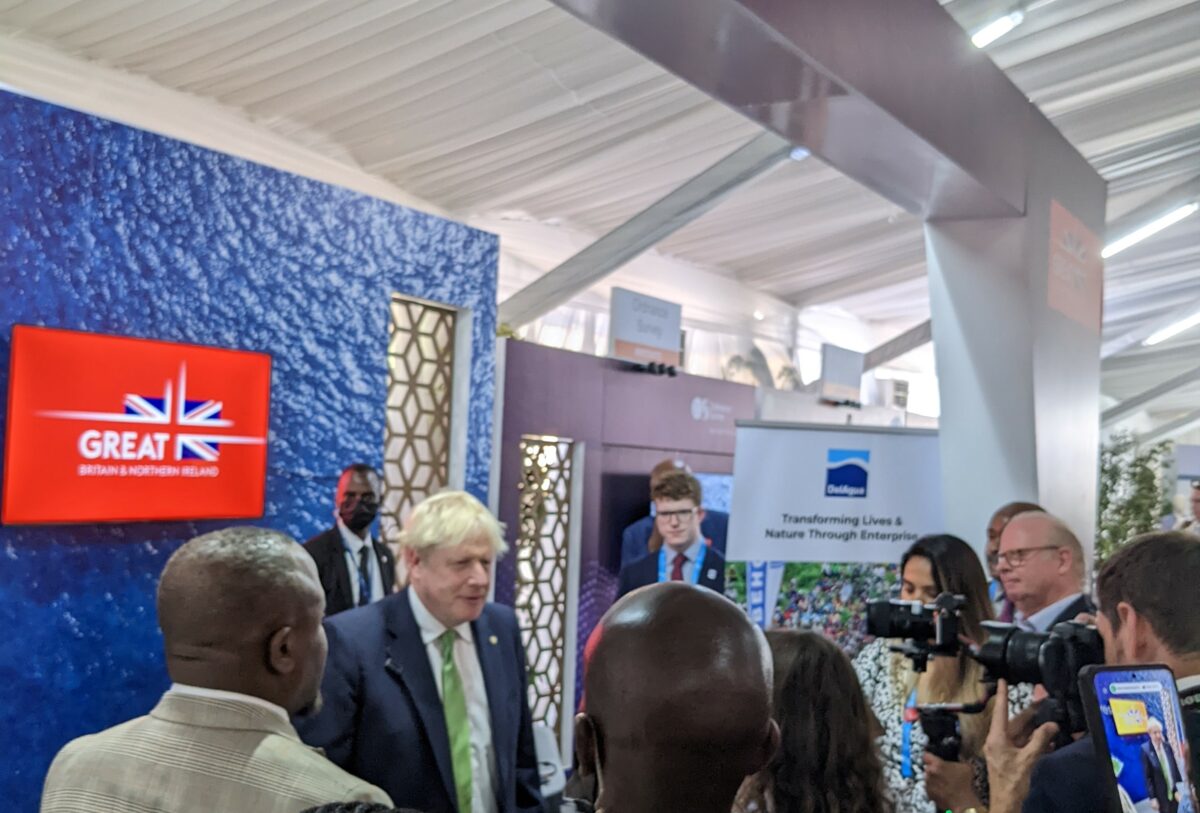 Right when you try to begin a conversation you can see everyone around here was ready with business cards to not to miss a chance of networking. There were people from agriculture, AI, telecommunications, healthcare, tourism, finance and many more.
Getting such diverse businesses at one platform visibly explains the hardwork of Commonwealth networks who believes in growing together. I met people from India, Nigeria, UK, Botswana, and my personal favourite Rwanda.
The Rwandan government gave every opportunity to local businesses to grow and make connections from the event. There were entrepreneurs all around from the age of 20s to 90s. The view, in general, was iconic to me. The only difficult task for me was to identify the beginning of my networking. While roaming around the business stalls I saw Jersey Finance! The Commonwealth Chamber of Commerce once did a webinar with them, so I decided to pass my greetings to the people there I recognised.
While having a conversation we also came up with the idea to do a short livestream on social media like a sort of interview with Jersey Finance and their experience in Rwanda. While coordinating all this, we noticed lots of people were suddenly interested in what we were doing and came forward with greetings. That's how I started my day with networking. It was so busy that day that I had a tall stack of visiting cards by the end of the evening.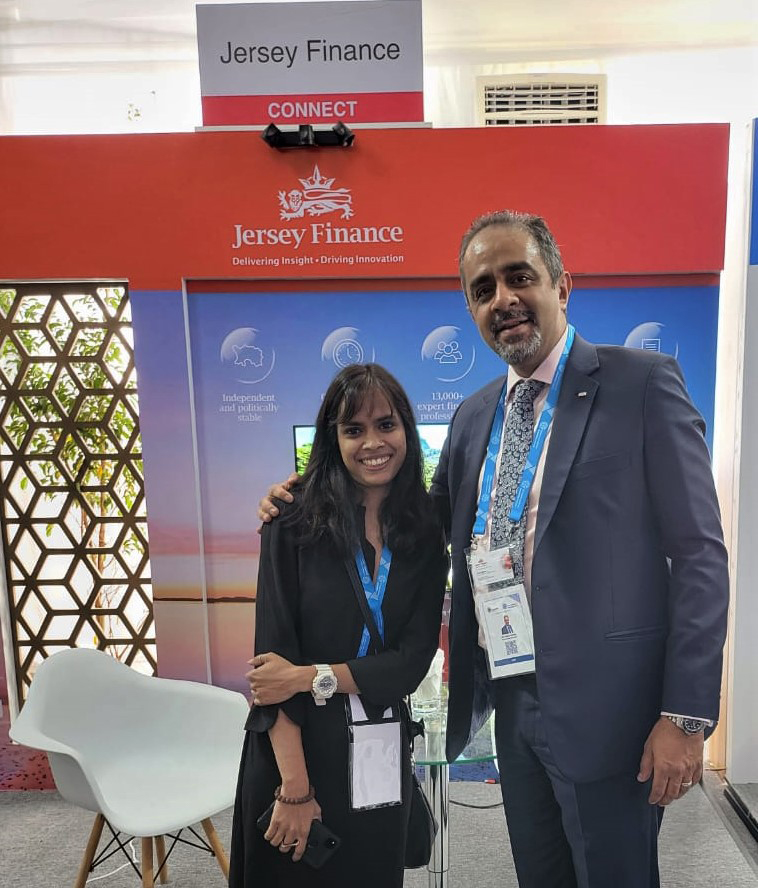 So, the experience of CHOGM-2022 was a beautiful journey and lesson about connecting, innovating and transforming to the new future.