South Georgia and
the South Sandwich
Islands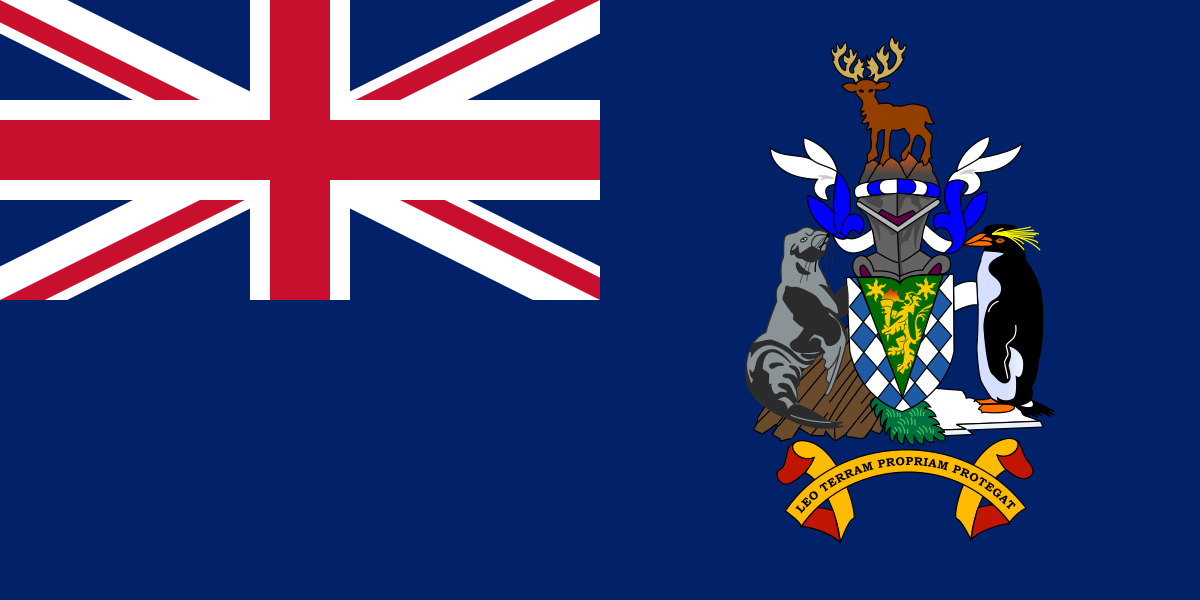 Capital city: King Edward Point
Population: 1,000 (2021 est.)
Land area: 3,903 km²
Official language: English
Legal system: Ordinances (primary legislation) and Orders and Regulations (secondary legislation) made by the Commissioner for the Territory
Time zone: GMT-2
Currency: Falkland Islands pound (‎FKP‎)‎
GDP: 0.000 USD billion (2018)
Main industries: fishing, tourism
Principal exports:  N/A
South Georgia & the South Sandwich Islands is a self-governing British overseas territory in the South Atlantic Ocean, east of the top of South America. The island wildlife sanctuary is breathtakingly beautiful, once visited, is not easily forgotten. Its snow covered peaks, blue glacier ice and emerald green bays are magnificent sights. It is a real "oasis" in the southern oceans that are specie-rich, have high levels of biodiversity and important endemism and is home to amazing wildlife such as penguins, albatrosses, seals, whales and petrels.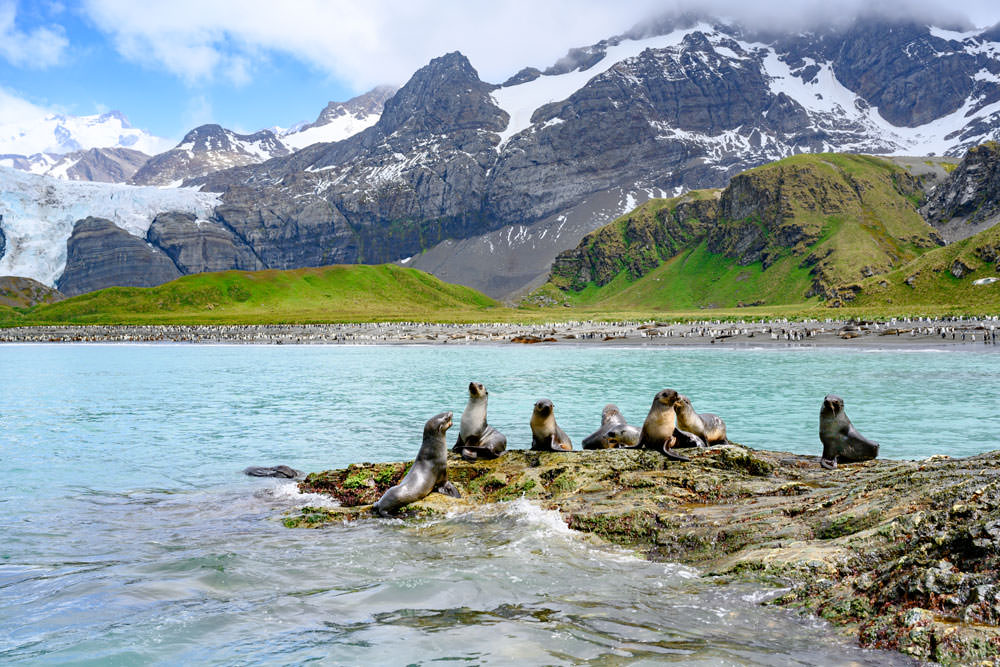 Demographics
Due to its remoteness and lack of infrastructure, there are no permanent population on the islands today. The South Sandwich Islands are uninhabited, and around 1,000 people reside on South Georgia (2021 est.).
The Islands' only official language is English, which is practically spoken by everyone daily and has been used throughout the Islands' recorded history. It is used for the administration of the region, postage stamps, and various other purposes.
History
It has been under British administration since 1908, except for a brief period in 1982 when Argentina occupied them. In 1985, the Islands ceased to be Falkland Islands dependencies and became a British overseas territory. Grytviken, on South Georgia, was a 19th and early 20th century whaling station. Today, scientists from the British Antarctic Survey work at the station. The UK extended the exclusive fishing zone in 1993 from 12 nm to 200 nm around each island, recognizing the need of maintain marine stocks in adjacent water. The small military garrison on South Georgia withdrew in March 2001, replaced by a permanent group of scientists of the British Antarctic Survey, which also has a biological station on Bird Island.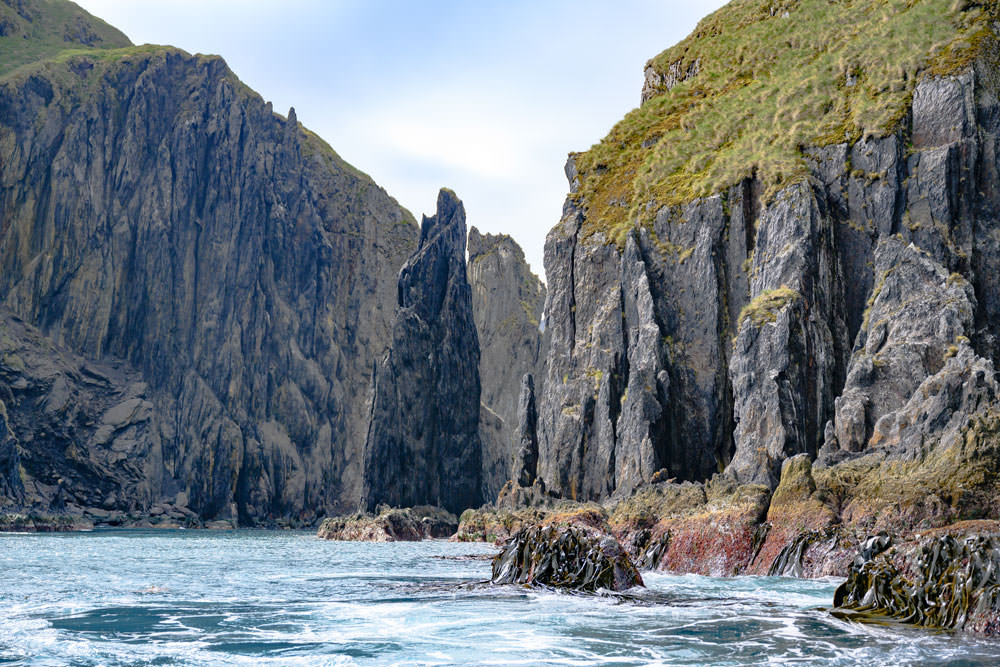 Legal System and Government
Laws for South Georgia & the South Sandwich Islands are made by the Commissioner for the Territory who can make primary legislation in the form of 'Ordinances', and can make secondary legislation in the form of 'Orders and Regulations'. The Islands are also subject to legislation made by the UK government that are directly applied to them. These laws are mostly concerned with international relations.
Economy
Economic activity in South Georgia and the South Sandwich Islands is limited. In 2011, the territory recorded a revenue of £4.5 million, with fishing licences accounting for 80% of that. Some fishing takes place in adjacent waters. Harvesting finfish and krill are potential sources of income. Other sources of revenue include the sale of postage stamps and coins, tourism, and customs and harbour and landing fees from tourist vessels. Tourism from cruise ships is increasing rapidly. The Islands are only accessible by sea. As there is no visitor accommodation ashore, most visitors arrive by cruise ship or yacht.
Sources
https://www.cia.gov/the-world-factbook/countries/south-georgia-and-south-sandwich-islands/