The Commonwealth Chamber of Commerce is delighted to invite you to join our upcoming and exciting new webinar on the rise of and development of Neurotechnology in the Commonwealth context.
This online event will take place via Zoom on 6 June 2023 at 09:30 am Hong Kong Time/ 5 June 09:30 pm Eastern Time.
About the Event
​
Neurotechnology is a fast growing field of technological innovation focussing on interfacing human nervous systems with electronic instruments to monitor, enhance and modulate our neural activity. Neurotechnology can be utilised for purely research and experimental purposes to improve our understanding of the human brain, our most complex organ, as well as for practical purposes including therapeutic/rehabilitative procedures on our central, peripheral and autonomic nervous systems. Currently, there are three main categories of neurotechnologies being developed and researched most in earnest, neuromodulation, neuroprostheses and brain-machine interfaces (BMI). Neuromodulation technologies focus on stimulating our nervous system structures to influence neural activity in order to help treat conditions like Parkinson's disease  and chronic spinal pain; neuroprostheses are devices employed as "prosthetic" brain functions to help restore cognitive functions, an example being cochlear implants used to restore hearing; and, brain-machine interfaces are technologies that, via both invasive and non-invasive procedures, directly write information into the brain via external hardware and/or software embedded into the body that would allow individuals to engage in activities and use machinery via mind control.
Neurotechnology has unfathomable potential to impact every single aspect of our lives, whether it is healthcare, education, work or even construction, aviation and security, which is why it is no surprise that the market for neurotechnology is growing at a staggering compound annual growth rate of 12% and is expected to be a US$21 billion industry by 2026. Artificial intelligence, an equally game-changing industry, is becoming increasingly intertwined with neurotechnological development, helping expand the range of commercial devices available to consumers.
In this webinar, the Commonwealth Chamber of Commerce will sit in conversation with Francois Gand, Founder and CEO of NURO CORP, a leading biotechnology research company based in Canada paving the way in ground-breaking neurotechnological research. NURO is the manufacturer of the NUOS platform, a zero surgery multimodal neural operating system that helps incapacitated individuals communicate with loved ones and caregivers via neurological signals, thoughts and simple-to-use tools. Join us for a riveting hour-long deepdive discussion as our speaker sheds light on the immense benefits of the innovative research industry and how NURO navigates the legal, ethical and technical challenges to bring trend-setting solutions to stakeholders from across the Commonwealth and the world.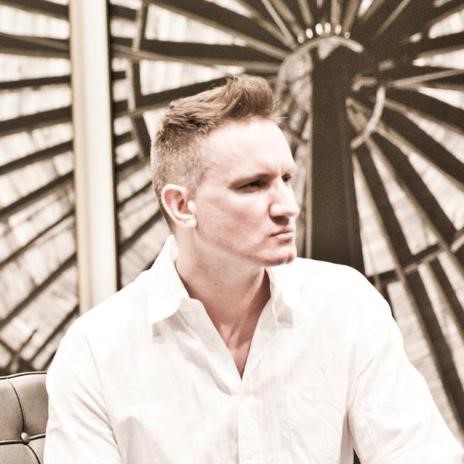 Francois Gand H. B. Sc.
Founder and CEO, NURO
With 30 years as a Founder and CEO of five award-winning tech firms and thousands of big data projects delivered for some of the largest brands on the planet, Francois is NURO's CEO and a true computer whisperer.
His love for pushing technology to the next level has led him to architect industry-transformative solutions. With NURO, Francois brings together massive expertise and progressive visions on applied neuroscience, computing and biotechnology for the benefit and advancement of mankind. Originally from France, Francois spent his childhood in the beautiful French Alps and then went on to study in Massachusetts and in Florida. He eventually moved to Canada and has since then operated businesses on 5 continents. He is a lover of innovation, technology, nature and extreme sports and enjoys life in the Waterloo Region of Ontario, Canada.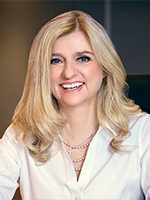 Julia Charlton
Chairman, Commonwealth Chamber of Commerce
Julia is the founding and managing partner of Charltons, an award winning Hong Kong corporate finance Hong Kong law firm. Julia is admitted as a solicitor in Hong Kong, England and Wales and the BVI. She practises in the field of corporate finance, including M&A, private equity, securities, virtual assets and funds.
Julia is a member of the Commonwealth Enterprise & Investment Council (CWEIC)'s Global Advisory Council. She is also a member of several Hong Kong boards and committees, most notably The Takeovers and Mergers Panel and the Takeovers Appeals Committee of the Hong Kong Securities and Futures Commission and the Listing Review Committee of the Hong Kong Stock Exchange. Julia is also a Senior Fellow of the Hong Kong Securities and Investment Institute.